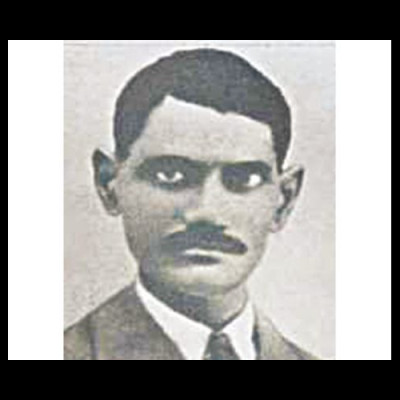 Qurbani Eid (Eid-ul-Azha) was in February and one of my uncles had arrived from London. Together with other relatives we left for Chittagong to celebrate. At Daudkandi ferry crossing Pakistani military convoys enjoyed priority—they were going both ways actually—so we had to wait for hours. We stopped at the War Cemetery (W.W.II) at Mainamati. We knew the Caretaker Mr. Martin and spent the night at his house. Mr. Martin said the military movement was unusual.
I returned to Dacca before 21 February. (Shafiqur Rahman's father, Shafiur Rahman was killed on the 22nd). By this time there were regular clashes between agitators and the police. Once, I watched a clash near Sadarghat Post Office. Police fired tear gas and chased the agitators. Then I saw Lal bhai, leading and then leaving behind half a dozen policemen. He was a big guy but he plunged straight into the Buriganga and swam across. When I met him later, I asked him how he had run so fast and he said, "Arre Mian, they were running for their job. I was running for my life!"
After the crackdown, many Hindus had taken  shelter in St. Gregory's School. Brother Hobart had arranged food for those people. Two days later, Pakistani soldiers arrived at the church gates and shortly afterwards, dragged away Professor D. N. Paul, his two sons, Dr. Dutta and another person Brother Hobart tried his best to prevent it but the soldiers threatened to do worse. Mr. Paul was our English teacher. All had crucifixes hanging from their necks but the informers had pointed them out.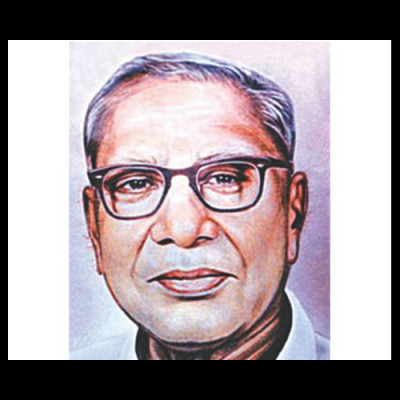 A curfew was on when we heard the soldiers arriving at the house of Jagadish Babu, owner of Shadhana Aushadhalaya (Ayurveda Company), a kind old man. It sounded like a soldier had slipped and fallen, probably losing his rifle in the process. We heard the loud clatter and the curses that followed. The cement floor was smooth like marble after years of mopping.
"Which way to the roof?" asked a soldier. Moments later, a group ran up and took position on the roof. Then we heard gunfire. The bodies were left there for some time but were later removed.
Meat stalls sprang up along the roadside. We later learnt that those were milch cows that belonged to Hindus of the neighbourhood. The animals hadn't eaten for 2-3 days but were healthy otherwise. Looters had taken away the lot and butchered them, selling the meat for less than half the normal rate.
Char House, where RP Saha (Ranada Prasad Saha, philanthropist and founder of Kumudini Welfare Trust) used to live was close to my aunt's house and I had known him from my childhood. There was a large field nearby were we used to play. I loved dogs from a very early age and he had many, of various breeds with special kennels for all. There was also an engineer called Mr. Teg who had an Alsatian of his own.
"You like dogs very much, don't you?" Mr. Saha would ask me whenever I visited him. I'd nod.
"OK. Next time we have puppies, I'll give you one." He had lost a son recently. The young man was to be married shortly. After that, the old man hardly moved from Char House. A bajra (house-boat) was tethered nearby. He used to travel to Mirzapur in that boat. Pakistani soldiers killed RP Saha and one of his sons.
Ajit Guha was professor of Bengali literature at Jagannath College. I was sports secretary of the students body for a term and used to participate in debates and recitation. One day, the professor told me and Linu Billah that he was very impressed by our efforts in recitation and offered to help us improve, for free. So on Fridays, we'd be there reading poetry with him. Ajit Guha managed to escape the March massacre but the College became an army camp.
A number of young men of the neighbourhood, our "elder brothers", like Baby bhai, Shahjahan bhai, Lalu bhai, Kawsar bhai and a few others had become trained guerrillas. They made frequent trips across the border. A few would confide in us. Upon his return one day, one of them gave me a packet for safekeeping. I didn't want to know what was inside (and he didn't tell me) and I returned it shortly afterwards. Their operations took place at night. I even assisted them a few times, as courier or lookout.
Friends like Taufiq, Momen, Kamal, also decided to join the war. They had lunch at our place before they left. "Do you want to go?" they asked me. I couldn't, of course. Being the only son of my widowed mother I would not be allowed.
The Pakistanis had renamed many areas and streets of the city. For instance, Narinda became 'Noorendar'. Others were given other titles but few people took it seriously and the places continued to be referred to by their old names.
In Chittagong, just before Eid, a non-Bengali killer gang from the Railway Workshop stopped a local train near Sholoshohor—it had just pulled out of the city—and butchered all the Bengali passengers. Later, the killers were seen exulting, "Humlog Moorgi mara! Hindu mara!" (We killed chicken, killed Hindus).  There were no Hindus left in Chittagong by the third week of November. The victims were Bengalis and Muslims.
About half a dozen of us including Anam, Anwar, Zaman, Amin, used to spend time on the roof or out in the veranda to smoke, chat, etc. Sometimes, the old men of the neighbourhood would keep us company, but we could neither speak freely or smoke in their presence. So, one day we put an insidious plan to effect in order to get rid of them.
As usual three or four of the senior citizens were gossiping with us. Suddenly, one of our friends came running, wild eyed, breathing hard, and want, "Oray-baba-ray!!"
"What happened, Baba?" demanded one of the old men, a trifle alarmed.
"O Chacha!" our friend began hamming it up. "I was standing near Sadarghat crossing when I saw some Pakistani soldiers stopping a man and confiscating his rifle and bicycle. Infuriated, the man suddenly puts his hands in his pockets, takes out fistfuls of bullets and starts throwing them at the soldiers! I think half a dozen were killed but it didn't stop to confirm!"
"Oh Allah," cried the ancients and scurried back to the safety of their houses. As our suppressed guffaws subsided, we lit our cigarettes.
The Razakars didn't like the idea of us watching the aerial action nor took kindly to our enthusiasm. They could sense we were supporting the 'enemy' and shouted at us to get off the roof. "Just you wait!" they cried. "The Seben Fleet (US Navy's 7th Fleet) is coming!"
They waited anxiously till the very end but the Fleet failed to stop by. At roadside huddles they'd ask one another, "Where are those sons-of-swine, Seben Fleet? The Americans promised help, the sons-of-bitches!!"
The non-Bangalis in our area didn't harm anyone, but for all I know some of them may have been doing mischief and causing mayhem elsewhere. One, Mr. Rashid, a neighbour would be out during curfew. We bought stuff from him, provisions, et cetera, when they were scarce in the market. He would bring us rice, pulse, and our Wills Filters. Whether he bought them or looted them we didn't ask. People anticipated crises of food, more violence and longer curfews. Mr. Rashid enjoyed chatting with us. A few times, he even gave dates of "possible military raids in our neighbourhood but after the surrender of the Pakistanis, people of the area chased him". He survived, though.
Another non-Bangali person we knew had joined the Razakars. He was posted to Narayanganj. I ran into him one day.
"Bhaiya, I have returned!" he said.
"Why?"
"Bullets fly in from all sides! We only have those .303 rifles while the Muktis have modern rifles and machine-guns that go, "Tat-tat-tat! tat-tat-tat!!" The Pakistanis were going to get us killed! They stay at the back and tell us, "Chalo! March!" forcing us ahead, so in an ambush, we get the royal treatment first! And they said they were going to protect us, the sons-of-swine!!"
The Mukti Bahini had attacked their camp two or three times and he was pretty shaken by the experience. (Baby bhai and his friends saved him from a lynch mob after the Pakistani surrender. Good, the man reached the freedom fighters first.).
Mr Fakhruddin, a businessman, lived in our area for years. But he had shifted to Mohammadpur. I had met him a few times after that. In the evening following the Pakistani surrender on 16 December, I received a small note with just three lines:
Shafique
Save our souls
Fakhruddin
At that point in time, Mohammadpur was a most dangerous neighbourhood even during daylight. At night, it could only be worse. An Indian army unit and a detachment of Bangladesh Forces who were bivouacked at the Residential Model School were responsible for guarding the area and its non-Bangali residents.
Very early, on the following morning, along with an officer of the Bangladesh Forces, Babul bhai and I, entered Mohammadpur in the officer's jeep. Doors and windows that had been open, clanged shut! It was the military jeep. We reached the place without incident. Mr. Fakhruddin himself came out and demanded in a gruff voice, "Who's there?" But when he saw me, his eyes lit up and he almost choked on his next words. "Beta, apnay bhai aur bahen ko bachalo!" (Son, please save your brothers and sisters.)
We were not even sure if we could make it out of there safely with our passengers. Fakhruddin chacha didn't want me to take them to my house. "You'll only get into more trouble." He had a brother in Banagram, Wari and he felt that place was safe enough. He had two sons and two daughters. Some people who had seen us spread the word that Bangladeshi soldiers were carrying away non-Bengali girls.
The worst thing was that distinctions like Bihari, Bangali, Hindu, or Muslim that did not matter before, mattered now, and connoted something dangerous and tragic.
The writer was a businessman & son of language martyr Shafiur Rahman.
Reprinted by permission of the author Ishrat Firdousi and first appeared in his book The Year That Was (1996)