BANGLADESH: The goal of culture and civilisation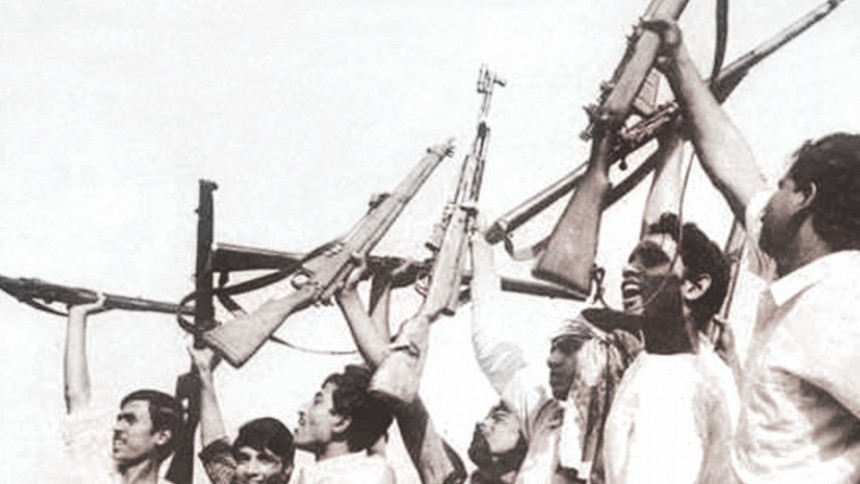 On the occasion of 46th Independence Day we are publishing a translation of the renowned litterateur and educationist Dr Muhammad Enamul Haq's article titled Bangladesh: Sangskriti o Sovvotar Loksho. It was published in early 1972. In this article Dr Haq elucidates the importance of adopting secularism as the state policy of the newborn nation. 
Old, why, ancient as she is, Bengal today is a new country, a new state. Bangladesh today is independent, emancipated from the vicious clasp of the Pakistani military conspiratorial cliques, the true heirs of the Saka and Huna marauders, the successors of Halagu-Ghenghiz-Nadir Shah and the newest versions of Hitler and Mussolini. Bangladesh today is independent, drenched with the sanguine sacrifice of thousands of patriotic youths, bathed in the sacred blood of countless men, women, and innocent children. The emergence of an independent Bangladesh in the global map within a matter of nine months is a wonder of the world, an absolutely incredible chapter in history. Shameful as it is for the barbarous Pakistani military cliques, so is it radiant with glory for the people of Bangladesh of all walks of life bestirred with love of their land and nation.
Just as it was the Bangali who had to rise to the occasion to achieve the independence of Bengal, so they are tasked with upholding this independence at any cost. 'Golden Bengal' is now a desert, a graveyard, a massive burial ground. It is the Bangalis themselves who must turn it again into 'Golden Bengal'. This, however, is no mean task that might be achieved overnight. The task demands farsightedness, breadth of vision, relentless effort, iron will, and above all unvitiated patriotism. If we fail to strike the right mix of all these elements, the job of restoring 'Golden Bengal' would be unnecessarily delayed. We must put our intellect and intelligence to use in this task. There is no other way.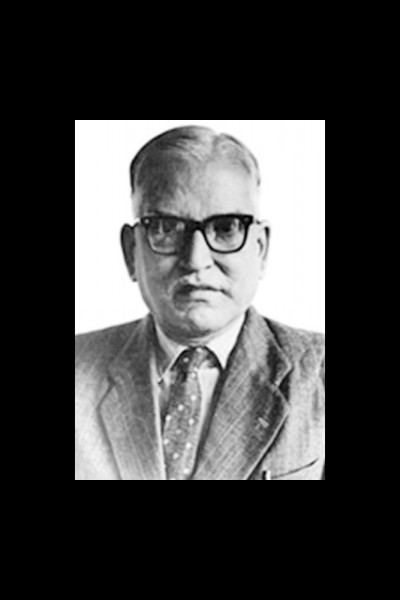 It hardly needs any reiteration that while intellect and intelligence are faculties of the individual, in the larger scheme of things they are collective attributes. In collective terms, only the nation can have these attributes; and the repertoire and archive of these national attributes is the culture and civilisation of a nation. Culture and civilisation essentially thus make up the ultimate identity of any nation. For our part, we must assume this identity in the world and take our place in the international community with this very identity. In fact, neither brute force nor religious fanaticism can be the true identity of a nation.
What, then, is our true identity as a nation? With what identity would we mark ourselves out in the international community? These are difficult questions – no doubt. Yet, we resolved them decisively – once for all – on December 16, 1971. As a result we have a new country, a new state, and even new ideas and ideology. Those who have not reconstructed or refashioned their ideas are either disoriented or ill-fated. We believe that it would not be long before they learn or are bound to learn to think along new lines.
The complicated problem that we have resolved as a nation is the following: our society –which inhabits a particular geographic environment, uses a language evolved from a particular language family, and belongs to a well-defined ethnic group – is 'Bangali' in its social basis. As a community that is defined, consolidated, and well-demarcated by its political identity, we are 'Bangladeshi Bangalis', not 'Indian Bangalis'. In terms of beliefs and rituals, some of us are 'Bengali Hindus', some 'Bangali Muslims', some 'Bangali Buddhists', some 'Bangali Christians', and some are Bangalis with other religious identities. 
To be more precise: (i) in terms of geography, language, and ethnicity, we are Bengali; (ii) in our political nationality, we are 'Bangladeshi' Bangali; and (iii) in our religious identity, we are 'Hindu-Muslim-Buddhist-Christian Bangali'.
It must be noted that if we identify ourselves merely as Bangali, it does not spell out our complete identity, as it leads us to unjustifiably lump together into our fold the Bangali people in the Indian Union as well. On the other hand, if we foreground our identity as 'Bangladeshi Bangali', then our political identity becomes predominant to the exclusion of our other identities, even though political identity cannot be our entire identity. Even if we declare ourselves as 'Hindu-Muslim-Buddhist-Christian Bangali', then our religious identity becomes the predominant factor to the omission of our anthropology, geography, and language. Yet, religious identity is not the be all and end all of our identity. We must not forget that religious identity should not drown out our political identity, since in terms of religion we have co-religionists all over the world.
When it comes to our identity, it is entirely immaterial which identity comes first and which later, which is the principal one and which is the subordinate one, because the amalgamation and intersection of all the attributes make us just ourselves, not anyone else.  The 'we'-ness of ours is an undivided, inseverable being, which we cannot alienate from ourselves. If we must identify with a specific name, we can call it 'Bengaliana' [Bangaliness]. Just as the excellence of form is manifested in beauty, the expression of human beings is in humanity, so is our expression and development to be found in 'Bangaliness'. If we shed our Bangaliness, we do not remain ourselves, rather we turn into something else.
II
Our culture and civilisation is thoroughly enmeshed in our Bangaliness. It must be kept in mind that culture and civilisation, Sanskriti and Sabhyata (Bengali terms for culture and civilisation) , Tahzib and Tamaddun (Arabic terms for culture and civilization with some usage in Bengal) – the binary cannot be made into a dichotomy where the two terms are mutually exclusive, rather one complements the other. Because, a nation that has no culture cannot afford a civilisation. If no trace of the civilisation of a nation can be found, its culture also cannot be known. As the ideas of people and their material realisation, culture and civilisation are grafted onto each other.
In broad terms, by 'culture' we designate fine and practical arts like literature, science, religion, music, architecture, sculpture, dance, and painting. It cannot exclude the thoughts, ideas, natural and supernatural beliefs, imagination and mentality, and way of life either. History, philosophy, geography, technology, and even trade and commerce are included in human culture. On the other hand, houses and buildings, mosques, temples or churches, factories and establishments, arms and ammunition, tools and machines, books and documents, and even brick and mortar are specimens of human civilisation. Markets, cities, ports, roads, gardens, carpets, transports, water channels or water tanks, etc., are also bright emblems of human civilisation. Each of these is also a faithful testament to human culture. In fact, we call the manifestation of the development of human mind as culture and its material realisation as civilisation. For this reason, culture emerges, grows, and dies in tandem with civilisation.
Needless to mention that human culture is no stable phenomenon. It is evolutionary by nature. Human civilisation is not a fixed, unalterable manifestation of culture either. It also evolves and develops gradually. As a result, human civilisation evolves in sync with the evolution of human culture. It is like a river that is flowing from its point of origin to the point of infinity and on its way picking up its wherewithal and sustenance for satisfying its hunger. This is called the power of assimilation, and it may also be termed as progressiveness without much of a hitch. Thus, there is no place for conservatism in human culture and civilisation, and this very fact happens to be the sole source of hope for humankind.
We are the new citizens of the new state established in the ancient land called 'Bengal'. Our thoughts and ideas are new as well. Hence, our culture and civilisation is also making a fresh beginning. Just as in all aspects of our life we are making great strides ahead, we are also making astonishingly rapid advances in our culture and civilisation. Our point of departure is Bangladesh and our destination is illimitable infinity. In keeping with the nature of human culture and civilisation, we will no doubt traverse our path and gather our sustenance on the way. Nevertheless, we must keep with ourselves the basic wherewithal to survive this lengthy voyage. We need to check what kind of wherewithal we must keep.
III
Until very recently, the dictatorial ruling clique of Pakistan settled for us that religion is the singular goal of our culture and civilisation. No one even gave it a thought that such a stance goes against the very grain of human culture and civilisation. As a result, Islam was recognised as the only official religion in the multi-religious country that Pakistan was. Alas! O 'Islam'! In tears, you have silently witnessed all too well how you have been wielded as a weapon by the Pakistani dictators to legitimise their exploitation, abuses, tyranny, indiscriminate massacres, rape, loot, incineration of entire villages, destruction of cities, and what not. Your name is 'Islam' or 'peace'. The messenger of peace Hazrat Muhammad Mustapha (PBUH) took resort to you to discharge the cool flow of the river of peace across the sun-scorched earth. The entire world watched in wonder that in his hand you have been used to carry forth the message of peace.
Alas! O Islam! In the hands of the diabolical West Pakistani impostors, you have been abused here and there as a commodity and an article of savagery. In your name, they have scandalised history, made the Golden Bengal a graveyard, and obliterated yourself. We know, what they call the religion of Islam is neither 'Islam' nor a 'religion'. This should be your only solace today, because secular as we are, we are not devoid of Islam and we happily recognise Islam's coexistence with other religions like Hinduism, Buddhism, Christianity, and so forth.
It is truly auspicious for Bangladesh, the newest state in the world, to have made the decision that one of its fundamental principles will be secularism. It does not mean that Bangladesh has rejected religion. Far from rejecting religions, in our reckoning Bangladesh has placed religion in its own proper place; because up to this day, religion has been dishonoured by being dragged into places that are not befitting for itself. As a result, religion lost its élan vital; people lost their respect for religion; and the peddlers of religion lost their humanity.
In fact, religion does not encompass the entire orbit of human culture and civilisation, but is a small part of these. A part cannot take the place of the whole. Religion cannot be made out to be the entire culture and civilisation of a nation. That is why, till this day, the Buddhists and Muslims of China are known as 'Chinese'; the Muslims, Hindus, and Buddhists of Malaysia are 'Malaysians'; the Muslims and Christians of Indonesia are 'Indonesians'; the Sikhs, Hindus, and Muslims of Afghanistan are 'Afghans'; the Muslims and Christians of Turkey are 'Turks'; the Hindus, Muslims, Buddhists, and Christians of India are 'Hindustanis', and so on. It is particularly remarkable that in the modern world, no human group identifies itself by its religion, nor so it wants to be identified by others, because religion is not the be all and end all of an individual or a group. Hence, those who construe religion as the wholesale identity of the culture or civilisation of specific individuals or groups are wrong, dead wrong. It is a great boon for us that we have managed to understand this truth at the very nascence of our new state, which has enabled us to steer clear of such mind-boggling confusions.
IV
In this backdrop, we have to pointedly consider what the goal of our culture and civilisation is. Needless to mention that irrespective of religious identity – whether Hindu, Muslim, Buddhist, or Christian – we are Bangalis of Bangladesh. We have to live, die, and identify ourselves in the world as the Bangalis of Bangladesh. Hence, it is quite clear that the goal of the new culture and civilisation of our new state cannot be anything but Bangaliness. From now on, this Bangaliness will be manifested in the different spheres of our culture and civilisation: our literature, music, architecture, sculpture, dance, painting, science, technology, and above all, our way of life.
It does not mean that Bangaliness will be our only wherewithal or capital in the endless journey of our new culture and civilisation. Culture and civilisation are evolutionary phenomena. Our culture and civilisation are not free from the natural course of evolution. With Bangaliness tied close to its heart, the culture and civilisation will evolve in its due course and pick up fresh and new sustenance on the way. Our culture and civilisation have to make our own all that is true, beautiful, and noble in the culture and civilisation of the world. If it fails to do this, then its journey will come to an end on its own. It will turn stagnant and become conservative. If it unluckily loses its progressive momentum on the way and comes to a halt in the middle of the road, it is sure to die.
May all such ominous possibilities vanish once and for all in the life of our newborn culture and civilisation!
Dr. Enamul Haq was the first director of Bangla Academy and Chairman of Bangladesh Itihas Parishad. His important works include Arakan Rajsabhaya Bangla Sahitya (Bangla Literature in the Court of Arakan, research work written jointly with Abdul Karim Shahityavisharad), 1935; Bange Sufi Prabhab (The Influence of Sufism in Bengal, a research work), 1935; Bangla Bhasar Sangskar (Reform of Bangla language, linguistic), 1944; Muslim Bangla 'Sahitya (Muslim Bangali Literature, research work), 1957; A History of Sufism in Bengal, 1976; Perso-Arabic Elements in Bengali (with GM Hilali), 1967.
Source: Ahmed Sofa and Farhad Mazhar (ed.), He Swadesh: Collection of Articles, (Dhaka, Bangladesh Lekhak Shibir & Bangla Academy, 1972).
Translated by T. Zami