Brac University: Inspiring Excellence
An in-depth look at BRAC University's top departments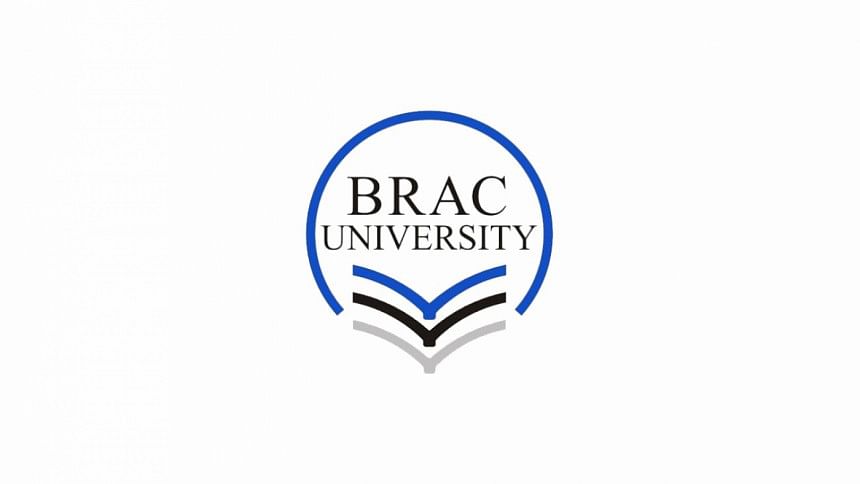 BRAC University (BRACU) is one of the leading universities of Bangladesh. It was founded by the famous social entrepreneur, Sir Fazle Hasan Abed KCMG, who created BRAC – one of the largest NGOs in the world.
The University follows a liberal arts approach to education. It aims to educate talented leaders to serve South Asia and beyond. BRACU has had global connections since its foundation in 2001. The university now partners with more than 250 universities around the world and has collaborations with reputed university networks. There are increasing numbers of international students from 22 countries, building a diverse and multicultural student community at BRACU. It is also mentionable that in 2022, for the consecutive second year, BRACU emerged as the country's top university in research investment. BRACU has been ranked GLOBAL TOP 50 for the United Nations 'Sustainable Development Goals (SDGs) 1: No poverty' in Times Higher Education (THE) University Impact Rankings 2022.
All of the different schools or departments in BRACU emphasises and encourages its faculty members to apply innovative and creative teaching and learning methods so that students find value in their classes.
Another unique feature that applies to BRACU's undergraduate programmes is that students have to spend one semester at the Residential Campus in Savar. This continues to be a prominent feature that helps in the development of BRACU's students. In addition to academic learning, student's active participation in extracurricular activities (public speaking, sports, cultural activities, etc.) during their stay in the Residential Campus helps them become empathetic and socially responsible human beings.
Aside from this, BRACU also hosts a wide variety of facilities in its lab and library to ensure students receive top quality resources to further their learning. There are also a multitude of workshops and clubs within the different departments that enable students to pursue interests that both align with or are outside of their line of education.
BRACU offers quality tertiary education, as well as financial support to meritorious students. Each semester, BRACU honours academically talented and exceptionally skilled students with a variety of scholarships and awards. The university annually awards more than BDT 100 million in terms of scholarships to both undergraduate and postgraduate students.
The Office of Career Services and Alumni Relations (OCSAR) works together with the different departments to inform students of their potential career opportunities and facilitate their work placements through offering career counselling, organising job fairs in collaboration with leading corporations and non-corporate employers. Students also have access to academic supervisors from whom they can receive consultation and career advice.
BRAC Business Schools (BBS)
BBS's undergraduate programme, the Bachelor of Business Administration (BBA), and two graduate programmes, Master of Business Administration (MBA) and Executive Master of Business Administration (EMBA), are some of the major degrees available in the department.
The school believes that every student is unique and hence, the right to choose a major depends on the students' interests and career goals. The BBA programme offers majors/specialisations in a variety of business disciplines including Accounting, Finance, E-Business, Entrepreneurship, Human Resource Management, Information System, Management, Marketing, and Operations and Supply Chain Management. During the initial years, students of this 4-year undergrad programme get the opportunity to explore their interests by taking foundation courses in all business disciplines prior to choosing a major, and undertaking relevant courses during the later years. MBA and EMBA programmes offer majors in Finance, Human Resource Management, Marketing, Operations Management and Management Science.
One key feature that prospective students should note is that BBS has recently entered into meaningful collaboration arrangements with a number of reputed international institutions. These include academic cooperation with Texas A&M University-Commerce (TAMUC) and the University of Lincoln.
BBS's vision is "to become a globally-recognised centre of excellence in developing business leaders and knowledge dedicated to championing human values"; and it's two-fold missions are to offer bachelor-level, cutting-edge business education for grooming competent and ethical future leaders who cater to the interests of all stakeholders, and to advance knowledge - in the local and global contexts – promoting sustainable development, equity and universal well-being. Being an institution that always focuses on quality education and developing competent business leaders, BBS has positioned itself as one of the best business schools in the country with its distinguished faculty pool. As of date, 54 percent of the faculty members possess doctorate degrees and 82 percent of the faculty members gained their highest degree from overseas.
Students of BBS undertake internship across many industries, and in top companies of the country. Renowned organisations like Unilever Bangladesh, Banglalink Digital Communication Ltd, BRAC Bank, bKash Ltd., Hungrynaki, Aarong, Robi Axiata Ltd., Chevron Bangladesh, etc. are common destinations.
The Dean of BRAC Business School, Professor Sang H Lee, PhD stated, "As its mission statement says, BRAC Business School offers cutting edge business education for grooming competent and ethical future leaders. We are proud to provide future leaders of Bangladesh who can stand for the social purpose of promoting the welfare of all stakeholders."
Farah Sharmeen Aolad, Country Public Affairs, Communications and Sustainability Lead at Coca-Cola Bangladesh Limited and Alumna, EMBA Programme, Class of Spring 2016 stated, "My EMBA from BRAC University ignited the spirit in me to pursue my desire to be a public speaker to encourage and motivate others. The skills and learning that I attained from this degree have helped my career engagements".
School of Data and Science
BRACU's School of Data and Science consists of two departments, the Department of Computer Science and Engineering (CSE) and the Department of Mathematics and Natural Sciences (MNS).
At present, the CSE department is the largest department of the university, comprising of approximately 5,700 students. Two majors are available for CSE students, which are Computer Science and Engineering, and Computer Science. In the MNS department, majors are offered on Applied Physics and Electronics, Mathematics, Physics, Biotechnology and Microbiology.
The CSE department, in particular, started offering many new elective courses since the pandemic. Some worth noting are courses on quantum computing, bioinformatics, advanced robotics, machine learning, data science, computer vision, randomised algorithms, cloud computing, neural computing and many new development-oriented courses such as e-commerce, advanced web development and web services.
Students can join the BRAC University Computer Club (BUCC) and the Robotics Club (ROBU), under the CSE department, to enhance their learning experience and technical knowledge. BRACU's Robotics Club is quite well renowned for major achievements in international and national level robotics competitions. 
Students of the CSE department have the opportunity to join as a Student Tutor or a Research Assistant once they complete their graduation. Alongside this, during the bachelor's programme, students are acquainted with some organisations through workshops and seminars conducted by the department. For example, Therap, Kovair, BJET, etc. have taken CVs and written tests of students at BRACU after such seminars and workshops, and have given many students  job offers even before their graduation.
When asked about the vision of the CSE Department, Dr Sadia Hamid Kazi, Chairperson, CSE Department said, "At BRAC University, our goal is to provide quality education in both the theoretical and applied aspects of computer science and guide students to apply this knowledge to solve real-world problems successfully. This will ensure that we are providing them a competitive advantage to address the ever-changing and complex challenges."   
In similar fashion, MNS also periodically organises seminars and workshop on different aspects including recent innovation in basic sciences, professional grooming and meeting employers and roundtable discussion on recent public health concerns like COVID-19, Dengue, etc.
There are a lot of existing and emerging job opportunities for graduates of the MNS department. Graduates of the department are already working in different government and multinational organisations. On top of that, a large number of students are pursuing higher education in USA, Canada, Australia and Europe. Job opportunities for graduates of MNS are primarily in the pharmaceutical sector, academia, research institutes like National Institute of Biotechnology, BCSIR, icddr,b, and so on.
Prof AFM Yusuf Haider PhD, Chairperson, MNS, when asked about the department mission of MNS stated, "Science is continuously evolving. It is not just a source of new ideas, but a constant driving force for innovation. We, at the Department of Mathematics and Natural Sciences, nourish and nurture this philosophy wholeheartedly. Our departmental mission is to be an internationally recognized community of scholars who contribute fundamental new knowledge at the cutting edge of science. We are committed to the intellectual and spiritual development of each of our students."
Department of Economics and Social Sciences (ESS)
At present, ESS offers three degrees. At the undergraduate level, the department offers two Bachelor of Social Sciences degrees in Economics and Anthropology. At the postgraduate level, the department offers a Master of Science degree in Applied Economics (MSAE).
It is notable that ESS is also engaging in academic collaboration with reputed institutions from abroad. The department regularly organises public lectures and seminars on important topics. Very recently, it organised a public lecture by Nobel Laureate in Economics Professor Vernon Smith.
Graduates of Economics and Anthropology are known to get jobs in academia, as well as in research institutions, think-tanks, multi-lateral and bi-lateral organisations, MNCs, NGOs, etc.
When asked about her perspective on the department, Professor Farzana Munshi, Chair, Department of Economics and Social Sciences said, "Our three excellent academic programmes are designed to train students as well-rounded individuals with critical skills and strong ethical values, enabling them to become global citizens. Our curriculum is regularly updated and internationally reputed faculty members help students prepare for higher studies, increase their employability and also help them gain skills for future jobs. ESS alumni are working in the top public and private sector organisations, research organisations, and the development sector. The department has recently signed a unique MoA with the University of Kent under which BRAC University economics graduates and Kent's MSc in Development Economics students will have the opportunity to undertake a research placement in BRAC University as part of their degree."
Ishmam Al Quddus, former graduate, Spring'15, had this to say about his time in ESS, "I find myself extremely lucky to have completed my undergraduate in the Department of Economics and Social Sciences, BRAC University. Looking back, I realise how ESS played a vital role in my overall development thought during my undergraduate studies. The respected faculty members used to motivate the students to pursue their passion, enjoy their studies, interact with others, and actively participate in co-curricular activities. ESS advocated for a holistic development of its students. The courses offered in ESS helped me greatly in my Master's programme abroad which was a testament to the rigor of the economics courses offered in BRAC University."
Department of Electrical and Electronic Engineering (EEE)
Currently, EEE under the School of Engineering (SoE) offers two undergraduate and two graduate programmes: Bachelor of Science in Electrical and Electronic Engineering (BSEEE), Bachelor of Science in Electronic and Communication Engineering (BSECE), Master of Science in Electrical and Electronic Engineering (MSEEE) and Master of Engineering in Electrical and Electronic Engineering (M.Eng.EEE).
EEE is ideal for students, who are keen towards physical science, mathematics, computing and cutting-edge technology in the field of electronics, power and communications, with the BSc in EEE and ECE programmes offering the perfect combination for them. Many thrive to get an opportunity to contribute to the growth of technology via extensive research and project work as well.
Working professionals and fresh graduates who are keen to keep themselves abreast with the rapidly changing technology in electrical and electronic engineering that characterises today's knowledge-based economy, and prepare themselves for research-oriented careers in academia, industry and in the government should pursue the MSEEE graduate programme.
The MEng in EEE programme helps prepare and guide students for the best professional engineering career paths in the industry, both in terms of the private and public sector.
It is worth mentioning that BRAC University's student team created 'BRAC Onnesha', the country's first nano-satellite that was launched into space. BRACU's Mongol-Tori rover was also ranked third globally in the University Rover Challenge (URC) 2020, after the first ranked University of Michigan and runners up Stanford University.
Besides introducing a new area of specialisation in the Programme Electives, all other existing elective streams such as Power, Electronics and Communication, are also enriched by adding new courses being developed recently, that are of immense practical significance. For example, Smart Grid and Renewable Energy Systems are added to the Power area; Hetero-Structure Device, Nanotechnology, Introduction to Photonics, and Solar Cells and Systems are added to the Electronics area; Introduction to Biomedical Engineering and Nanotechnology added to the Interdisciplinary/Emerging Topics area among others.
Studying at the EEE department of BRACU enables students to access a myriad of opportunities in the job market. An Electrical and Electronic engineering graduate has to be quite familiar with multitasking as most employers seek candidates with this ability. From power generation companies to the electronic industry to signal processing and communication systems, electrical engineers may be working in offices, labs, or even factories. There are also great opportunities to work under the power division in Bangladesh such as Bangladesh Power Development Board (BPDB), Sustainable and Renewable Energy Development Authority (SREDA), Dhaka Power Distribution Company Limited (DPDC), Dhaka Electric Supply Company (DESCO), etc.
Moreover, the semiconductor industry is also rapidly growing in Bangladesh with an increase in the use of electronic devices. Bangladesh can also contribute to the global semiconductor industries if the domestic chip manufacturer workforce is established. This offers a lot of prospects for EEE graduates.
Dr Mosaddequr, PhD, Chairperson, Department of EEE, when asked why students should pick the EEE department stated, "The Department of EEE started its journey in 2009. It has come a long way since its inception. Today our students are making great strides in both the national and international arena. Our students are the first ones in the country to make a nano-satellite and launch it in the space. We have one of the best curriculums in the country, which is on par with top-ranked universities in the world. We have faculty members who are highly committed and dedicated to the well-being of the students. We have lab facilities that are state-of-the-art and we are continually upgrading and developing new facilities to keep pace with the fast-evolving technology and changing needs of the industry. Here at BRACU, we aim to not only produce graduates who will be successful in their career, we aim to create leaders who will lead their team, organisation, society and the nation."
Former student Md Tazzamul Hossain Tamim had this to say about his time in the EEE department, "BRAC University has always been on the forefront of revolutionising higher education in Bangladesh. The Department of EEE at BRAC University is working tirelessly alongside other departments to make this revolution a reality. The Department of EEE offers a wide range of courses from foundation level to specialisation level, where students can pursue their dream by picking courses according to their choices in a structural way. This department does not finish its duty by only offering courses, as it ensures quality engineering education by providing world-class lab facilities along with every theory course, which helps students to learn practically. Overall, everyone in this department is working to bring change and is determined to do so. As an ex-student of this department, I am proud to be a small part of that journey and willing to contribute more for the sake of this dream."