AHZ Associates help over 3,000 students a year access UK university places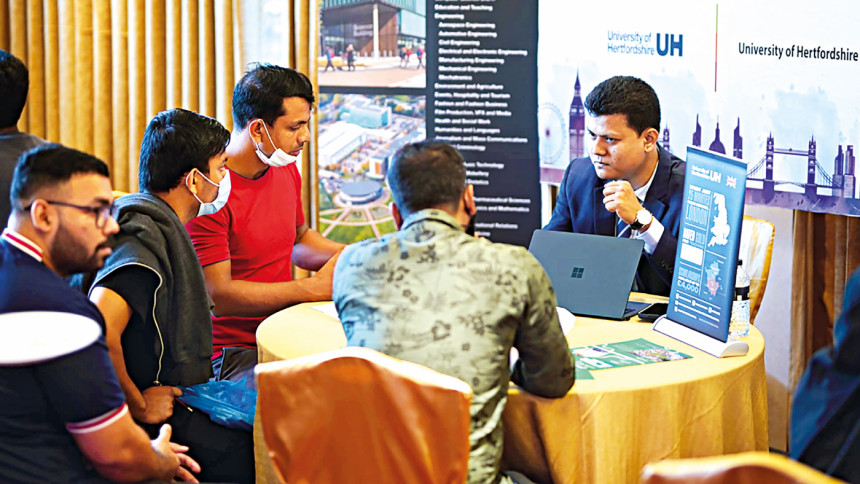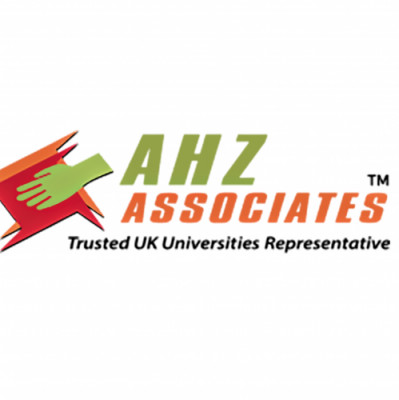 Figuring out the right path to achieve your dream of studying abroad can be a burden. Knowing where to get started and who to trust can be an ordeal that many of us are not prepared for when making this journey. However, if you know that the UK is where you are headed and you are determined to reach your higher education goals, then AHZ Associates is the perfect solution.
AHZ Associates is a proud representative of UK Higher Education Providers (HEPs) and has 32 branches all over the world including six branches in Bangladesh and a headquarters in London, England. By Counselling prospective students based on their career plan, previous qualifications, expectations, affordability, and budget we place them in the most suitable institutions.
The experienced team at AHZ Associates Bangladesh is made of three core departments; Counselling, Application and Compliance – with professionals based in Bangladesh and the UK -to help you complete these steps one at a time and achieve your goals. We have an exceptional visa success rate and work in direct partnership with university admissions teams to support applicants all over the world.
The first step is to decide what major you want to pursue and begin to research your course options. What subjects did you enjoy studying in school? What courses have you completed previously? What sort of career do you see yourself pursuing in the future? Asking yourself these questions might help you narrow down the choices for you. The academic system in the UK is different to other parts of the world such as the USA and Australia so you may need support to understand your eligibility.
Next, you should decide upon which universities you would like to apply to. This step can often prove to be overwhelming due to the vast number of options available for you. However, having a discipline selected and an idea for the overall budget can allow you to match the list of universities to choose from to your circumstances.
It is always a good idea to choose at least three universities to apply to, one that you target as your first choice, and two others as backup. With AHZ Associates, there is a 90% chance of you getting into your target school. We will not waste your time with rejections or unrealistic applications.
AHZ Associates Bangladesh and its team, not only guide you through the process of selecting the major and shortlisting universities to apply to, but they also walk you through your entire application process. With affiliations with over 130 universities with foundation providers across the UK, they can find the right institution for your goals, without any additional charges. Popular cities include London, Birmingham, Manchester, Liverpool, Cardiff, Bristol and Glasgow. The Counselling team have all studied in the UK themselves, and can share their own personal experience as well as their expertise to help you make an informed choice.
The application process often involves communicating with multiple organisations through application portals, sitting for standardised tests and processing previous exam grades – however AHZ Associates has affiliations with numerous such organisations including The British Council, Pearson, and UCAS which makes these steps seem like a breeze.
The process does not end with the submission of university applications, it is just the start of your adventure. Once you have received an offer, you must prepare for visa applications, interviews and many other such steps before you can actually start your journey. In order to do that, AHZ Associates' compliance team will make sure this process goes smoothly without any needless or expensive errors for visa application submission. They will take oversight of the whole process, creating a timeline for you to work on and guide you to make the correct decisions throughout – these are routine practices for the AHZ Associates team of wonderful counsellors and compliance team who are ready to help.
End-to-end services continue with booking of accommodation, flights and pre-departure orientation and checklists, meeting other students and ensuring you are prepared to succeed in the UK university education system. Small details about academic referencing or social etiquette can be very valuable for helping you settle into a new country.
Leaving home for studies and planning for the formative years of your career is one filled with uncertainties. With the right influences and guidance, it does not have to be so confusing. AHZ Associates Dhanmondi, Gulshan-2, Sylhet (three offices) and Chattogram team of UK graduate executives, are here to walk you through this process, one step at a time.
Here is a few Key strength of AHZ Associates that might help you to know more about:
Key Strength:
l   Official partner of Russell Group, Alliance universities and International Pathway Providers
l   Trained by The British Council and certified as an approved counselling service
l   Annual participation in the UCAS International Teacher and Advisers conference every year from the 2015-to date
l   Following CSR responsibilities AHZ gives awards to all local O-Level/SSC, HSC/A-level schools, undergraduate and postgraduate students.
l   Company business advisors are top management of former university staff, industrial experts, and business experts.
l   Direct partnership with all channel partners including IELTS centres, English Medium schools, UCAS, English UK, Pearson PTE, and Accommodation Providers.
l   Sponsoring many events including the British Council IES conference and The PIE News (2022)
l   London team ensures AHZ Associates are ready to welcome you to the UK when you arrive     
l   UK Graduate Counsellors
l   Free Service and Guidance
l   Only Counselling for UK Universities
l   Industrial Link One-Stop Service
l   UCAS Registration Centre
l   British Council Trained Agents
l   98% Satisfaction Rate
l   Pathways and Direct Recruitments
AHZ Associates maintains the highest level of integrity, transparency, and fair practice. AHZ are a fast-growing organisation where the company welcomes comments, recommendations, and feedback to help improve its services.
For more details visit http://ahzassociates.co.uk/