Duty-free, not hurdle-free
Export from Bangladesh can rise remarkably only if China relaxes rules of origin clause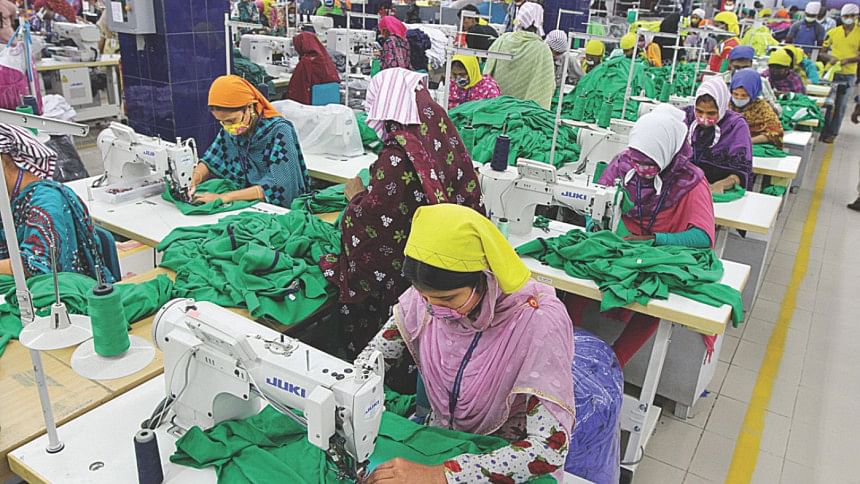 Bangladesh can significantly increase its exports to China's if only it would relax its rules of origin.
Stricter rules of origin in the Chinese market have made it hard for Bangladeshi manufacturers to increase exports significantly to the world's second largest economy, where Bangladesh and other 32 least developed countries (LDCs) enjoys a duty-free access, analysts and exporters said.
China's overall import was $1.3 trillion last year. Of which, $142 billion were from the LDCs. If Bangladesh can export 1 percent of the LDCs' export to China, the amount would be nearly $1.5 billion, just double the amount Bangladesh is exporting now.
The rules of origin demand higher value addition of Bangladeshi products, meaning the goods should have 40 percent local contents.
Bangladeshi products enjoy duty-free access to the European Union market even if the goods are made of imported materials, while Canada gives the benefit on 25 percent local value addition.
"Bangladesh's export to China will increase significantly if it (China) relaxes the rules of origin like what has been done by Canada," said Prof Mustafizur Rahman, executive director of Centre for Policy Dialogue (CPD).
Some 8,036 products of 33 LDCs have duty-free access to the Chinese market and it covers 97 percent of the products manufactured by LDCs.
"Still, a few exportable products of Bangladesh fall into the exclusionary list," said Prof Rahman.
Despite these limitations, Bangladesh's exports to China have been growing steadily. Bangladesh Bank (BB) data shows, Bangladesh's export to China was worth $720 million in fiscal 2014-15, up from $533 million and $341 million in 2013-14 and 2012-13 respectively.
Exports further increased to around $800 million in 2015-16 and $143 million in the first two months of the current fiscal year.
Data shows, leather goods, jute yarn, readymade garments, plastic waste and scraps were the major items exported to China.
On the other hand, Bangladesh's imports from China have been growing faster than its exports. Bangladesh imported goods worth $8.23 billion, which was 22 percent of the country's total imports in 2014-15. The import rose further to nearly $9.8 billion in 2015-16.
So, the trade imbalance is heavily tilted to China with $9 billion.
 "LDCs that have minerals are getting the duty-free benefits to the Chinese market. What Bangladesh manufactures (garments), China does too," said Khandkar Golam Moazzem, additional research director of CPD, explaining the reason why exports to China are not reaching the expected level.
According to him, Bangladesh can only take the duty-free advantage when China would phase out from making low-cost garments and relocate factories to Bangladesh. He said relocation will give Bangladesh double export benefits – first in the Chinese market and then in the world market where China is the number one supplier.
But a businessman has suggested differently.
"If China does not want to relax the rules of origin, it can ease the condition where raw materials of the products to be exported are imported from China," said Mahmud Hasan Khan, vice president of Bangladesh Garment Manufacturers and Exporters' Association (BGMEA).
Otherwise, Khan said it is tough for woven garment makers in Bangladesh to export their items to China with 40 percent local value addition.
According to a senior Bangladesh Tariff Commission official, China wants Bangladesh to sign a free trade agreement with her to boost bilateral trade. In recent past, the ministry of commerce has held several inter-ministerial meetings on the issue.
"FTA with China will be detrimental to Bangladesh's interests. Our local industries will not be able to compete with Chinese products," said the official wishing anonymity.
He said the government will also miss out big on revenue income as over one-fifth of the country's total imports are from China.
Prof Rahman of CPD still sees a way out to increase exports from Bangladesh to China.
"If Bangladesh can attract more Chinese investments targeting the market of the Asian economic giant, Bangladesh's exports there will increase significantly," he said.