E-commerce: Is it truly safe?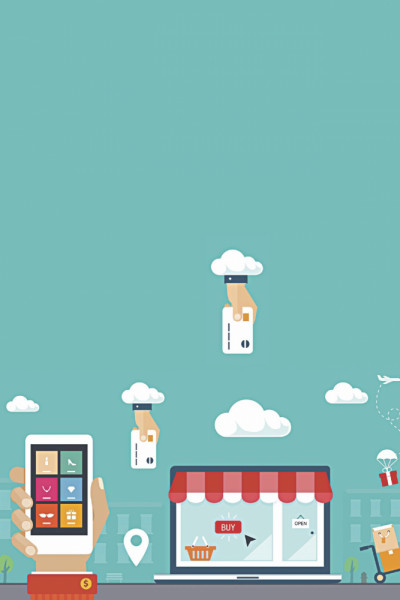 With the advent of fast internet connections in our country, the e-commerce sector has boomed. Every day, a huge number of transactions occur as businesses conduct their operations without even meeting their clients face to face. But is this method of conducting business truly safe and secured?
"What is e-commerce?" you might ask. Well, any economic activity that occurs through computer networks can be classified as e-commerce. Whenever we order anything from any of our favourite online food delivery services, or buy anything from the plethora of pages on Facebook, and pay through our credit/debit cards or some other financial portal, we engage in the e-commerce process. It has become an integral part of most of our lives. But there are many problematic areas of such transactions. For example, suppose you're selling shoes through your Facebook page. You receive an order and you promptly dispatch your delivery personnel to the address given. Upon arrival at the area, your delivery man is met with an angry customer who refuses to acknowledge that they ordered the product even though they specifically mentioned that particular product during their order placement. You ask your delivery man to bring the product back.
The aforementioned example is just one of the numerous accounts of problems associated with e-commerce. There are laws that protect both the buyer and seller should a service agreement be breached. According to the e-commerce association of Bangladesh, there must be a clear definition of what method of communication constitutes as a proper service agreement and there are legal consequences of breaching that.
As a customer, your information is also at risk whenever you give away your address and phone number to a dealer. You do not know the person who is responding to your queries because they are hidden away behind the name of a page. Your profile, on the other hand, is exposed to them and they have access to your private information. However, there are certain regulations which can prevent such a fraudulent page from conducting businesses, but it takes a fair bit of time till the page is reported and then it is investigated by the relevant authorities. By then, it might be too late to act. Also, no, your personal information does not get deleted or erased after you're done with the transactions. This might sound familiar, if you browse leather jackets on Amazon, a few minutes later, your Facebook ads will be filled with offers for leather jackets. Many websites save parts of their data in your browser called "cookies". These cookies allow your search and browsing history to be accessed by many websites in order to feed you relevant ads. While this might seem a bit creepy, you are notified of cookies when you visit a webpage which uses it. This does allow for relevant ads to be displayed to you, however, it is a very scary concept that these websites track everything you do on the internet.
Another problem arises whenever you pay with your credit/debit card. There a multitude of things that can go wrong with this. Transaction errors are usually well-guarded as the banks have solid policies in place to counter those situations. If you send money through your debit card, a thief might say the payment was not processed and they might cut all ties with you completely. So it's safer to use credit cards when your shop online. Although both credit cards and debit cards can be used as a payment method when you go and visit a store with an actual physical presence, credit cards are best for shopping online thanks to the online fraud protection most banks offer. When you pay via credit card, the payment is not technically tied to your main bank account. Alternatively, debit card payments deduct money directly from your bank account. Debit card information is also a prime target for hackers, as it provides an easy route for accessing and draining your accounts. 
It's not all gloomy however. Many trusted e-commerce webpages will have verified secure badges next to their URLs on your web-browser. Also, whenever you want to buy something from a Facebook page, do consult your friends or family members if they've heard of it. If it's a popular page, chances are they have heard of it. If you can't find anyone like that, check the review section and check for  authentic customers. Reviews like "Good service" do not count as authentic ones. So sift through everything and make a well-informed decision.
E-commerce is an exciting way of conducting businesses and buying products or services. There are safety concerns involved, yes, but with proper verifications, it can be completely safe.
The writer is a Sub-editor of Shout, the youth magazine of The Daily Star, and a soon-to-be graduate of IBA, DU. Reach him at fb.com/sr.ikhtear.