Facing up to an uncertain future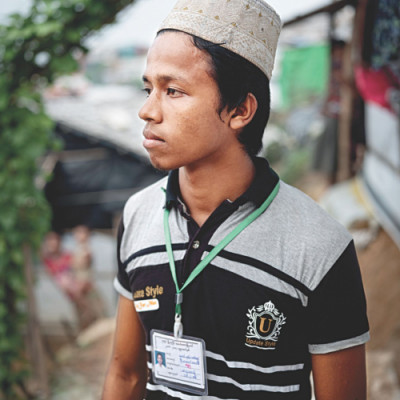 Jomtoli refugee camp occupies one of the higher vantage points from which the hills of Myanmar's Rakhine State are clearly visible. Early evening finds groups of Rohingya gathering at this spot, mobile phones in hand, hoping for a signal strong enough to gather news from relatives still on the other side of the border.
For youngsters like 18 year-old Nurul Amin, without a job and with no school to attend, the sight of his home country so close at hand is tantalizing but also frustrating.
"We are always thinking when will we go back?" he says. "When will we study again? But for now, I want to gain skills so I can find work and make money."