How TikTok moderates content to ensure in-app safety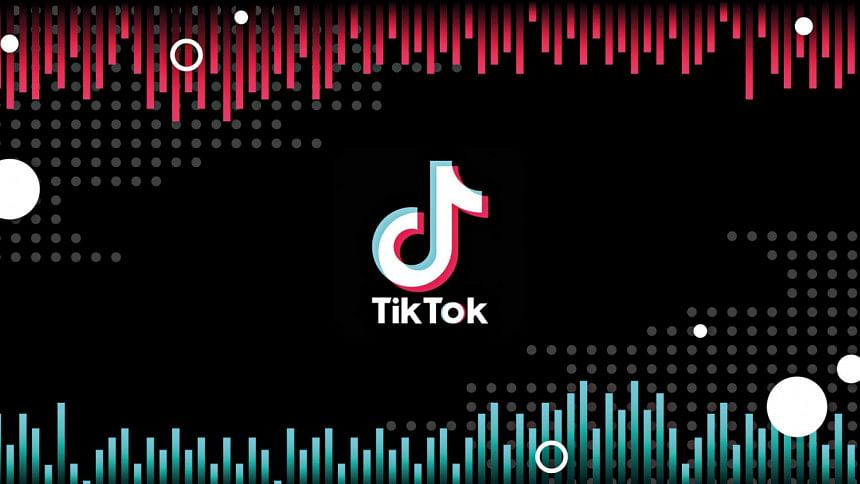 Content moderation has been a topic of discussion for quite some time now. The digital era has seen the rise of user-generated content on various social media platforms. As people have access to the internet from pretty much anywhere in the world, they can shoot videos and create engaging content on the go.
User-generated content is one of the most influential instruments these days, to get people to try out new things. It can be used to inspire creativity and bring joy online. Furthermore, it can be utilised by businesses to raise their brand recognition and gain the trust of customers, as they can have a say during their customers' decision-making process with their unique content.
However, user-generated content comes with its fair share of risks as well. With people creating content like never before, platforms must keep an eye out for harmful content going viral. Hence, content moderation needs to be put into practice to ensure that content which is perceived to be harmful is actively filtered out of the platform to protect users.
The benefits of content moderation can be easily observed as it can help in fostering a safe digital ecosystem across the internet. It can also help avoid harmful activities such as cyberbullying, online harassment, etc. Moreover, it can also assure the users about keeping their privacy intact in the virtual world.
With regards to moderating user-generated content on its platform, TikTok has been proactively working to ensure a safe space on the app for its diverse community. Currently the leading destination for watching short-form videos, TikTok aims to inspire creativity and bring joy to its community. Being an inclusive platform, TikTok encourages users to be their authentic selves and embrace what makes them different, while finding a community that does the same.
TikTok offers users a window to the world with its discovery process, making it easy to find and enjoy the content that users find entertaining. As users enjoy and interact with videos, their feeds become more relevant and tailored to their individual preferences, even as they uncover videos that constantly surprise and delight them.
Most social media apps and entertainment platforms have a broad set of safety features that allow users to select their privacy settings according to their needs. TikTok is no exception to this and has its privacy settings in place. It also has a dedicated and growing team of human moderators to manually review and remove any inappropriate content and terminate accounts that violate its Terms of Service.
The platform has made concerted efforts to strengthen its content moderation team in Bangladesh, in tandem with advanced technologies, to make sure that objectionable videos that violate its Community Guidelines are taken down quickly, and usually before they have been seen by others on the platform.
With the combination of a dedicated team of native Bangladeshis who understand the culture and the language, and a robust, state-of-the-art, machine learning mechanism that uses automation in the content moderation process, TikTok proactively removes any inappropriate content and in egregious cases, terminates accounts that violate its Terms of Service and Community Guidelines, to make the platform a safer and more welcoming space for its Bangladeshi community.
TikTok has a set of operating guidelines in place to ensure that our teams react swiftly when dealing with inappropriate content and behaviour. With zero tolerance for harmful content that incites violence against other users or any content that violates its Community Guidelines, TikTok leaves no stones unturned to ensure the safety and wellbeing of its users.
TikTok has also recently launched its Safety Centre in Bangladesh with a localised context. It is offered in both English and Bengali languages. It contains information and resources to assist new and existing users, as well as parents and caregivers involved.
The Safety Centre contains all the tools and tips about TikTok's safety features and measures, including New User Safety Guide, Guardian's Guide, resources on what to do to ensure safety and a thorough Privacy Guide. Furthermore, the Safety Centre is regularly updated to stay ahead of the curve and ensure proper guidelines are in place for its users.
Social media platforms need to be proactive in dealing with content that may be harmful. This is where TikTok is working diligently to enable a well-rounded experience for its users. As a digitally responsible company, promoting a safe and positive in-app environment is TikTok's top priority.
TikTok continues to generate awareness on teen safety, safe internet usage and responsible online and offline behaviour. The global entertainment platform has also invested massively in educating users about responsible online behaviour. Over the last few months, TikTok has had several campaigns dedicated to promoting safe and responsible online behaviour. Hence, TikTok is a safe digital platform and promotes the welfare of its community in every way possible.
Jiagen Eep, Head of Market
Integrity and Enablement,
Trust & Safety APAC at TikTok