Remembering Zahir Raihan: A Language Activist and Trailblazer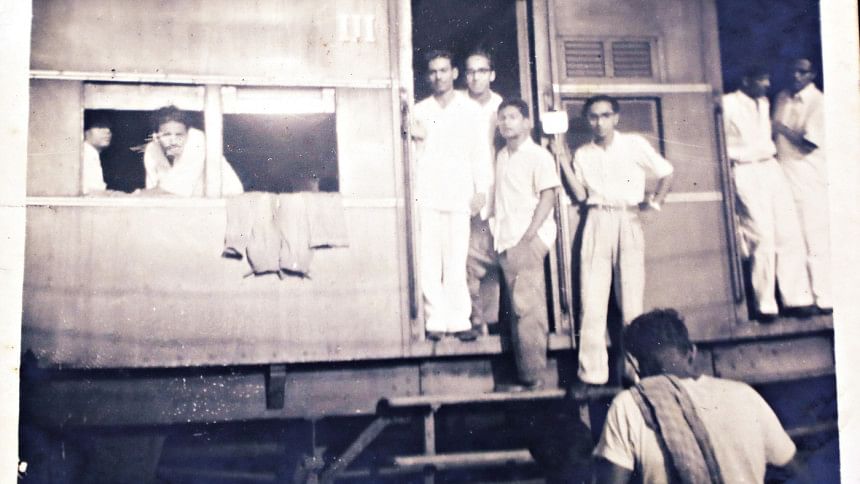 In 1954, when  I was admitted into the Dhaka University Bengali honours course after an interview with Dr Muhammad Shahidullah, a host of talented fellows were to be my friends in the next four years. They are Abdul Gaffar Choudhury, during the most part of the first year, Abu Hena Mostafa Kamal and Anwaruddin Khan (of the department of Economics) for a good part of the second year and Zahir Raihan for many afternoons in the third and fourth year.
Even from the outset, it was well known that Gaffar and Zahir were the heroes of the 21st February movement in 1952. However, in 1954, Zahir spent most of his time at Modhu's Canteen, foretelling the future of the senior student leaders. He was very serious and talked very little but soon became more famous for his first short story book publication Surjagrahan. Upon being insisted by Hasan Hafizur Rahman, Zahir assisted me in participating at a Sahitya Sangsad soiree. Under the leadership of the young teacher A K M Aminul Islam, Zahir then organized the students to seek help from the Chief Minister Ataur Rahman Khan for a donation to support our Indo-Pak tour.
We were offered 3 or 5 thousand rupees for a tour covering Calcutta, Agra, Delhi, Lahore, Pindi and Peshawar, with Dr Ahmed Sharif and his wife accompanying us. Zahir, Anwarul, and I were the senior-most male students, and we were accompanied by five young ladies from our class on the trip. To augment our funds, we arranged a charity film show at the Gulistan Cinema Hall, and I had a good experience working with Zahir during this show.
Upon our return, Zahir did not join the university class, as he was working for a Lahore film called "Jago Hua Savera" in an office near the Gulistan Cinema Hall. During the afternoons, I would visit him and then we would go to the Kasba restaurant, which was a place that Syed Shamsul Huq often frequented. Zahir would sometimes leave us to talk to Syed Huq, and we had some wonderful moments of friendship with some of our male and female class friends. As Zahir did not finish his studies, I left most of my notebooks with him for a future attempt at the examination.
In 1965, after receiving my doctorate degree from the Sorbonne in Paris, I spent my summer vacation at home. During this time, I was invited to Zahir's home for tea, and later he took me to my residence in his car. We discussed his future film project on world peace, and he asked me for help with the project's French version.
After returning to my home in 1968, I joined the newly-formed University of Chittagong. In December 1970, I met Zahir at the film studio while being escorted by my friend, Professor Nurul Alam. I went there to hand over a letter of invitation to my wedding ceremony. Zahir was in the company of the film actor Razzak.
Zahir was too busy at that time and he could not leave for Chittagong.
In 1971, we met at the Deputy High Commission's Bureau in Calcutta. He asked me to take special care of Professor Syed Ali Ahsan and to inform him of any help. Later, I visited his Calcutta residence once to discuss getting an appointment for rent. On returning to our independent homeland, Zahir remained busy trying to find his older brother, Shahidullah Kaisar. But eventually, he himself got lost. I still cannot forget that tragic event. Zahir is remembered well by our countrymen, and there are monuments or marks of remembrance for him everywhere.
Dr Mahmud Shah Qureshi is an eminent Bangladeshi scholar. He has been honoured with numerous accolades, including Ekushey Padak and France's Légion d'honneur.