How effective is art as a form of protest?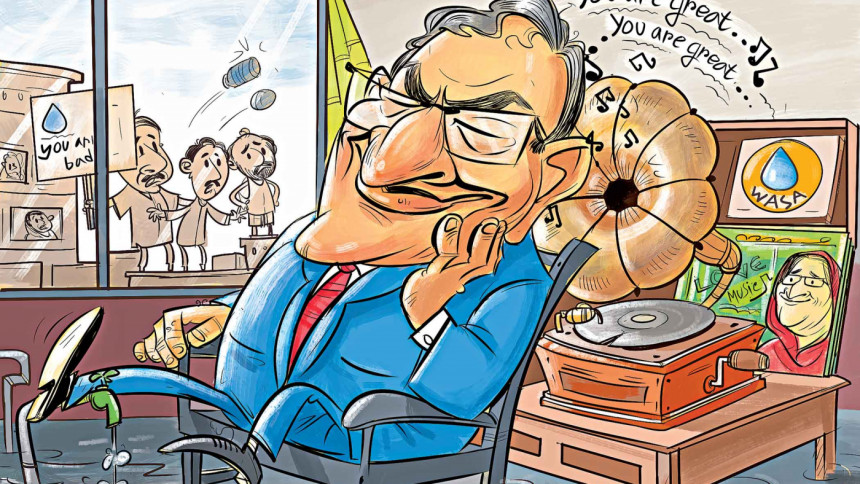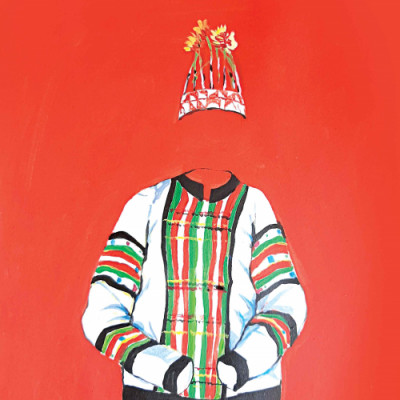 In today's climate of fake news and alternative facts, social and political truth can be inconsistent and fragile. Artists, like journalists and activists, need to define the truth and defend it. If protesters get shut down, we need to amplify their voices. To explore the role of art in bringing social and political issues to the forefront, The Daily Star spoke to seven artists.
Cartooning, a satirical medium, is arguably the most prominent way that artists choose to criticise, protest, and report on social and political issues. "Strong thought, simplicity and creativity are the most important characteristics of an effective political or social cartoon," explains Biplob Chakroborty, Staff Cartoonist, The Daily Star. The Covid-19 pandemic, soaring vegetable prices and the failures of Dhaka Water Supply and Sewerage Authority were the subjects of Biplob's recent artworks.
Prominent cartoonist Syed Rashad Imam Tanmoy, Founder of Cartoon People, a community of Bangladeshi cartoonists and visual storytellers, and Associate Editor of the monthly satire magazine, Unmad, sheds light on the hurdles that people face in this field. "Cartoons can sometimes offend people. But we have to keep in mind that it is also our responsibility to be tolerant towards different opinions. In fact, that is one of the key traits of a democratic society," he says. "Not everything created by an artist is always going to be their best work. It is important to maintain an enabling environment, where our youth can express and debate freely. All that can happen through diverse media like cartoons, music, theatre or any other form of art."
What has really changed over the years worldwide is the manner in which cartoonists have been censored. Our country finds itself in an intolerant state with a disappearing sense of humour. "Art is an avenue for exercising one's freedom of expression. However, artists are so cautious about being politically correct these days that it has put restrictions over their creativity," asserts Tanmoy. The youth movement for road safety in 2018, police brutality, the Digital Security Act, global warming and the Covid-19 pandemic were the subjects of some of Tanmoy's recent artworks.
Asifur Rahman, Concept Artist at Mighty Punch Studios and Staff Artist at The Business Standard, drew an illustration about the road safety movement in 2018, which stood out, and was even published in a story by Al Jazeera. The movement was a major protest against the corruption prone, ineffective and perilous road transportation system of Bangladesh. Photos that took over social media during the protests showed that school students in uniforms had instilled some sense of order on the roads; they checked every car and restricted vehicles that did not have licenses. Neither any minister nor any police officer was spared. In his drawing, Asifur depicted a student checking a driver's license and a corrupt police officer. The Covid-19 pandemic, harassment, and rape culture were the subjects of some of Asifur's more recent artworks.
"Drawing cartoons about politics and issues regarding the public and sharing them on social media platforms have turned risky," says Asifur, who shares his drawings and comics on his social media page, Arts by Rats. "In recent years, people have been arrested or fired because of what they drew. These pressures have resulted in a form of self-censorship for artists worldwide."
Such censorship pushes many artists to shy away from politics and choose lighter subjects. Fatima Tanjum Tuba, a Computer Science and Engineering student from East West University, enjoys creating comics and drawing illustrations based on the daily life of an average human being. Her social media page is known as Tubelight.
"I don't normally draw anything based on sensitive issues, if it involves politics. It takes a lot of courage to make art about controversial topics. If an artist makes a satirical drawing about a sensitive yet important topic, it might trigger someone's sentiment, which can result in a harsh reaction towards the artist," she says. "That being said, many artists boldly speak up against different injustices through their work, initiating a silent but effective protest."
Tuba recently created some comics on topics such as the unsafe environment for women, child marriage, sexual assault and the Covid-19 pandemic. It was difficult for her to focus on drawing, at a time when reports of rape cases were flooding her social media newsfeeds. It affected her mental health. "We live in a country where the rape victim's clothes, character, age, and marital status are highlighted more than the perpetrator's crime. Years of gender inequality, misogyny and patriarchy have shaped our minds in such ways that it does not take a second for us to shame someone," Tuba shares. "Fortunately, the vast expansion of the art community across Bangladesh has given every artist an opportunity to raise awareness about such problems and to share their opinions through their art." 
The need to raise their voice against injustices is what draws many to the field of art. Rehnuma Proshoon was fascinated by newspaper cartoons, comics and animation from an early age. Her professional journey as an artist started in 2018. She is the Head of Communication at Cartoon People and a contributing artist at Kishor Alo and the publishing house, Ikrimikri. Besides drawing cartoons, she loves working on illustrations and caricatures. Her drawings reflect her personal opinions, observations and experiences. They are simple, but always carry a deeper meaning, commenting on the causes and consequences of different issues.
Most of her recent artworks were on violence against women and the Covid-19 pandemic. "I have a responsibility to raise my voice through my work," says Rehnuma. "Art gives us the chance to bring people and ideas together. When we tolerate any form of injustice, it gives the offender the courage to continue their unacceptable behaviour. Unless we raise our voices for justice, things are not going to change."
Adib Reza Bhuiyan, a Media Studies and Journalism student at University of Liberal Arts Bangladesh, loved watching animated films and reading comics from an early age. "I find a lot of things around me frustrating or annoying. I believe that creating comics is the healthiest way of letting all my frustrations out," he shares. Adib further says that art is an arbitrary and interpretive form of expression, and it pushes people to think. "If people are not aware of what is happening around them, justice is very hard to achieve. I try to highlight the hypocrisy of people, with regards to political or social issues, through my work. Generally, I shed light on an issue from the perspective of the third person or the victim, so that amidst all the chaos, their voice does not get lost," he says.
Twenty-five people were killed in a fire that broke out at FR Tower in Dhaka's Banani area in March 2019. The unfortunate souls who met their end in the accident included spouses, parents, and friends. Many were surrounded by fire and thick smoke, and could not locate any exit to escape the building. In one one of his artworks, Adib depicted an incomplete conversation between a mother and a son during the fire. The illustration stood out among his other works, and received considerable positive response.
He has also made artworks on the movement for the release of journalist Shafiqul Islam Kajol, harassment of women in public buses, road crashes, and the Abrar Fahad murder case, among other topics. Adib publishes humorous, light-hearted comics under the name Rongdhong, online.
While many young artists create comics and cartoons to express their opinions on current affairs, others turn to painting. Jayatu Chakma from Rangamati studied Fine Arts at the University of Chittagong and Rabindra Bharati University. Through his paintings, he portrays the uniqueness and struggles of the Jumma people. "I want to picture how the people in the hills, amidst lush green nature, are spending their days in insecurity and brutality. What the Jumma people have lost in the past and what they will lose in the future have been a central point of my paintings," he shares.
Tourism in the CHT is obliterating the lives and livelihoods of the Jumma people. Members from the Mro community in Bandarban recently protested the construction of a five-star hotel and tourist spot in the Chimbuk Hill area. They alleged that Sikder Group and another welfare organisation are trying to grab about 1,000 acres of jhum land in the name of constructing a hotel and creating a tourist spot.
In one of his paintings, Jayatu portrayed Sajek Valley and how it is becoming a tourist destination, dispossessing local Tripura and Lushai families of their ancestral lands. "Local inhabitants of tourist spots have to sacrifice a great deal because of the activities of the tourism industry," explains the artist. "Sajek Valley is one of the most beautiful places in Bangladesh. People go there to spend their time amidst nature. Not many think about the displaced families and their current whereabouts. As an inhabitant of the hills, I have a responsibility to portray the reality of my people."
Asifur further explains that the art industry is quite unstructured. "Besides drawing, artists need to acquire other skill sets, such as animating, graphic designing or web designing, to be successful," he says. "They need to consistently keep learning new things to match the pace of the changing work environment. No one can get by just by drawing." Moreover, Biplob is not so confident about the future. "Young artists in our country are capable and talented, but unfortunately, there are very few opportunities for them. This is especially true for editorial cartoonists. Most newspaper cartoons today are illustration-based. The satirical aspect and influence are missing. Artists cannot draw what they want to draw freely," he points out.
We find solace in the fact that the best and the most effective ways of resistance often come up in the worst of times. Artists must balance the task of being neutral and witty observers and being activists who attempt to reclaim lost spaces through their creativity and persistence. These are not easy times, but they sure are exciting times.
The author is Trainee Sub-Editor, Arts & Entertainment and Star Youth, The Daily Star. shababa@thedailystar.net