The food franchise story
Bangladesh has become a hotbed for the international fast food market. Dhaka is practically swamped with food joints on every major (and minor) street. The boom of franchise restaurants and food chains however has been a phenomenon of, more or less, the last one and a half decade.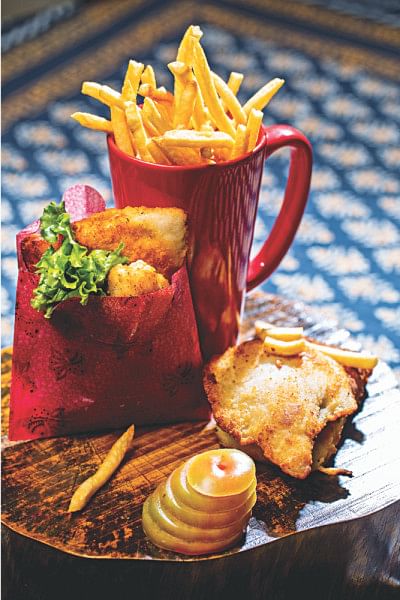 You don't need to have a marketing degree to understand why an international food franchise will work (or slump in cases). Pricing, food quality, placement, delivery services, and above all — the voice of the people, are all it takes. After all, novelties wear off over time, but the great food always remains, be it a local eatery or a multi-storeyed, high-tech food place!
FRIED CHICKEN FOR ALL
It is hard to imagine the oil dripping mayhem that was fried chicken from the early 90s' re-entering our menus, then again, every person for him or herself, so no judging! Still, the coated fried chicken, with more coating than chicken, available in neighbourhood bakeries and food sellers, was a fare reserved for special occasions. The upgraded versions were only available in a limited number of upscale restaurants, but those too, were not exactly the fried chicken that foodies were craving, particularly since international cable TV had reached a majority of homes within the early 2000s.
Almost as an answer to all the prayers, in 2006, KFC — Kentucky Fried Chicken, arrived in Bangladesh with all its flavourful glory. The flagship outlet in Dhaka's Gulshan 1 became the place to-be. As of now, KFC proudly operates 23 outlets across six cities — Dhaka, Savar, Chattogram, Cox's Bazaar, Sylhet, Bogura, and Khulna.
Finger Lickin' Good is not a slogan to KFC; it is almost a way of life. What started as a fried chicken restaurant in Corbin, Kentucky, during the Great Depression in 1930, is now a household name, with a home in Bangladesh.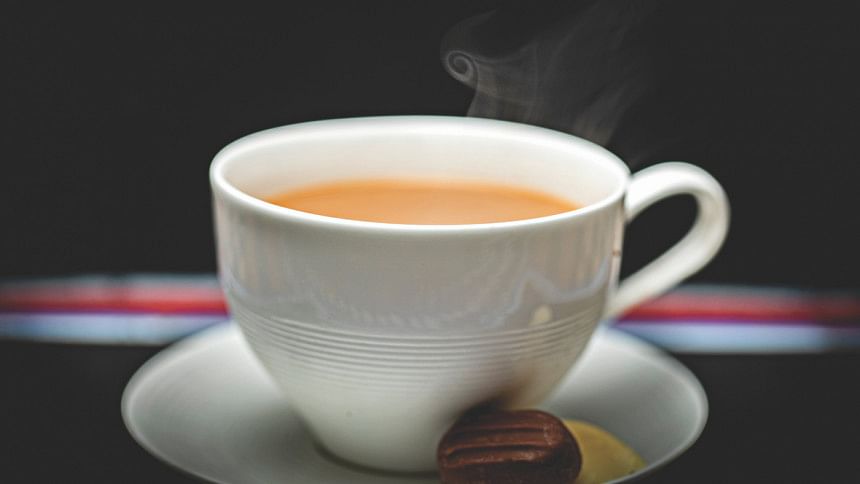 KFC's distinct taste and quality is a testament to founder Colonel Harland Sanders' commitment to providing quality food, at even consistency, no matter the scale. As one of the forerunners in Bangladesh's franchise scenario, KFC has always been true to the Colonel's legacy, and is fully focused on the great food with great service, with an eye for new innovative menu items. It's not just the food, the KFC outlets themselves become landmarks in the areas they are placed, testifying to the true weight of this franchise!
Fried chicken entered further into the local domiciles with CP Five Star Chicken. Hailing from Thailand, and owned by Charoen Pokphand Foods (CP Foods), CP Five Star Chicken took foodies by storm as it started out in 2010. Balancing Thai street style and fried chicken preparation technology, with an eye for local flavours, the franchise grew at a fast pace.
With affordable prices, the brand became an instant hit, particularly among students. However, this fried chicken brand did not just start overnight; the mother company — CP Foods, had been operating in Bangladesh since 1996, with considerable share of the market in feed and agribusiness, as well as chicken farming. It should come as no surprise for the 'Five Star' brand of fried chicken to be so popular, with over 250 outlets clocked in 2016, throughout Dhaka, Chattogram and Sylhet!
What makes this fried chicken joint even more popular is its ease of access and feel for a typical, no-frills neighbourhood food place.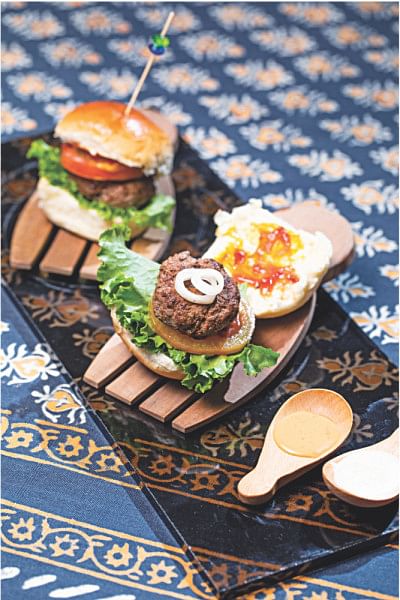 BURGERS GALORE
A foodie's nightmare in 2020 would be two half stale buns with something resembling a disc of meat made with flour, minced vegetables and a smidgen of meat (or worse, a whole chunk of dry fried chicken), and a soggy lettuce, plus half a tomato slice thrown together.
It is almost impossible to imagine how far the burger has come, and that is one blessing many should be thankful for every single day! While local joints are churning out delicacies that can rival many international editions of the burger, Bangladesh is still missing the famed golden arches of McDonalds. But the current list of international burger joints who have joined the scene in recent times, packs a pretty punch.
Burger King, the US fast food giant, opened its first outlet in Bangladesh back in late 2016, at Dhaka's Banani. The flagship 198-seater restaurant was inaugurated with much fanfare. Popularly known as 'The home of the Whopper,' Dhaka's burger afficionados have not been disappointed, as the chain continues to deliver their signature flame-grilled burgers with a line-up of mouth-watering goodies. With the end of 2019, Burger King had a total of eight outlets throughout Dhaka.
The new-kid-on-the-block, in terms of international franchises operating in Bangladesh, would be Herfy. This Saudi Arabian fast food chain opened its first branch outside of the Middle East in Bangladesh on 22 December, 2017. With two months into 2020, there are three outlets of this franchise in the capital, namely in Gulshan, Banani, and Uttara, with the Gulshan one being the flagship one.
From the very start in Bangladesh, Herfy has had a considerable crowd response, from the meat processing to the seating arrangement at the outlets, every part speaks of utmost care. Their wide range of menu items have already garnered popular favourites.
Local crowds love Herfy's premium Halal Angus Burger (a burger with the patty made from carefully-selected cuts of 100 percent Halal Australian Angus Beef), a classic Kofta flavoured Turkish Burger, their Super Fish fillet made with Atlantic Haddock, and broast chicken with Herfy's signature garlic mayo.
The franchise plans on opening three or four more outlets this year, most likely in the Mirpur, Dhanmondi, and Bashundhara areas. With focus on long term goals over short term revenue, this is one franchise to look out for in the coming years.
A&W Restaurants are still hanging strong as an old favourite for burger places. The restaurant chain started out in Dhaka in 2004, and continues to deliver the best of food and service. Best known for their signature root beer, the restaurant is popular for their offers that are spread out through the year.
PIZZA: THAT DISC OF DELIGHT
A delicious and well sought-after fast-food item is the pizza. No matter where you go, there will always be a local rendition of this Italian dish. While debates still rage on about who serves the most authentic one, or whether the fusion versions are better, no one can (or will) forget the early 90s' version! The thick wad of baked flour used to house some sort of 'meat' preparation, topped with copious amounts of onions and the local paneer in cases, was (and still is) a somewhat tasty offer. But it's as far from pizza as a unicorn is from a zebra.
The saviour to the scene was the one and only Pizza Hut.
Launched here on December, 2003, Pizza Hut now has a total of 17 outlets, with 8 dine-in restaurants, 8 delivery stores and one fast casual delco. In the coming months, the chain plans to open five new stores in four cities across Bangladesh.
Being the first global chain in Bangladesh, Pizza Hut's presence worked similar to a catalyst in changing the scenario. Throughout the last 16 years, their commitment towards their customers has been steady. What started in 1958 in Kansas, USA, as a venture from two university students, now has a home in over 100 countries.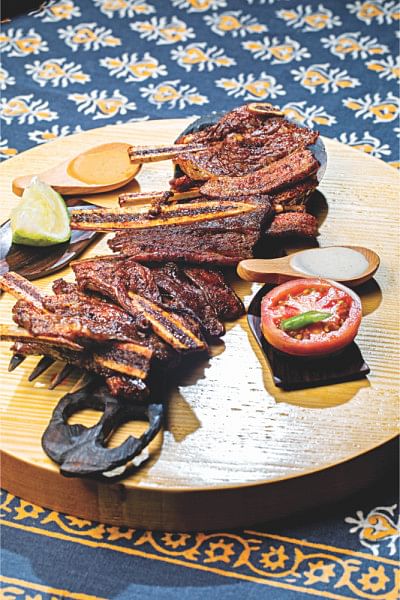 The quality of products and ingredients, accessibility, service, ambience, and most of all, the pizzas, are what make the customers come back again and again. With innovative product line-ups, a remarkable online presence, and hard to beat deals and offers, it's easy to see why the local chapter of Pizza Hut is as popular as ever.
Pizza Hut's presence may seem like a tough act to follow, but Pizza Inn, another US-based global chain restaurant, has been a hot favourite among local pizza lovers since its opening in 2009.
Founded in 1958, Pizza Inn has franchises in over 360 cities, in about 90 countries worldwide. It is well recognised around the world for providing a variety of flavours, and fresh and high-quality food at affordable prices. With an eye for fusion favourites, and not straying from the classics, Pizza Inn, with its seven outlets throughout Dhaka, is a list-topper for pizza aficionados.
The newest international name to enter the pizza scene is Domino's Pizza. Officially launched on 15 March, 2019, this international chain now has three outlets in three of Dhaka's busiest hotspots — Dhanmondi, Uttara, and Banani. The menu is a unique combination of a number of top international favourite pizzas, along with pizzas that were developed specifically to cater to local taste buds. With their line of unique products, for pizza connoisseurs, this is another favourite in the making!
FISH AHOY
For those looking for a workaround from the fast food indulgences without straying too far, seafood has been a good choice to delve into. However, the few places that serve quality calamari rings or a good dish of fish and chips were mostly upscale joints. It was not until the last four/five years that Dhaka saw international entrants, catering solely to seafood loving souls.
The place that truly changed the seafood game is The Manhattan Fish Market. With more than 50 restaurants in Asia and the Middle East, Malaysian seafood franchise — The Manhattan Fish Market — opened its first outlet in the capital in late 2015. Drawing inspiration from the diverse collection of fresh catches of the Fulton Fish Market, which was located below the Brooklyn Bridge in New York, USA, the franchise strives to deliver the best of seafood. Paired with a cheery and casual dining experience, Manhattan Fish Market's two outlets in Banani and Dhanmondi have been seafood havens for the diners.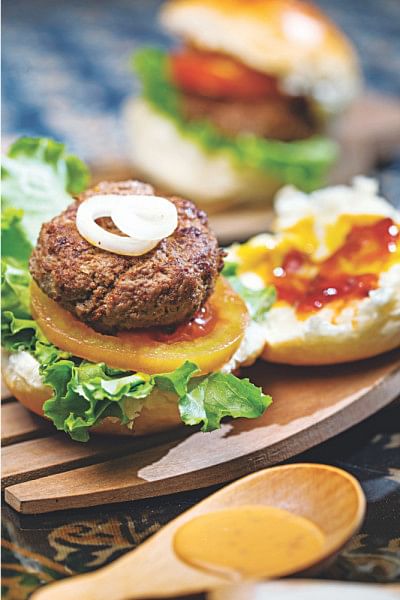 OF COFFEE AND CHOCOLATE
The fuel that keeps students and young professionals going through seven days of the week is undoubtedly coffee. And the best thing to treat yourself after a hard day's work or after completing a month-long project would be chocolate, hands down. For those who live and breathe these two elements, nothing but the best can suffice.
As a respite from the daily grind, Australian retail coffeehouse chain, Gloria Jean's Coffees, started operation in Dhaka in 2012. After serving 39 countries with their unrivalled taste and alluring smell of coffee, their first outlet opened in Gulshan 1.
Gloria Jean's maintains the freshness in every bite and brew here, as it does all over the world. The décor is coffee-hued rustic, dotted with cosy seating arrangements. Coffee is not their only specialty though; the menu includes tasty meals that will satiate any hunger pangs. Overall, Gloria Jean's serves up an environment desired by foodies and coffee lovers, as well as a good hangout spot.
And for those who wanted the best of both coffee and chocolate, there's Butlers Chocolate Café. Hailing from Ireland, Butlers Chocolates, the Irish owned manufacturer of luxury chocolate and chocolate products, launched its chain of cafés, known as Butlers Chocolate Café, on December, 2015. Giving off the modern French café vibes, Butlers provides a fine dining experience with their menu and decor.
The café is particularly known for their impeccable service and delicacies, making it one of the most exclusive café experiences.
The chocolate drinks and desserts are made from their own Butler's chocolate, which can be bought in single pieces or in boxes of different sizes and styles to serve as a gift. They also have a wide selection of meals, snacks, and drinks on their menu, from all day breakfast to soups, salads, pizzas, ice-cream sundaes, and milkshakes.
The treats do not stop here, as chocoholics were in for a treat in 2019, when The Chocolate Room opened up shop in the capital. Hailing all the way from the Land Down Under (Australia), The Chocolate Room began in 2006, to become a global franchise. Their latest café in Bangladesh marks the opening of the brand's 311th store. The Dhaka chapter offers various flavours of Italian Hot Chocolate, Chocolate Fondues, Chocolate Melting Pots and a variety of chocolate cakes, waffles and Belgian chocolates, among others. With such worldwide presence, this particular place is also fast becoming a haven for treat seekers!
FEEDING THE KOREAN WAVE
The worldwide fervour that is all things K (Korean) has hit Bangladesh pretty hard over the last half decade. From an astounding demand for Korean cosmetics to shaping a new generation of listeners and viewers to the K-pop phenomenon, the Korean wave has transformed lives worldwide. To ride this wave, the peckish crowd would definitely need their fair share of sustenance!
Enter bb.q, a franchise from Korea, with one of the best chickens and other preparations and then some. The Bangladesh chapter, which opened back in 2014, upholds family-style casual dining experience without compromising on quality service. From fried chickens made in Korean and fusion recipes to balanced platters full of goodness, foodies keep thronging back for more!
The stylized name – bb.q, does not simply mean a short hand of barbecue, as many may assume, but a shortened, catchy form of Best of the Best Quality. And from the looks of it, they are pretty much living up to it, just like the other delightful Korean elements that have enthralled the crowds.
THE HUNT FOR AUTHENTIC CHINESE FOOD
These are the most ubiquitous restaurants in any part of the world; we are of course talking Chinese restaurants, and these are the ones that have adapted to the local tastes, with a rare hint of the place of origin.
Foodies have long since gotten over the fact that their favourite Chinese restaurant is more of a local imitation than anything remotely Chinese.
Recently, the number of authentic Chinese restaurants have gone up, but there is one place that strikes a chord, being part of a global chain.
Aptly named Mainland China, this restaurant is the closest to the real deal you can get to within the confines of the city limits. Opened back in 2010, in Uttara, Mainland China is the flagship chain of Speciality Restaurants Private Ltd., a group of restaurants based in India.
From the start, foodies have flocked to this fine dining place for a taste of authentic Chinese food. The impeccable décor, with the signature towering statues as centre pieces, to the presentation and authenticity of the food served, the restaurant has carved its own space in the hearts (and stomachs) of foodies! Recently, with the opening of an outlet in Banani, the restaurant is expected to reach more crowds with their rich taste and diverse menu.
THE SWEET AND COLD END
What's the perfect finish to a meal without a dessert or two? And let's face it, we Bangladeshis love our fair share of all things sweet! While the local ice cream and dessert game has kept pace with the international scene, it was not until the last few years that actual dessert franchises popped up.
US based premium ice cream brand, Cold Stone Creamery, quite literally took the ice cream lovers by storm when it opened in February, 2016, in Dhaka. With possibilities to customise to any possible combination with the available options, Cold Stone Creamery is the place to be if you are looking for a dining experience centred on ice cream.
Cold Stone also offers a set menu of meals for those looking to make a full meal out of their visit. With their fresh ice cream and the tonnes of options to choose from, plus seasonal offers, this is the creamery for any and every occasion.
In case ice cream is not someone's fancy, there's Secret Recipe. Starting in October 2017, this Malaysian café chain took the attention of Dhaka's foodies with its award-winning cakes and other delicious items.
Originally, the café began its journey in 1997, in Malaysia, and gradually expanded operation overseas in Singapore, Indonesia, Thailand, Cambodia, China, Brunei, and the Maldives. Secret Recipe's strength may be in its dessert section, but the other element to look forward to is their menu, full of delectable meals. In order to accommodate the taste of the customers, the menu goes through changes every three months. As a step-up, well-trained Malaysian chefs are brought in to train the local chefs in order to maintain quality. With their outlets sorted into Flagship, Standard and Express, it is easier than ever to get a quick bite to eat, or sit down for the full experience.
CROSSING BOUNDARIES
Bangladesh's own home-grown culinary empire has its well cemented presence, and with the growth of digital commerce, paired with ease of food delivery, eating out and ordering in has never been as popular as it is now. So, it is no surprise that some of our very own are taking flight across boundaries. After all, franchising is not a one-way flow of entrants barging into a country.
Fakruddin; the name itself immediately makes tummies rumble in demand for a helping of biriyani! For over five decades, Fakruddin has been one of Dhaka's favourite for kachchi biriyani. To spread the taste of this delectable dish, Fakruddin opened its first franchise in Stratford, London, in 2009, followed by three more outlets in Australia, Singapore, and the UAE. There are plans to expand this business into the US and Canada as well. No matter the distant outpost at a different continent, the familiar aromatic blend of basmati, meat, and spices will always bring you back to the place of origin.
Dhaka's burger scene was in for a monumental change when Takeout started out in 2014, at Shimanto Square. At that time, they were part of an outdoor food court alongside many others. But Takeout was the one that made crowds come back for more. From the humble food court, as of now, they have a total of five local outlets, and have spread their wholesome flavours on to Sri Lanka. Their Colombo outlet, which was opened in 2017, has been a hit since its opening, and has the crowds swarming back for more.
Takeout's Sri Lanka chapter, aptly named Takeout Lanka, is constantly rated as one of the best burger places on various platforms, and has carried forward all the best of their experiences and innovations.
At the end of the day, for a franchise restaurant or a food chain, it is not the successful entrepreneurship that crosses boundaries, but rather, the commitment towards consistent quality and wholeheartedness that speaks to the people. With the advent of easier digital communication, facilities to understand the local crowd and adaptable business models, and not to mention the pleasant growth in food delivery services — food franchises are success stories waiting to happen. Then again, profit and growth are only half the story, good food and continued great service fitted to the local colours are the true benchmarks of a successful food franchise.
Our love for franchise restaurants inspired a photoshoot for this article with homemade goodies. See if you can spot your favourites!