Education and employability in the digital age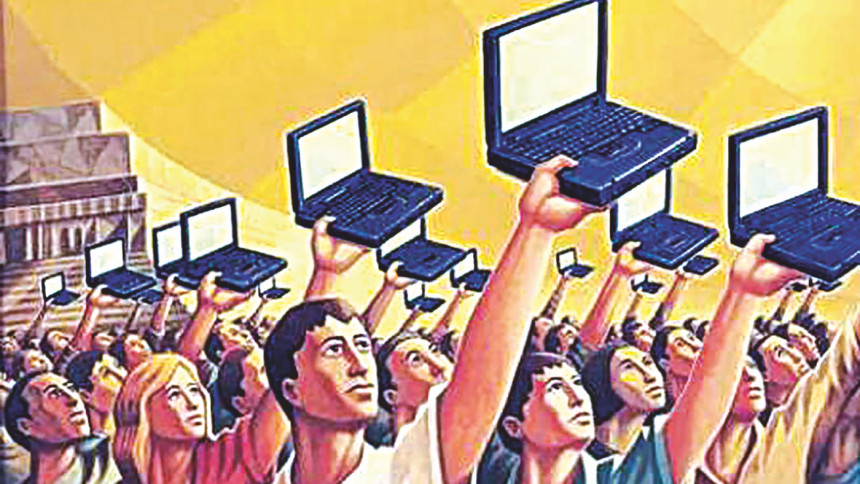 "Human resources—not capital, nor income, nor material resources—constitute the ultimate basis for wealth of nations. Capital and natural resources are passive factors of production; human beings are the active agents who accumulate capital, exploit natural resources, build social, economic and political organisations, and carry forward national development." (Harbison 1973)
The quality and productivity of tomorrow's work environment hinges on the education, skills, creative capacity, and employability of today's youth, especially on how well they are integrated into the rapidly evolving digital and artificial intelligence era representing the Fourth Industrial Revolution. Their ability to transition to and participate in a dynamically evolving market for skills is a growing global challenge because of its centrality to sustainable development and building of progressive societies.
In this regard, while some western countries flaunt their low joblessness rates, what remains unspoken and unseen are the multitudes in precarious, part-time, low-paid and self-employed work. McKinsey, a global consulting firm, believes that "some 30 to 45 percent of the working-age population around the world is underutilised—that is, unemployed, inactive, or underemployed. This translates into some 850 million people in the United States, the United Kingdom, Germany, Japan, Brazil, China, and India alone." In Bangladesh, too, while the unemployment rate is shown to be around 4 percent, according to a government study reported in a local daily, "the country has 1.38 crore underemployed people. Of them, 45.3 percent are in the service sector, 30.6 percent in the agriculture sector and 24.1 percent in the industry sector."
While underemployment is of serious concern, what is also of substantial concern is the emerging and disruptive role of technology, artificial intelligence, and automation that has the potential of displacing more people from employment in a technology-driven world.
Again, McKinsey states that "about half the activities people are paid to do globally could theoretically be automated using currently demonstrated technologies and in about 60 percent of occupations, at least one-third of the constituent activities could be automated, implying substantial workplace transformations and changes for all workers."
Pew Research Center (USA) also indicates how machines are intruding into jobs, including high-skilled work: "The machines can do equal or sometimes even better work than humans who are dermatologists, insurance claims adjusters, lawyers, seismic testers in oil fields…and even replace those who programme software—that is, the creators of algorithms." To many, these views may sound alarming. Thus, "employability" must become a key watchword in national strategy and involve all sectors that contribute to education and skill development, thereby enabling the workforce to perform optimally.
In this matter, according to the Commission on the Future of Undergraduate Education, "Workers of the future can [ ] expect to change occupations and careers several times and may even end up in jobs and industries that do not now exist…emerging technologies will continue to replace routine functions across many job categories at all levels, even as they create new opportunities for workers in hundreds of fields, including medicine and healthcare, manufacturing, and communications."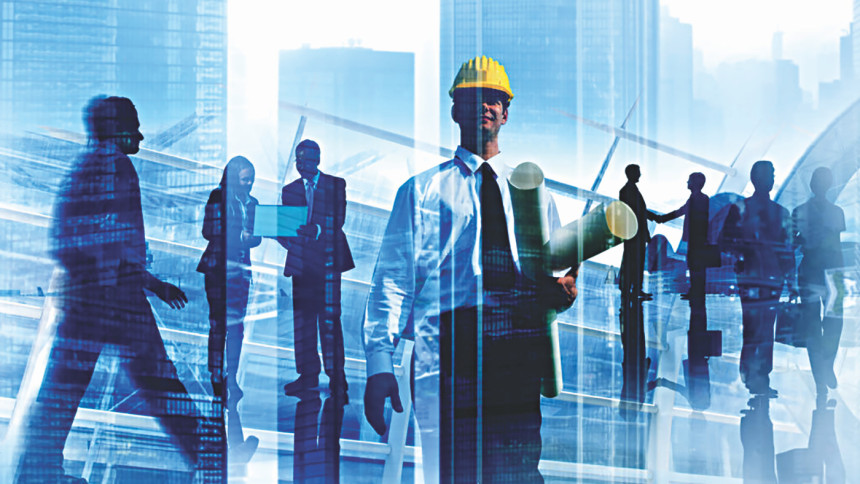 Digital Bangladesh
Fortunately, Bangladesh has been proactive and has taken a bold and futuristic stance. The Digital Bangladesh agenda was launched in 2009 by Honourable Prime Minister Sheikh Hasina to transform Bangladesh into a digital economy by 2021 and a knowledge-based economy by 2041. The programme has begun to take deeper root and has four pillars: Human Resource Development, Connecting Citizens, Digital Government, and Promotion of ICT Industry.
According to Mr Zunaid A Palak (MP and State Minister for ICT, Ministry of Posts, Telecommunications & IT, Government of the People's Republic Bangladesh), the Government's training programmes resulted in over 65,000 IT/ITES trained professionals in the past year. Specialised labs are being installed in 130 universities. Related investments are being made in frontier tech Centres of Excellence to address emerging areas such as IoT, Big Data, Artificial Intelligence, etc.
Significant achievements are also seen in Connecting Citizens "with over 93 million internet subscribers, and 160 million mobile subscriptions." For example, such connectivity has transformed lives through greater access to market-related information previously controlled by middlemen. Plans also include early adoption of 5G.
The government has been "proactively pursuing the digital penetration of all government portals by 2023," to enhance services of different government offices via e-Governance. An additional 5,000+ Digital Centres across the country provide various digital services to the citizens, thereby reducing the Digital Divide. The scale and scope of Digital Bangladesh is certain to be transformative.
A vibrant ICT Industry is the fourth pillar with the software and service (IT/ITES) industry generating a billion dollars in income; this is expected to grow to USD 5 billion in the next few years. Hi-Tech Parks are also being built around the country to provide a thriving platform for entrepreneurs to partner with investors.
The positive results of Digital Bangladesh are reflected in "registration for admission to academic institutions, publication of results of examinations, registration for jobs abroad, registration of pilgrimage, collection of official forms, online submission of tax returns, online tendering, etc. Online banking systems…SMS services for lodging complaints to police stations, online bill payments for utility services, instant communication with persons working abroad, and e-passports", are some additional examples. Telemedicine services, videoconferencing for the treatment of diseases and various administrative activities such as remote monitoring are other examples of evolving e-services changing Bangladesh. These developments point to new avenues for modern-day job creation.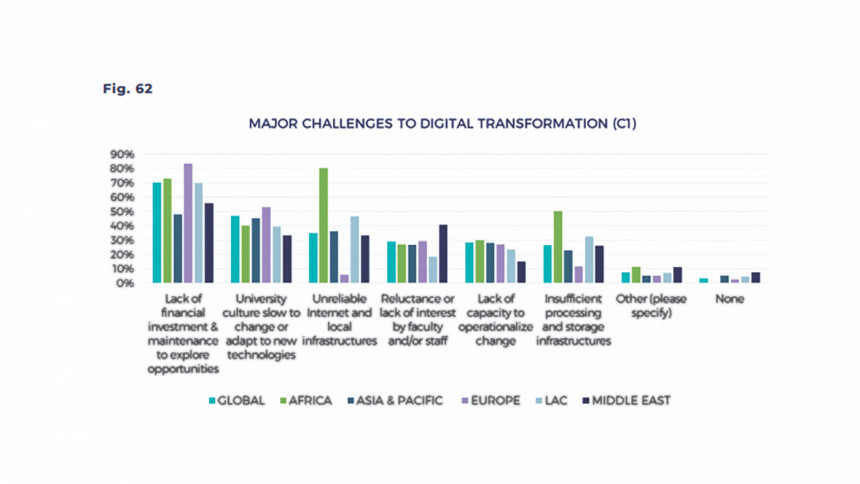 ICT in higher education
Given the pace of change and development in the digital arena, driven largely by the Government of Bangladesh, the education sector must come alive and become more vibrant to align itself better with emerging technology to equip future citizens for the new era. It is high time that it shakes off its dour image of being largely responsible for the mismatch between the skills it offers and job requirements in various sectors of the economy.
The Strategic Plan for Higher Education (2018-2030) recognises rapid developments in Information and Communication Technology (ICT) and urges the universities to keep track of the changes to minimise the gap between university teaching/research and industry needs. The Strategic Plan outlines the following to be seriously addressed:
Implement e-learning and distance education.
Build close partnership with industry.
Develop unified curriculum.
Set up a pedagogical/teachers training academy.
Establish fast global connectivity.
Train and develop academic staff.
Establish academic networks.
Establish a clear ICT strategy for each university
Build software labs in the universities.
Build linkages between high tech parks and academia.
Establishing priorities
What do the impending changes mean for the entire education sector? How must it gear up? The first step is for educational leaders to begin asking the right questions. For example:
What important skills are needed by the workforce of the future? This also includes up-skilling and re-skilling the current workforce.
How should the curricula be adjusted (across the board) and sequenced?
What is the existing capacity of the education system to transmit these skills?
How quickly can the capacity gap be addressed in the entire supply chain (starting with pre-school and primary education) to harness effective skill-builders at various levels?
What types of partnerships need to be built (perhaps with the private sector and the NGOs) to scale up? How should the partnerships be structured?
What methods (technologies) can be used best for the needed skills be instilled rapidly (online, self-directed, industry engagement, etc.)?
What type of organisation structure (yes, starting from the MoE) is needed to achieve scale of transformation? Should the MoE be restructured as a Human Resource Development Ministry?
What kind of incentive structure must be re-envisaged to retain the best educators and eliminate the poor ones in the system (yes, there's much rot in the system that is downright harmful in equipping the next generation)?
How will a national plan for workforce development by the education system be implemented with many attendant parts to be coordinated?
How will progress be monitored and managed?
How will success be recognised, with what success indicators and mileposts along the way?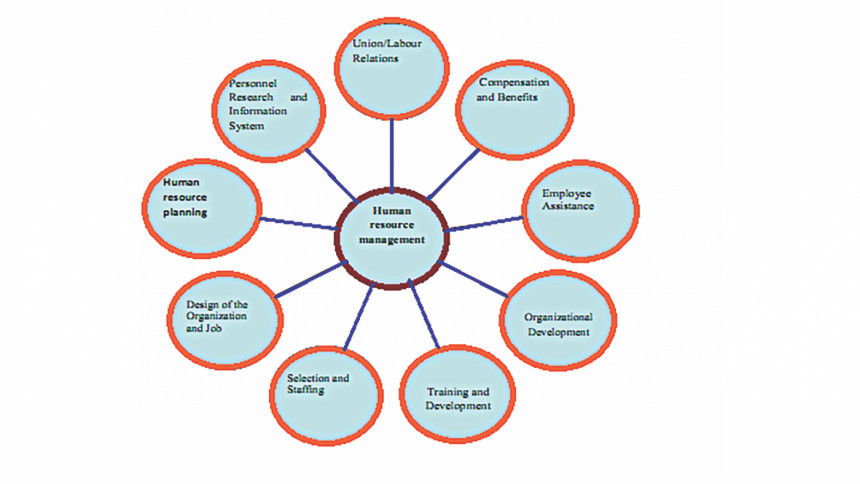 Anticipating challenges
The education system must also anticipate the challenges to successfully align, transform, and deliver an education package for the next generation. A recent International Association of Universities (IAU) report shares a global perspective on the challenges faced as shown in the first figure.
Bangladesh too faces similar challenges. Lack of financial support is a serious barrier at the institutional level to achieve quick technology integration. This problem is particularly acute for private institutions which receive almost zero support from the government. The culture of our education system has also been rather slow to adapt to change (we still use lectures in the main to teach, seat our learners in benches, use chalk boards, and require mandatory mid-term and final examinations to regurgitate information instead of having students demonstrate comprehension, analysis, synthesis, application, etc.—the Bloom's Taxonomy framework)! The technological infrastructure (e.g., video conferencing, online delivery of content, electronic boards, incubators, etc.) has seen some adoption, albeit not at a pace that would be needed to scale up rapidly. Reluctance or lack of interest of faculty and staff to adopt technology is still of concern, although new faculty (many returning from abroad) are more willing to take on this challenge. Academic leadership is also in the doldrums as interference is felt widely across the academic institutions that impose unnecessary restrictions.
Priorities for education and employability
Leadership: Leadership in the education sector has simply been insipid and lacking in virility. Unless educational leaders emerge to show a clear vision, prioritise programmes, organise and effectively allocate resources, continuously build capacity, be action-oriented, and stringently monitor progress, future-readiness of the nation's workforce will be sacrificed to mediocrity. It must be emphasised that our population is not a liability but a great asset, especially having advantage of the demographic dividend that is yet to be properly harnessed.
System Thinking: Among the most important issues to be addressed is the supply chain problem. Unless the various tiers of the education system are systematically integrated for flow and continuity, valuable time will be wasted in training the workforce. A concept of "tiered skill set development" may be envisioned in which learners may step off at various points of the supply chain to start working. They may be allowed to re-join the system whenever they feel the need to upskill and reskill.
Core vs Specialised Knowledge: Learning for a changed workplace requires core skills, embellished by specialised skills depending on what the learner is being developed for. For example, basic STEAM+L skills (Science, Technology, Engineering, the Arts and Mathematics + Languages) may be developed with an emphasis on creativity and critical thinking to imbue life-long learning. For future employees, according to one source, employers are looking for the following: Problem solver, Communicator, Team work, Technical skills (Apps, Big Data Analytics, Quantum Computing, Artificial Intelligence, Virtual Reality, Augmented Reality and many others) and global thinking are now vital. These core skills ought to be widely instilled and embellished with subject area knowledge (engineering, medicine, mathematics, languages, etc.).
Financial Allocations: Financial allocations have been a bone of contention for ages. Experts have repeatedly suggested the need to increase allocation to education from 2 percent of GDP to 6 percent. Unfortunately, the sector has continued to succumb to its lack of power and failure in managing the politics of resource control by other sectors. Always cast as second class, the lack of attention to the education sector has meant that human capital development has generally taken a back seat.
Technology Infrastructure: Technology infrastructure has made progress but still ranks low even by South Asian standards. It is important to find ways to quickly build this infrastructure. It is also not enough to simply have the infrastructure in place, but also important to be able to leverage it.
Slow-to-change culture: The slow to change culture built into the system is also a serious issue. Those who are unwilling to change with the times must be systematically removed while vibrant energy is continuously sought and added to the system. Only the right combination of human resources can take the system full-steam ahead.
HRM-HRM-HRM: The education system is extremely poor in managing its human resources. The various elements of the figure below (source: Internet) require emphatic attention. With a strong HRM system, the education sector can help develop the nation's best asset—its human asset!
Partnerships: To lead a successful transformation in the sector, the different stakeholders (faculty, staff, students, employers, government, financiers, etc.) must be in a partnership role and take ownership of the process. "Public-private partnerships may be explored to stimulate investment in enabling infrastructure…The private sector can play a more active role in education and training, including providing better information about needs to learners and the education and training ecosystem…Through tax benefits and other incentives, policy makers can encourage companies to invest in human capital, including job creation, learning and capability building, and wage growth."
Research: Information dearth is the final missing block, attenuating the education system's ability to adapt to the future. In this information-deficient environment, one wonders how decisions are made to guide the system. There is even no centralised data system to capture key elements reflecting growth, development, and attainments of the sector. The metrics are simply not there for public consumption. For example, do we know "how humans work alongside machines"? Do we know "the productivity benefits of technology"? Do we know how "well-developed is the nation's brain pool"? Questions such as these are numerous and will fill pages: I rest my case.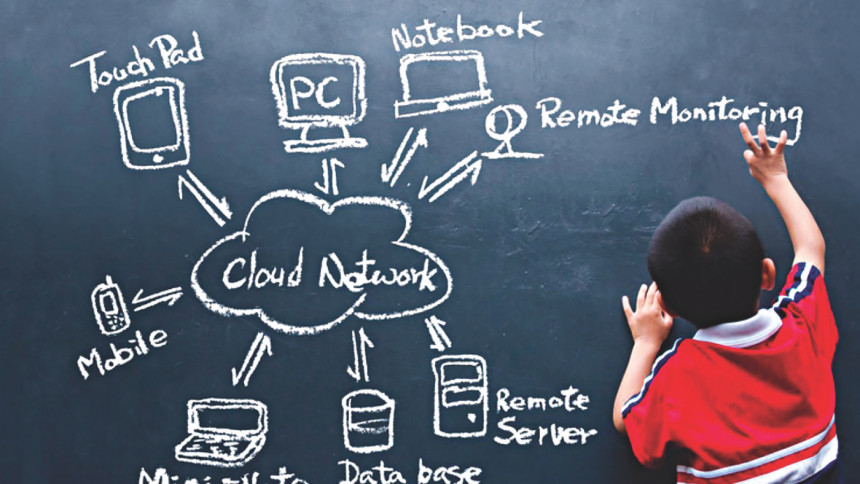 Conclusion
Sustained economic growth depends on a long-term strategy to improve the educational environment, leading to human development—i.e., improving their levels of consciousness and by making them more intelligent, more ready, and more capable in their evolving work environment in a globalising and rapidly changing world.
There is no single mantra for a country's education sector and its need to build strategic human resources. The sector is different in nature, scope and operations in different parts of the world, shaped by its context, resources, and stage of development. While they are all confronted with the question of how to adapt and evolve in an increasingly digital world, it must be understood that Bangladesh must find its own answers.
Leadership, vision, learning goals, financial allocation, infrastructure development, culture, partnerships, and a strong research and information environment must interact in positive ways to align with the coming digital age. But it must be recognised that, "Technology in itself is merely a means to an end, and it is therefore essential to debate, question and inquire about 'the aim' of digital transformation, which ideally should be to advance and improve the quality and relevance of [] education." After all, education is the nation's backbone—as it grows from strength to strength, the nation will surely advance in leaps and bounds.
Professor Syed Saad Andaleeb, Ph.D. is Distinguished Visiting Professor, Institute of Business Administration (IBA), University of Dhaka, Bangladesh; Distinguished Professor Emeritus Pennsylvania State University, USA. And Former Vice Chancellor, BRAC University.