Silver jubilee special
The revival of radio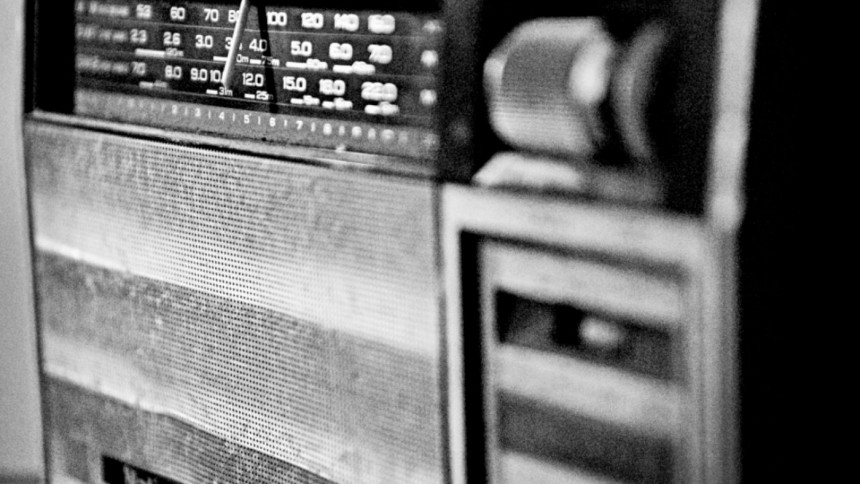 Radio has played an active role in moulding our socio-political and cultural identity for a long time. During the Liberation War, it was the preferred means of communication for our forces. After liberation, back in the old days, Bangladesh Betar was the radio station to listen to with over 17 transmission centres scattered all over the country. There were many regions that depended on Bangladesh Betar for its news and daily dose of entertainment.
Fast forward 30 years into the future and the birth of FM radio in Bangladesh. The first FM radio station, more commonly known as Radio Today -- which started in 2006 -- brought forth a new wave of shows and entertainment. With programmes like Comedy Drama, FM Mama, Gaan Buzz, Better Health Better Life, Movie Masti and Ek Diner RJ, the station subsequently changed the landscape of radio in Bangladesh forever.
Closely following Radio Today was Radio Foorti. Established in September of 2006 under the slogan 'Don't stop the Foorti' this radio channel quickly rose in popularity and offered the listeners a lot more variety.
As the demand for radio rose and the listeners started to increase, more and more radio channels came into being including Radio Amar, ABC Bangladesh, Radio Metro, Radio 2fun and many more.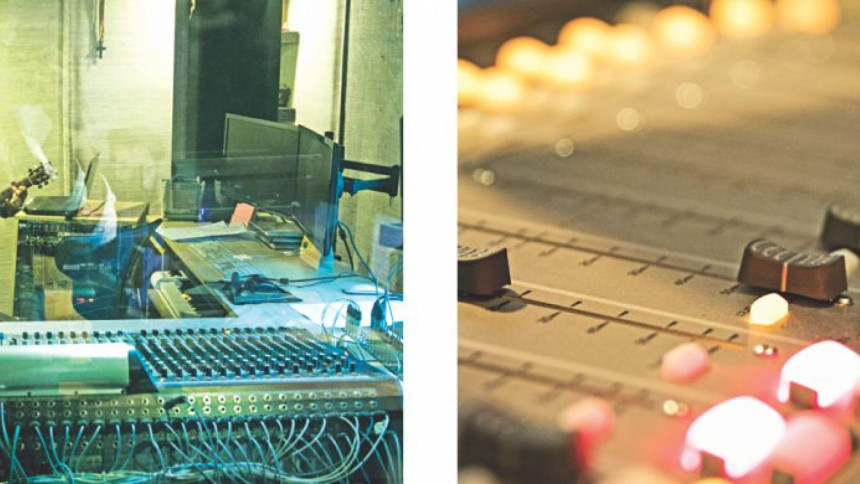 Radio was back and it was bigger than ever. Boasting a listener count that easily exceeded millions, radio was now at its height of popularity. The rise in popularity can be credited to the new-way-of-thinking as well as the different personalities who worked hard everyday to keep the listeners hooked to their radios, happy and content.
RJ Sharmeen, an immensely popular RJ with multiple shows on the air at ABC Radio had this to say: "Forty years ago, there was nothing except Durbar. The introduction of FM changed the way people perceive radio. What we cared about most in FM was the sound and we worked extremely hard to keep it hip and new. We were given the opportunity to create our own style and talk to the listeners more freely."
When talking about the changes that the revival of radio has brought to the industry, she added, "Some odd years ago, you could not even dream of having a career as an RJ, whereas now, RJ is not only a recognised profession, but its substantial enough that it helps me support my entire family.
"Back in the day, not many people listened to the radio, but it is different now as we cater to the current generation. It is important to remember that the boom that followed the introduction of FM helped the radio industry grow and eventually created thousands of jobs for a lot of young and talented people."        
RJ Sharmeen has over 340,000 followers on Facebook and a lot of the other popular RJs are not so far behind. She firmly believes that the popularity of social media also helped RJs consolidate their positions in the industry and gave them a forum to listen to and interact with the listeners. But it's not all fun and games for Sharmeen. Her cheerful tone and friendly demeanour attracted a lot of fans, a few of whom ended up waiting for her at her place of work. Whilst that can be scary, she admits that the good parts well exceed the bad and that she is grateful for what radio is today.
Sharmeen now co-hosts the extremely popular Prem Rog and is involved with at least three other shows.
Whilst the rise in popularity of radio has provided job opportunities as well as much needed entertainment, the people at Radio Shadhin argue that things are not as great as they seem.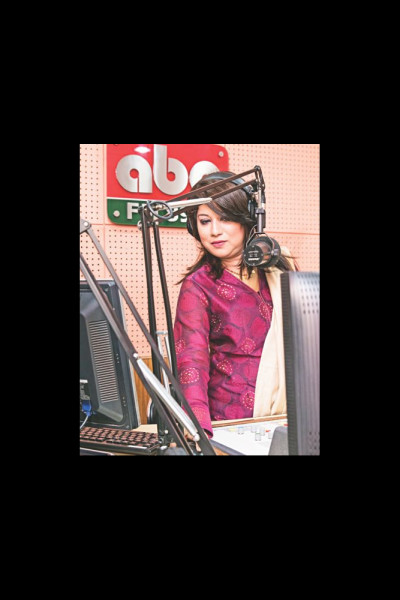 Radio Shadhin launched commercially on 20 March, 2013. It is one of those radio stations that in addition to providing the daily fun and laughter, also tries to highlight relevant social issues affecting the nation, particularly the youth.
Just like everything else, the radio industry has its share of problems. Mir Fazle Rabby, the Associate Executive Director of Radio Shadhin talked about some of the problems that the radio industry is currently facing. "It is no secret that the music industry is not as active and booming as it once was some years ago. The amount of support is not the same and because music is a big part of radio, radio too has been suffering," he said.
Rushnaf Wadud, the Associate Programs Manager said, "These musicians also do not have agencies managing them so naturally the growth of the music industry has been affected."
He also added that whilst some musicians have made and left their marks, the music industry and the radio industry still have not reached an international level.
Both Rabby and Rushnaf also stressed that all the radio channels should focus less on programmes that are based on light flirtatious conversations and instead focus on talking about social and youth related issues.
The radio stations should also be careful about their mixed use of English and Bengali -- the derogatory 'Banglish.' The use of mixed Bangla and English by radio and television was met with a nationwide ban set forth by the Bangladesh High Court only a few years ago. Beyond a ban on Banglish, the ruling specifically asked the broadcast or anchor programmes to not use distorted Bengali language or pronounce words in a distorted form.
Whilst the legitimacy of the ban was questioned and later lifted, the radio channels would do well to remember to safeguard one of our most prized possessions, our language.
Radio Shadhin is definitely doing its part to help educate and make people aware. Shows like Tumi Bolo Amra Shunchhi, is a psycho-social counselling show that is on the air every Monday night. They also hosted Maya Apa Ki Bole in collaboration with BRAC which talked about women's rights and some of the problems that women face in their daily lives.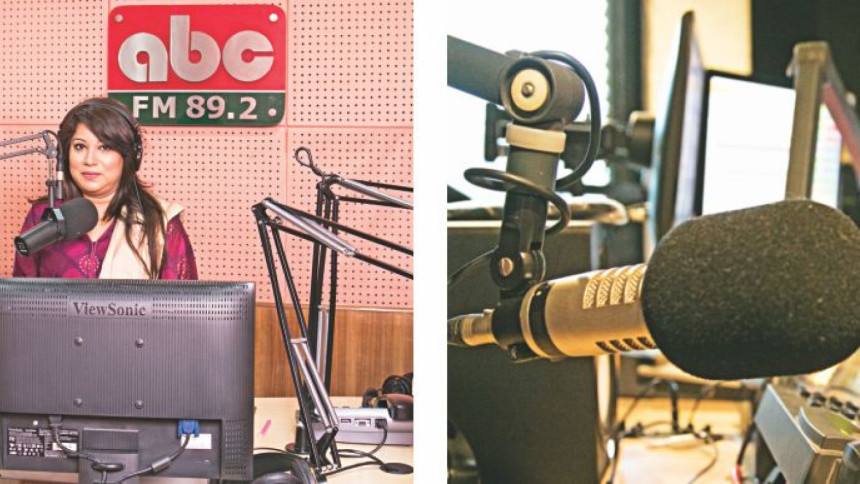 Shohorer Golpo was the first show that dealt with social issues of living in the city. During the city elections, Shadhin did a mini-series with the mayoral candidates called Tomar Shohor Tomar Mayor. They have also been regularly involved in campaigns to eliminate gender-based violence and did their part in the 16 Days of Activism with the #RiseUpForWomen.
The introduction of Bhoot FM as well as shows like Kalponar Bakhsho, Adda, Hello Mama, Bhoi, Chawa Pawa, Shasto Kotha, Shoor Shobdo and others have further led to more variety on radio stations, with quality programming on par with the ones on TV. There are many radio stations that are currently running smart, catchy shows and programmes including Radio Aamar. Dhaka FM 90.4, Radio Next and others.
The radio industry is indeed booming and has a following that easily reaches tens of millions. They provide a platform for aspiring artists, talented musicians and also provide you with your daily dose of laughter. But because of their ability to reach so many minds, the radio stations should be extra careful and filter their content in a way that benefits the youth.  The radio stations should not be followers who just give the public what they want, but rather be the trend setters who help shape the future generations of this country.
The writer is a feature writer for Lifestyle, The Daily Star.
Photo: Sazzad Ibne Sayed
Model: RJ Sharmeen and RJ Nazyr
Location: ABC Radio and Radio Shadhin