Let pictures do the talking!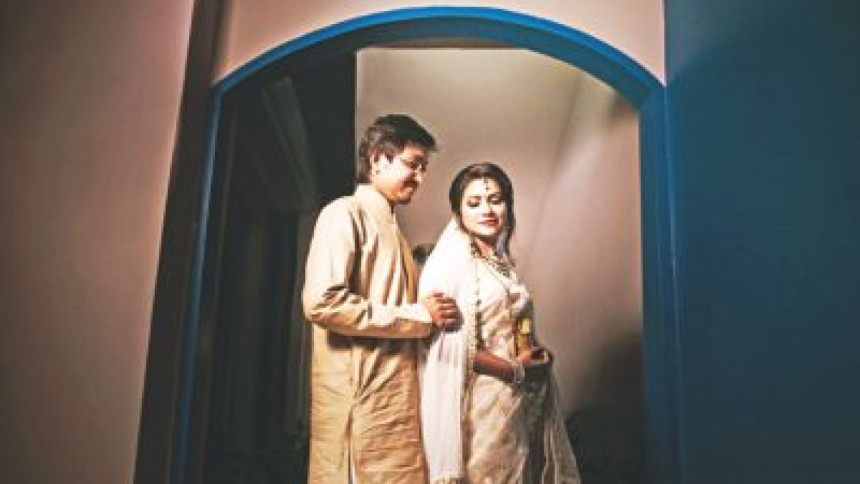 There is something magical about photos -- a fleeting moment captured in a shot, to be cherished and saved forever. Memories that are long forgotten come alive in an instant when one comes across an old photograph, a silent yet potent reminder of a time gone by and forgotten.
Imagine a world without any photos; we would quite possibly be left without anything to reminisce about. From a baby's first steps to his or her wedding vows, photos capture all that and more. Precious moments caught in pictures are framed with love and displayed with pride so as to always remind one of the time well spent. 
A wedding is so much more than just a celebration. It is a new beginning with the one, full of hopes and dreams cherished for a lifetime. The last five years have seen a massive shift in the wedding industry in Bangladesh where everything is getting bigger and better.
A legendary Bangladeshi wedding is nothing short of a spectacle where no expense is spared and no stone left unturned to let the bride, groom and their respective families celebrate to their hearts' content.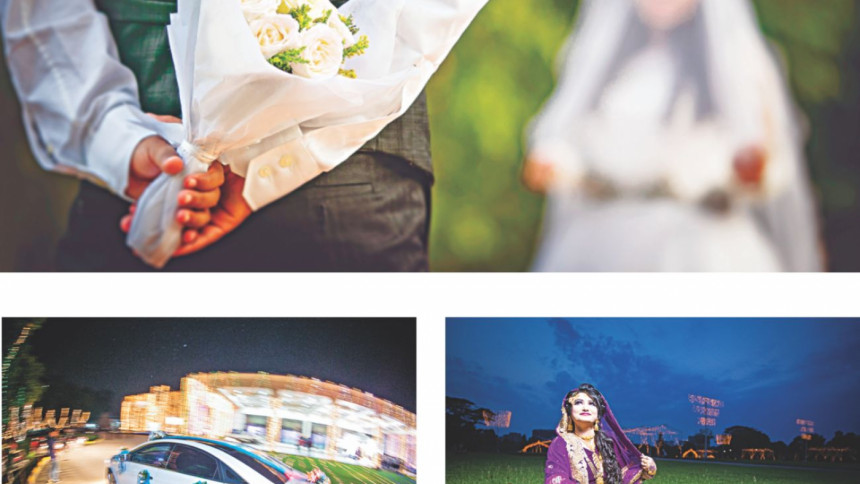 Starting from the proposal, engagement ceremony to the mehendi, sangeet, holud and finally the all important wedding and reception, weddings nowadays come with a string of beautiful events that span weeks. And the sublime moments that collectively make up this event deserve to be captured in the best way possible.
The right photographer is instrumental in successfully preserving those special moments for life. Because at the end of it all, when all the biryani has been eaten, the last guest has gone and the flowers from the decorations have withered, it is only the pictures that remain, as a pleasant reminder of those beautiful days of one's wedding.
Keeping up with the wedding industry at large, the field of photography has made great strides in terms of style, approach, execution and delivery.
It was not always like this. During the winsome '60s, a newly married couple would visit their local photo studio and have their photo taken, all in the benefit of having one picture for posterity. We have all grown up seeing those charming sepia hued photos where the new bride posed demurely with her eyes lowered while the groom stood with masculine grace tinged with the embarrassment of having to pose.
That was the farthest wedding photography would go, as photographic equipment was costly and cumbersome, making it impossible to move them around. Then came the swinging '70s when colour photography was all the rage. This technology was not available widely however, and a handful of studios around town carried the equipment to develop colour film. Very few could afford to hire photographers to take pictures at their wedding.
Veteran photographer David Barikder, who has been in the industry since the late '70s, muses that it was a tradition for a newly married couple to have their pictures taken at a studio. He further shares that equipment were not available, and had to be sourced from abroad. There was no defined style or pattern in wedding photography; it was mostly generic shots of bride and groom, interspersed with relatives and guests at odd angles. Sometimes there would be romantic shots of the groom holding the bride's hand!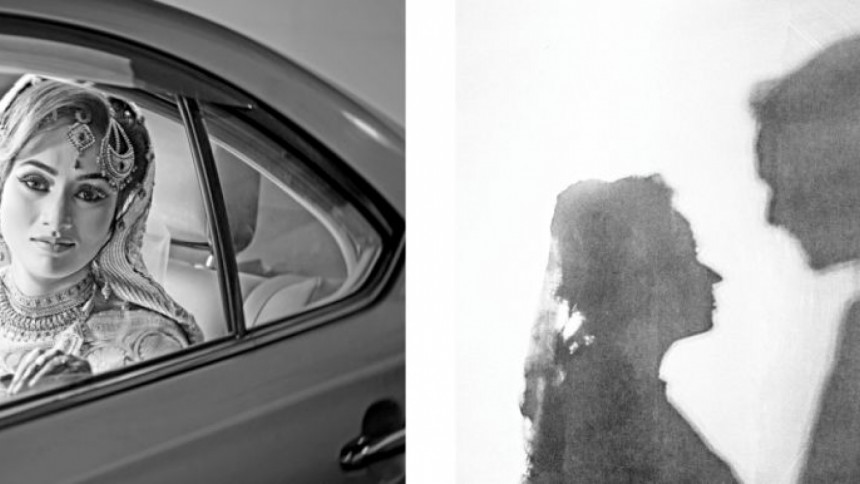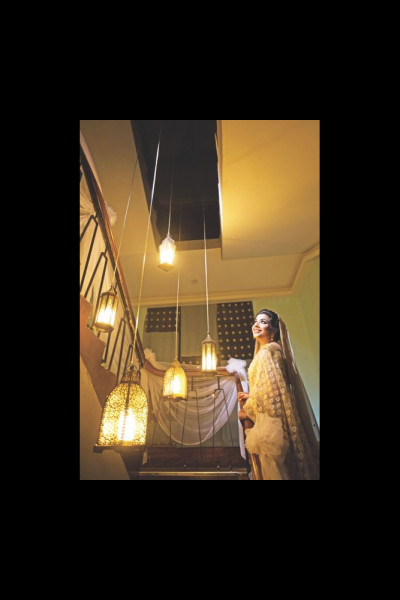 Then came the exciting '80s when enthusiasts would purchase cameras for personal use and would often get requested to take pictures at the weddings of friends and family. The technology for printing colour photos was widely available by then and was immensely popular. Again there was very little variations in style and technique, however the bright colours made all the difference!
Most studios had terrible printing and developing technology that led to extreme contrast and poor image quality.
Then came the '90s when instant cameras radically changed the way people viewed photography. By then wedding photography was a profession in itself, and the technology of film development had improved dramatically.
There was a change in style, as couples would pose properly instead of stealing a few glances uncomfortably. Individual portrait shots were quite popular, as were close headshots. The focus was more varied by then.
The Noughties were revolutionary in more ways than one, with the advent of the digital camera. Films were replaced by memory cards and the quality of pictures improved dramatically.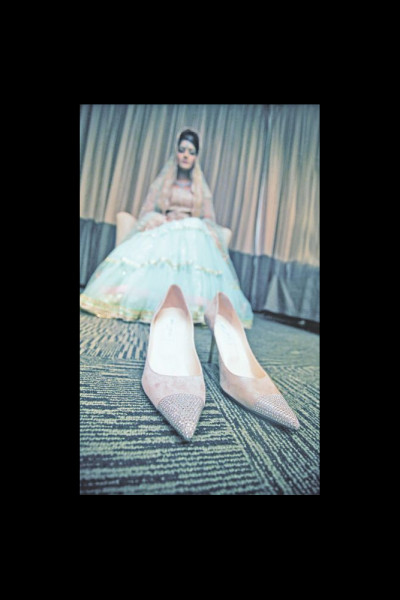 The wedding photography industry in Bangladesh boomed in the past decade vastly, as reminisced by Prito Reza, a leader in modern wedding photography.
Photographers were not given much importance in the beginning, he shares. Most of his clients did not realise that while the food and the décor will be long gone, it's the pictures that will stay.
Reza shares that it was very challenging as clients were not prepared to give proper remuneration. There was very little freedom as clients were not ready to experiment or try something new. But slowly this mindset has changed. People are now more receptive of new, out-of-the-box styles, and are more respectful of this profession, he says. The new generation of photographers think of this time as a very exciting time, when this field has so much of potential.
Jawad Chowdhury, co-owner of Snapshot and a talented, young photographer thinks that the modern technological innovations in this field opens newer avenues for creativity and helps immensely to bring a client's biggest day come to life, long after it's gone. There is more room for creativity as couples are open to newer ideas and styles, he adds.
There is more room for growth in this field, all the aforementioned photographers believe. Photography should be a passion, not just a profession, so dedication and sincerity are essential. Instead of running after money or trying to boost one's portfolio with substandard work, a newcomer should take the time to learn the nuances and hone his skills. He or she must learn to operate under pressure and only then success will be possible, they all agreed.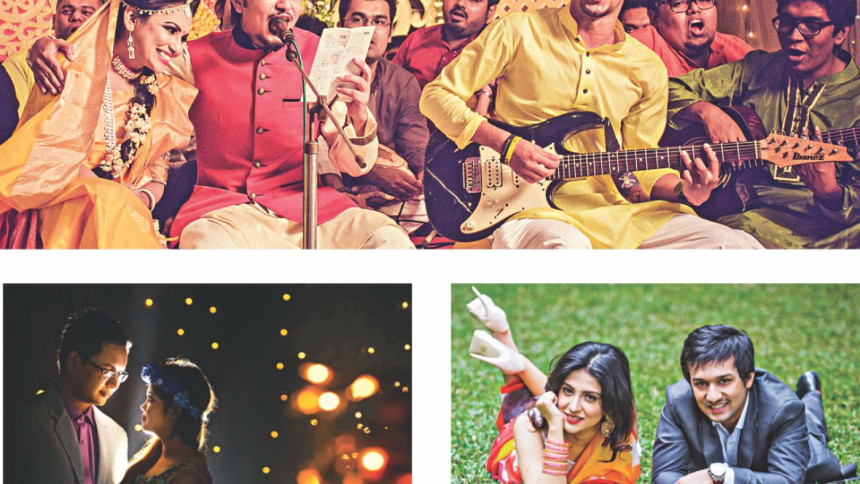 In order to pick the right photographer, one must keep certain factors in mind. According to Barikder, a photographer should be judged by his pictures, so ask for a proper portfolio instead of browsing through his or her Facebook page, which contains an edited collection of best shots.
Reza also stresses on the importance of checking out a prospective photographer's portfolio, as it will give the client the right idea about style, lighting and other factors.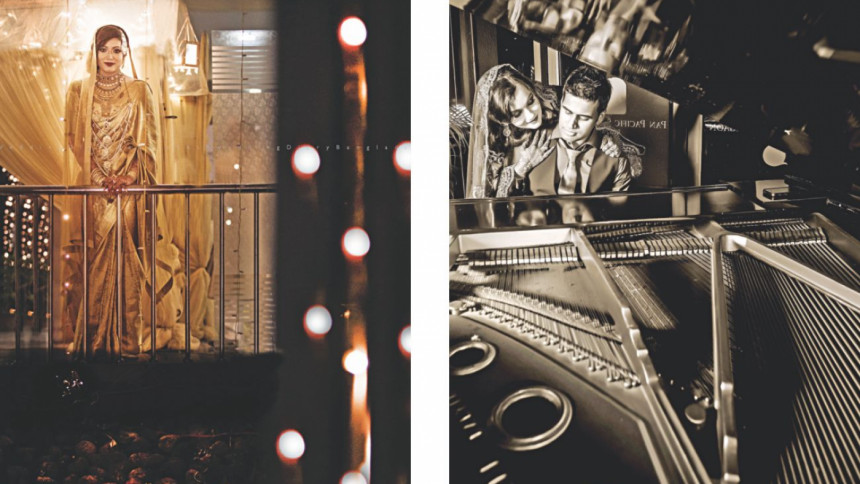 Next, professionalism is key. Both Reza and Chowdhury feel that wedding photography is much more challenging as there is no chance of a reshoot. The right photographer will be timely and efficient. Watch out for a slacker who might show up two hours too late at your event!
Lastly, make sure the style of your photographer matches yours. Be vocal about your wishes and pay attention to his ideas as well.
Your wedding photos should be a reflection of who you are as a couple, not someone else's idea of what you should look like! Only then will you end up with truly unique pictures and not generic ones, says Barikder and Reza.
The writer is a contributor for Lifestyle, The Daily Star.
Photo Courtesy: Prito Reza And Wedding Diary