Silver jubilee special
Tourism in Bangladesh, backpacking is the missing link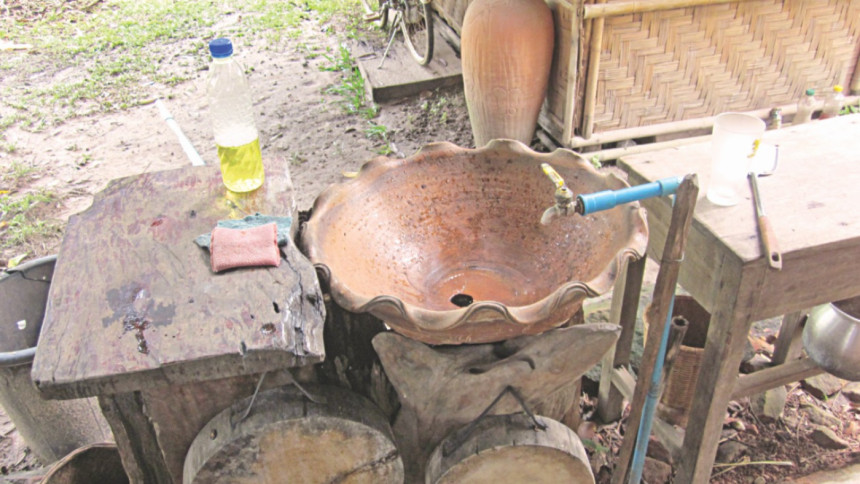 The Isan region of north-eastern Thailand is famous for insects as part of its regional cuisine. According to locals, the tradition of eating deep-fried grasshoppers, crickets, bee larvae or ant eggs stems from when Isan was so poor that usual foodstuffs were out of reach. Relatively less developed, Isan attracts fewer international tourists than elsewhere in Thailand.
The Thai government has been investing in a homestay programme in Isan, which involves training villagers how to host visitors in their homes. Homestays are well sign-posted and villagers are offered a small grant to buy furniture.
Unlike many parts of Thailand, travellers to Isan have culture high on their priority list. As such, in bringing international visitor close to village life, the homestay programme is well-suited. It also ensures tourism benefits enter the economy at a grassroots level.
Backpacking in some form is similarly the key to unlocking the vast tourism potential of Bangladesh. An industry that could stand proudly, behind only garments and foreign remittances as contributor to national income, tourism's lack of development over past decades is likely due to neglect of the backpacker segment. It is often where backpackers tread first that other types of tourists follow.
Ask many a Bangladeshi and they will readily speak of poor roads and transport, the lack of tourist facilities as reasons why more international tourists don't arrive. Backpackers however, don't mind a rough bus ride and they want 'authentic' not 'tourist' facilities.
Backpackers are more willing to try a new destination which, despite decades of efforts, Bangladesh still is; and they are more risk tolerant. While Bangladesh is safe, nobody can deny that over past years there haven't been periods of travel security concern. The backpacker segment is the one likely to bounce back quickly when the political climate again cools, as by tradition it does.
Besides, the backpacker trail is well-established in India and Nepal. To entice backpackers who are already in South Asia over the border must be the easiest way to bring in more tourists.
Another advantage is the levels of investment required to support a backpacker industry are obviously lower than for mid-level tourism. Had Bangladesh focused on backpacking 20 years ago, no doubt a significant tourism industry at all levels would already have emerged.
So what do backpackers want? It goes without saying they don't like bureaucracy. While visa-at-the-border arrangements are good, particularly if available for many nationalities and also at land borders, when entering a country like Thailand or Singapore without any need to pre-plan and free of cost, the Western tourist feels both valued and welcome. Besides, backpackers are on a budget.
Backpackers prefer independent travel. Package tours have their role, but both the Sundarbans and Bandarban are not yet ideal because of the lack of ability to move freely. In the case of the Sundarbans, it might be an idea to make a part of the forest more accessible, so a backpacker can just turn up to be greeted by local rangers or guides ready to move into the forest.
In Bandarban, while security dictates extra arrangements it is unlikely the region can become an international backpacker hotspot, which is a shame since by bringing money into the local economy, tourism itself has the potential to improve security. At the current time, why would any backpacker seek a minority cultural experience in Bandarban when it is much easier to do so in northern Thailand and, coming soon, in Myanmar?
Indeed across the Indian border from Bandarban is Mizoram and attempts to develop tourism there are also interesting. Mizoram differs from Bandarban in being well-developed. Mizoram is the second most literate state in India. The governments of Mizoram and India have visibly invested in infrastructure like roads and electricity in the security-sensitive state. Yet the primary attractions of Mizoram and Bandarban, the scenery and interesting local cultures, are similar.
In Mizoram, where permit requirements for foreigners have been dropped, there is a string of publicly-owned hotels in villages and towns. These hotels are like well-maintained government bungalows in Bangladesh. Being inexpensive, clean and sometimes cosy in design, they tick backpacker preferences. Being publicly funded has allowed hotel investment in less obvious sites like dramatic mountaintops. Moreover, any Indian dignitary wishing to stay at these hotels, which double as visiting bureaucrat accommodation, is not given preference over a tourist. State officials need to book like anybody else. While many of these hotels yet see few international tourists, the infrastructure is well-designed to kick-start a backpacker industry in Mizoram state.
The experience of Isan meanwhile, tells that not all homestays are successful: one issue is language. Not many Isan villagers have English skills, but there are others, like Bunloed's Homestay in the village Ban Kham Pia, that are examples of creating tourism potential from little more than a village setting.
Unlike other homestays, Bunloed's is a yard with double-room cabins made of local materials, wood with thatched roofs. The homestay has five such cabins, each with a small veranda featuring a hammock, and in the centre, an atmospheric open-air shared kitchen. Guests often buy their own produce and cook for themselves.
There are a few factors that help to make Bunloed's a success: its charismatic owner speaks English. While rooms are basic, they are charming, which appeals to Westerners seeking a village ambience and not so much to Thais who, like many middle-class Bangladeshi tourists, prefer more standardised accommodation. Bunloed's also has electricity to run a communal fridge, good bathrooms with Western commodes, and gas cooking facilities.
Backpackers don't only wish to see the big sites. They will quite happily spend a week in any Bangladeshi village. They would be satisfied with clean, family-run accommodation.
Bangladesh would do well to develop a network of tourist-friendly villages across the country. Why not start with 20 villages as a pilot and publish a village homestay book featuring each 'tourist village' in the network with contact details and instructions on how to get there by public transport?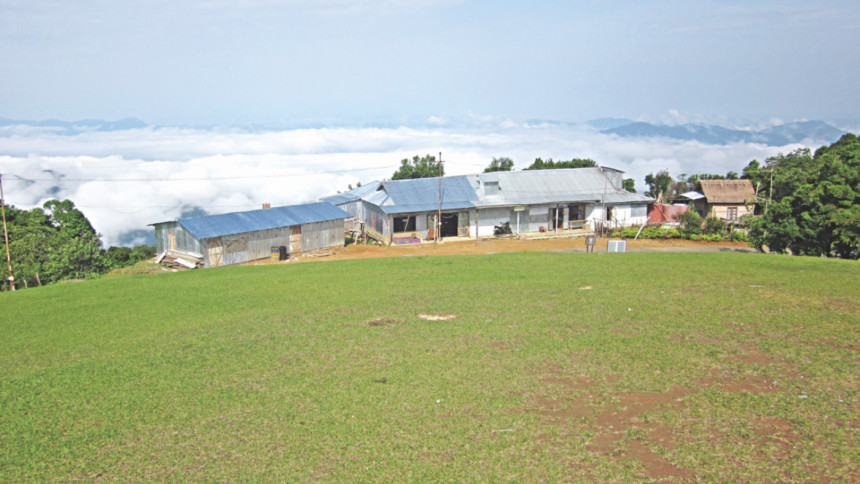 Such villages would not only have homestays, but also bicycle rentals, available village musicians perhaps, traditional industries such as embroidery or weaving, or fishing expeditions that the visitor might observe and participate in. There might be Western-suitable local eateries or, better still, village women trained in how to cook to suit the tastes of international guests. Ideally there would be locals involved who speak English.
It would need to be a committed, well-marketed approach because such a village network would take time to become entrenched in the Western tourist mind. Unlike in Isan, no Bangladeshi village has millions of foreign tourists elsewhere in the country to attract.
In choosing suitable villages, local advantages could be identified, such as the nearly extinct use of fishing otters in Narail and Khulna. In Narail, a very small number of foreigners already venture to witness the curiosity, and at times they stay in quite squalid conditions with local families. Moreover some families have learnt through desperation to view Westerners primarily in terms of potential cash; leading to thoughtless overcharging and less than genuine hospitality. But with a little tourism training they might better understand how to build a longer-term, more sustainable local industry. In addition, inviting international tourists to see the otters can save the dying but ancient otter fishing custom.
Also of note are the minority Mandi and Khasi villages in the hills of Moulvibazar and along the very picturesque Meghalayan border. In these areas visitors can encounter fascinating matrilineal cultures without the added bureaucracy of Bandarban.
Some islands in the Bay of Bengal have great potential due to their stunning beauty, wildlife like deer, and the ever-popular launch journey to get there. Monpura is a good example, with the added advantage of exceptionally friendly locals. But with only the government bungalow, it currently has nowhere very suitable for visitors to stay.
Villages in striking distance of national parks like Lawachara might also be suitable places where international visitors can experience ordinary Bangladeshi rural life. A day trip or two to the national park can easily be spaced between several other days reading a book in a hammock or wandering around a village in leisurely exploration. Similarly, villages inside tea gardens, perhaps in parts of Tangail and Manikganj where there are impressive palaces to visit, among Rajshahi's mango groves or near haors, have potential. What backpackers don't want are 'resorts' that are removed from the local community.
Were authorities to work with villages willing to commit to hosting international backpackers, cultural friction can be minimised through increased awareness, and backpackers can leave Bangladesh with memories of a homestay experience that, if traditional Bangladeshi hospitality is fostered as a focal point of the income generating exercise, might well be the highlight of their Bangladeshi stay. It will certainly have them recommending Bangladesh to friends.
More importantly, regardless of the overall economic benefit at a national level, backpacking offers an indispensible foot-in-the-door to Bangladesh as a tourist destination. It's a focus that's been missing in the development of a national tourism industry.
The writer is an English instructor and feature writer of The Daily Star.