Big business ahead for garments sector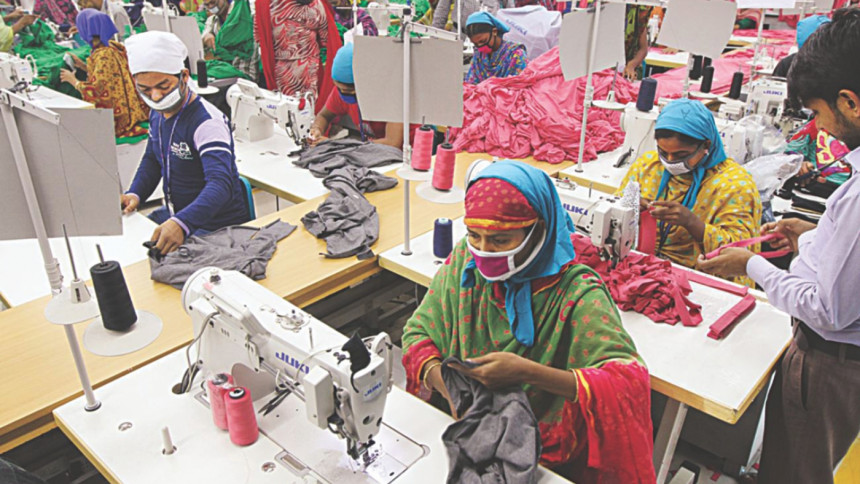 Owing to the political calm and the strong economic rebound in the Western world, prospects for the garments business are better than ever. Since Bangladesh is the second largest garment exporting nation in the world, there are opportunities for growth here too.
Garments' owners predict big business in the near future as China, the largest garments exporter in the world, continues to lose business due to increased costs of production and shortage of skilled workers. Following such a shift in production conditions, Bangladesh's prospects look bright.
The garments export growth over the last three months also indicates increased business in the days to come. Last year, monthly apparel shipments rose by 14.56% year-on-year to USD 2.67 billion in December, by 14.74% to USD 2.22 billion in November, and by 18.40% to USD 1.79 billion, according to the Export Promotion Bureau.
Exports are on the rise due to improved economic situations in major export markets. Another important factor is political stability at home, according to the garment industry insiders. There was only major political unrest in the first few months of 2015, which took its toll on exports, as many international retailers could not visit Bangladesh and exporters had to delay or cancel shipments. We made a good comeback in the second half of 2015. The year ended with an 8.21% growth in RMG exports, reaching a whopping USD 26.60 billion. While woven garments grew by 11.14%, knitwear exports grew by 5.22% last year.
And for the first time, exports to EU crossed the USD 15 billion mark in 2015. While US remains the largest market for our apparel with a 21.27% share of our RMG exports, EU's total share (28 member countries) is a staggering 59.73%. RMG exports to the US in 2015 was worth of USD 5.66 billion, followed by USD 4.36 billion to Germany, USD 3.32 billion to UK, USD 1.73 billion to Spain, USD 1.63 billion to France, USD 1.24 billion to Italy, and USD 974 million to Canada.
Breaking it down, Bangladesh exported USD 12.80 billion worth of knitwear in 2015, of which 70.7% went to the EU. 50% of our woven garments exports were also destined for the EU. But country-wise, US still comes out on top, importing 30.67% of our woven exports.
Important to note is that a few Eastern European countries like Bulgaria, Czech Republic and Malta, are showing promise in terms of imports from Bangladesh. Export to Australia has also grown significantly, by 32.09% last year. The growth of our exports to non-traditional markets is noticeable. In 2009, the share of non-traditional markets was only around 7%. It reached 15.29% in 2015, exporting up to UD 4.07 billion.
This is a significant achievement for such a short amount of time. In fact, exploring non-traditional markets and enhancing exports is of strategic importance for us to ensure the sustainable growth of the industry. Of the new export destinations, Australia, Japan, South Korea, Russia, Brazil, Chile, China, India, Turkey, Mexico and South Africa are among the most promising destinations.
After the twin industrials disasters—Tazreen Fashion and Rana Plaza—and the obstacles they presented, 2015 was a time for recovery. The confidence of garments' owners was boosted by three main factors: shifting of the garments business from China to Bangladesh; the historically low price of cotton; and the restoration of international retailers' confidence in the structural soundness of Bangladeshi garments factories. In fact, the engineers of the two factory inspection agencies Accord and Alliance, found less than 2% of the factories risky. The factory owners have been spending millions of dollars for remediation, as per the suggestions of the inspectors from Accord and Alliance.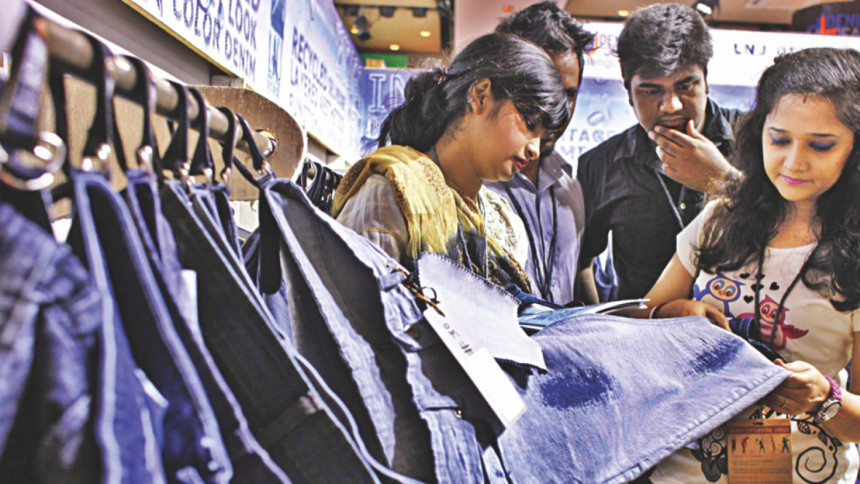 With increasingly more Chinese garments' makers uninterested in the apparels trade, Bangladesh's garments export is on the rise. Bangladesh is poised to become the largest cotton importer this season.
But the garments' owners also have some challenges to overcome: impact of the currency exchange rate; export-friendly exchange rates in competitor nations like China, Turkey and India; high bank interest rates; and lack of low cost financing for remediation. If they hope to achieve the export target of USD 50 billion at the end of 2021, garments exporters must surmount these obstacles.
The writer is senior staff reporter of The Daily Star and writes mainly on business issues.