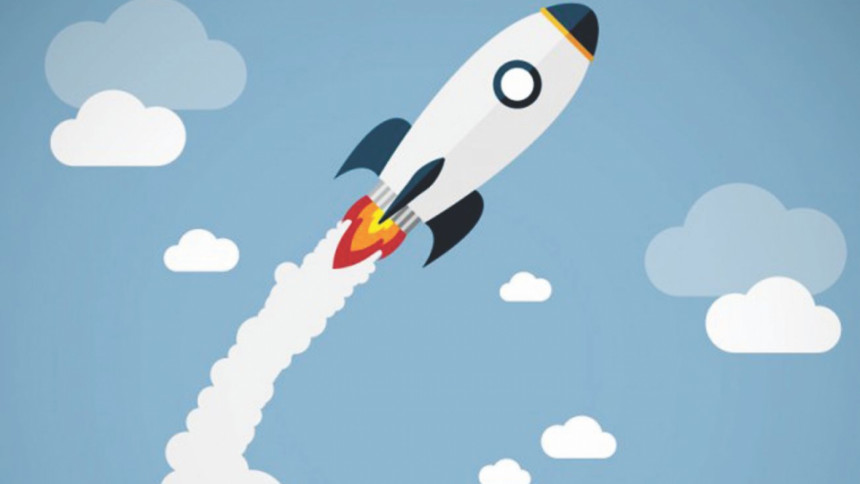 The number of university graduates who are frustrated with the job market and the stagnating situation they find themselves in is increasing with each passing day. A lack of jobs to match the growing number of disciplines and crowded out majors combine with the lackluster quality of education to result in a batch of students who are completely disillusioned with the prospect of a career behind a desk.
Two things can happen at this point to this ever-growing batch of disgruntled graduates: either they take what little their parents can muster up and try their luck abroad while perpetuating the brain-drain severely plaguing the nation, or they take their chances at the lucrative world of start-up businesses. Start-ups are all the rage in a country where the struggle to survive is nearly perfectly balanced with endless opportunities.
Ideas disseminate quickly in a crowded metropolis like Dhaka. If the startup bubble was to thrive anywhere, chances are, it would see itself integrated into the petri dish of talent here. Ranging from the modest food-cart hidden away in the nooks and crannies of Dhanmondi to full-fledged e-commerce sites, the startup scene in Dhaka is expanding at a rate no one could have predicted even two years ago.
The success rate for these startups vary, with reason. Business sense and co-ordination skills cannot be taught, and an incredible amount of trial and error, not to mention hard work, are to be expected from a pioneering startup. There are the naturals, who strike gold on their first attempt, but their runaway success stories are more inspiration material than a guide. Need help? The startup community has found a way to encapsulate newcomers in a friendly, helpful scene where your queries will be answered and problems solved, nurturing and evolving your ideas for the sake of friendly competition. Startups, at least on the surface, seem to be far removed from the apparent cutthroat world of large business.
Minhaz Anwar, founder of BizCube and a prominent figure in the startup scene in Dhaka, agrees that the startup fever in Bangladesh is here to stay. "In many ways we were ahead of the curve when we founded BizCube, Bangladesh's first private Incubator in 2010. But then it caught the imagination of many over last four years. The startup wave is global and it's here too. As one of the early promoters of this I believe we have been able to create the much needed momentum by doing all the right things to help get the ecosystem developed in Dhaka. We have had many startup meetups, competitions and programmes happening in Bangladesh over last two years. Lately we have some startups raising investments as well. Government is also waking up and so is the academia, time to spread the fire and build some solid success stories."
There are a host of organisations dedicated to the nurturing of startup ideas. Groups like Desperately Seeking Entrepreneurs provide platforms where startup businesses can seek advice, present ideas and follow up on the critique, as well as minimising time and effort in looking for professionals and personnel for hire, through a system of referrals. Other than that, organisations like Startup Dhaka, Startup Bangladesh and Startup DU form clusters of connected people, making the networking process seamless. Many of these publish daily to weekly articles on the startup scene online, where they act as huge depositories of information and advice which can be called upon to enhance the chances of setting up a successful startup. Startup related competitions and workshops are abound, with organisations like Lightcastle and small-scale but highly effective competitions such as Startup Cup Bangladesh providing platforms where startups can vie for the attention of investors. It's a sign of the resilience of most startup entrepreneurs in Bangladesh that they take even an elimination as part of the learning process, an excuse to go back to the drawing board and do it better.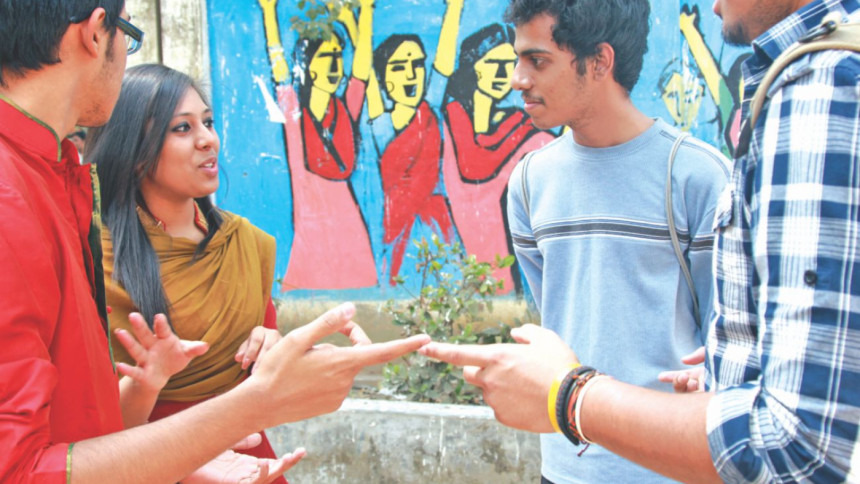 Right now, the problems facing the growth of startups lie in three areas: procuring funds, dealing with the problem of physical business entities, and in registering with the government as a legitimate business.
While startups require little funding in terms of starting capital, in most cases, that amount is too much for the startup innovators to procure on their own. Banks and the financial sector, while offering some support in the form of SME (small and medium enterprise) loans, are not incumbent on startups. There is also a distrust of banks among startup entrepreneurs, many of whom feel the crippling interest and the burden of debt hanging over their heads is not what they would like while taking baby steps with their businesses.
So how else do startup pioneers fund their businesses? Many channel funds from day jobs into their businesses, but as Minhaz says, "You can certainly build a business parallel to a day-job that you are transiting from but unless your one and only love is your startup you are doomed to fail. There is no way you can do the both well at the same time." The other options seem just as precarious, such as selling off family property, taking personal loans from family or friends, or crowd-sourcing. Each path taken has risks associated with them which can come back and wreak havoc at some point in the future, so for all the shine and glitter of the startup business, the risks may outweigh the benefits. This is where the most important tactic in setting up a startup business comes into play: bootstrapping, minimising costs by seeking favours, utilising personal contacts, and eliminating excess organisational clutter.
Where does foreign investment stand when it comes to startups? Bijon Ahmed, founder of Lightcastle, says the more mainstream businesses in the manufacturing sector get most of the attention. "Tech based startups get the largest share of foreign investment, since these startups are the easiest to scale up quickly. Any scaleable industry will get attention, and Bangladesh is following in the path of India when it comes to tech startups, such as app developers, business solution providers and businesses which try to solve some social issue or the other."
One way to minimise costs, favoured by the largely risk-averse part of the startup crowd, is to base the business online. With the elimination of office rent, bills to be paid, and support staff, the online business model offers a brilliant, seamless alternative to a physical business entity. Social media has evolved from its early days of being simple networking tools to its present state, where sites such as Facebook and Youtube can be considered a breeding ground for basic businesses. The early days of startups in Bangladesh were almost entirely based on social media, and the interest generated in this sector since then is overwhelming; people are now selling everything from clothing items to formalin-free fish and mangoes through Facebook. The emergence of social media also helps startups decentralise, allowing business pioneers to operate outside of Dhaka while minimising costs, as evidenced by the popularity of computer and gaming hardware distributor PC World Rajshahi, which has gained a significant group of followers all over the country through social media.
E-commerce platforms are definitely on the rise, but many identify the restrictions placed on online purchases and transactions by Bangladesh Bank, notably the ban on Paypal transactions, to be a major obstacle. Bijon Ahmed doesn't consider it to be a major issue, however: "Other Asian countries like Japan and Indonesia largely employ a cash-on-delivery system and they are doing quite well, so there's no reason why startups in Bangladesh can't make it work. Rakuten, lauded as Japan's Amazon, is thriving on a 50 percent cash on delivery system and like them, we can easily adapt to whatever restrictions are in place."
The startup trend has its merits. A whole generation engaged in blazing a path for themselves, leading instead of being led, will hopefully create a smarter business environment in the future. The great economies of the West were built on individual success and perseverance, but it led down a path of blind capital, shadow economies and entire populations desperate to make it big. How that plays out in a small and overpopulated country like Bangladesh, and what the future holds in store, should be a cause for concern. The remedy would be smart business choices which weigh in the human factor, so that a sustainable approach to capital ensures money is not the highest priority for the startup industry, rather, learning and experience gathering. Baby steps and a wary attitude can bring all of the good things together and filter out the bad blood that comes with competitive businesses.
The writer is Sub-editor, Shift, The Daily Star.