Acing the admission test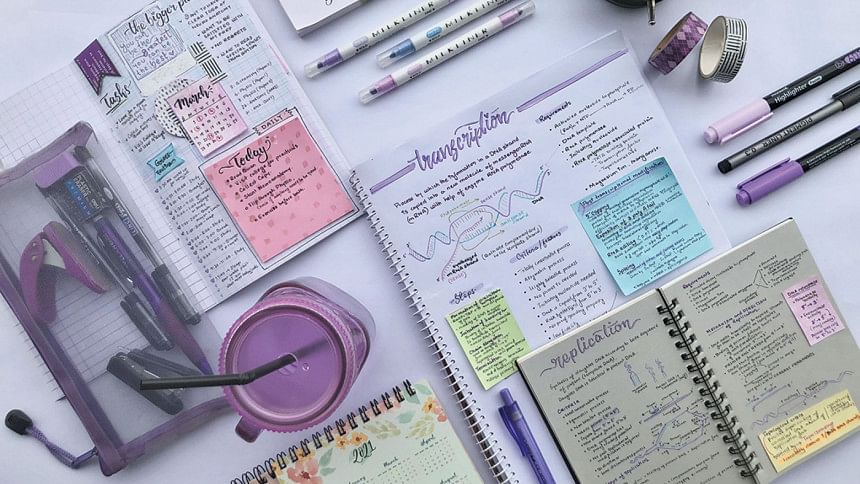 With admission tests of different public and private universities approaching and coaching centres being closed, candidates may be in a dilemma about their preparation strategies. The last few weeks before an admission test can be tiring. Here is a list of tips to ensure that you are on the right track.
CREATE PRACTICAL PLANS
In the final week before the test, allocate specific days for each subject. "For medical aspirants, a good revision plan would be spending two days for Biology and Chemistry individually, and one day for Physics. Use an extra day to go through the recurring topics in each subject," shared Shaimul Reza, a final year student of Dhaka Medical College.
BUET's admission test focuses more on conceptual knowledge. "Aspirants can prepare by practicing Biology questions from past papers," shared Shahriar Islam, a tutor and final year Civil Engineering student of BUET. 
USE SHORT NOTES
Make a detailed revision plan and stick to it. "I am trying to pay attention to keywords from study materials. So, my answers have become concise and structured," shared MusharratAbirZahin. "Using short notes, chapter maps and sticky notes is another effective method. You can easily go through your notes a week before the exam," shared MaimunaAlam, an English major at BRAC University.
SET GOALS
"Self-motivation is necessary during this period. Set goals and rewards for yourself," shared LubabaMehzabeen, a tutor and an Economics student at University of Dhaka (DU). DU's D unit aspirants can expect questions that test their basic abilities in Bangla, English and General Knowledge. These questions generally focus on their grammar and comprehension skills and awareness of recent issues.
PRACTICE PAST PAPERS
"Practicing past papers is one of the most significant study tips for admission tests. Analysing question patterns make it easier for me to decide which topics to focus on," shared Nahid Hassan, another admission candidate. Students who are aiming for multiple universities can easily track their progress by solving these question banks.
STAY CALM
Maintain a proper sleep schedule, eat healthy, and take breaks every now and then. "Don't compare yourself with others. Prepare in your own way," shared DrMahid Hossain, Director of SiLiCON Education, a coaching centre for admission candidates.
The author is a freelance journalist who likes reading, planning, and scribbling. Write to her at [email protected].