Bringing Art to Life -
Thinking outside the (white) box
Pristine, paper white walls. Monorail lightings fixed on the ceiling. And reverent silence. 
These traditional markers of white cubes - the galleries that are ideally considered the de facto platform for presenting art - make experiencing art no less than a quasi-religious journey.
Sure, we need art galleries as they help build an ecosystem of sorts among the art connoisseurs, critics and most importantly, artists - both young and reputed. 
For artists, commercial galleries are considered to be the ultimate destination to prove their ability to stand or fall by selling the art work they exhibit there. But galleries also, very often, dictate who get to exhibit their work and who do not. 
"In most cases, art galleries prefer name over quality," says Amirul Rajiv, an independent curator at International Art Biennale Cox's Bazar, and Dhaka Graam, an open space art collective. "For young artists, it is very difficult to find a gallery that will readily represent and patronise their works. The key to being selected by these galleries is to prove that you have the ability to attract investors through your artwork."  
It's no secret that most art galleries are profit-oriented and, in many cases, the galleries charge a high commission on each artwork sold, asserts Shubho Saha, co-founder and trustee of the art collective, Back ART. "In Bangladesh we don't have readily available government funds for art, so artists mostly depend on the sale of artworks and private fund. Even though galleries claim that they want to work with up-and-coming artists, they cannot really promote young artists all the time as most investors prefer to buy the works of established artists. Art galleries barely participate in public interactive art projects, because it is not always profitable."
In fact, each art gallery follows a certain set of rules and selection process to decide whether they want to rent out gallery space or organise the whole exhibition themselves. 
Once the portfolio is submitted, galleries often spend months deciding whether they would be willing to exhibit an inexperienced artist's work. "In fact, it goes through careful scrutiny - a board of experienced artists and the management of the gallery decide whether the artworks are viable for an exhibition in our gallery," says Rajiv.
Ideally, art galleries should be popping up everywhere, in every locality of the capital city. However, in reality, we have a limited number of galleries throughout Dhaka. And even then, in most cases, these leave art enthusiasts with the impression of visiting a fancy, upmarket place where everyone is not welcome. 
The question that begs asking is: Do these galleries provide an inclusive experience for people of every social class? More simply put: Who decides who can access art? 
The answer to the first question is a no, believes Tanzim Wahab, Chief Curator of Visual Arts Programme of the Bengal Foundation. Not only artists but many visitors also get this exclusive, non-accessible vibe when they visit these white cubes, he adds. 
"If we look closely at the areas where most art galleries are located, we will find that their placement is deeply political," he says. "Unfortunately, art does not go beyond unsavoury commercialism. Gallery owners set their establishments in elite localities so that they can attract a privileged group of people, so that the maximum number of paintings can be sold. There are many localities, Old Dhaka and Mirpur, for example, which do not even have an art gallery."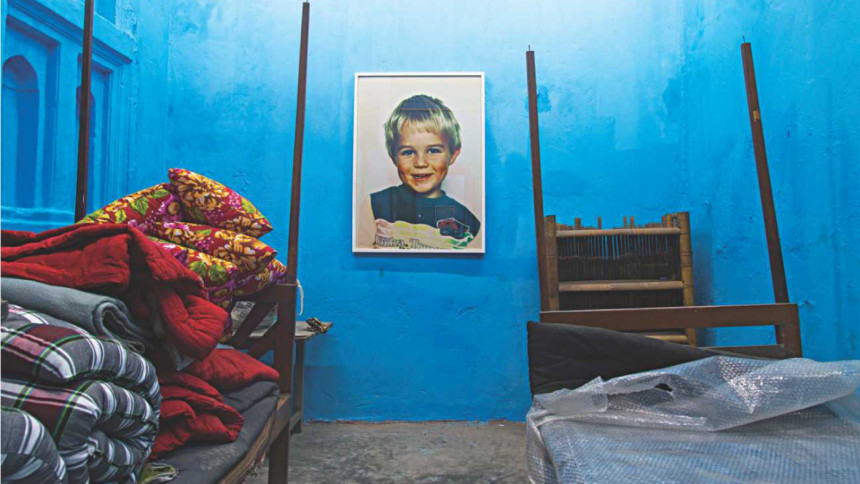 It is not people's lack of understanding of art hanging on the walls that make many of them stumble through these galleries, asserts Shehzad Chowdhury, an artist and independent curator. "But it's the environment inside the gallery, created by a select group that makes art galleries a sacred and exclusive luxury to many. And by taking art out of the gallery through the use of alternative spaces, we are basically stepping into a form of populism and reaching out to a wider population," he says.
In the past few years, an increasing number of artists have sought alternative exhibition spaces outside the white cube, opting for mobile galleries instead, where the public can stumble upon an exhibition at a local café or an abandoned space in their neighbourhood. Instead of people pushing through the glass doors of a fancy art gallery, art seems to appear at the public's doorsteps through these pop-up exhibitions. 
"Chhobir Haat was one of the first platforms in Bangladesh to believe in the exchange of ideas in the freedom of a public sphere," says Shehzad. "An artist-run enterprise, Chhobir Haat provided us with the idea of using art to bring commoners to an alternative public space."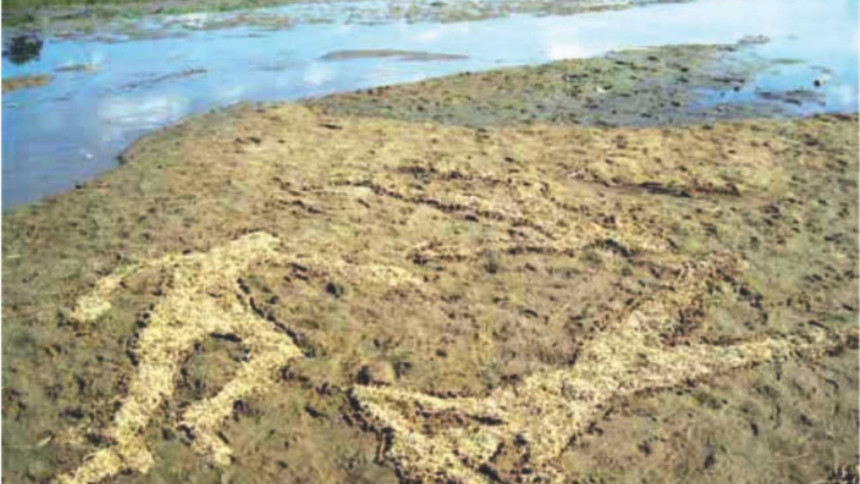 These public art spaces engage the audience, challenge the artist and re-invent the traditional terms and conventions under which art is produced, promoted and received. What makes these spaces more intriguing is the one-on-one interaction between the artist and the viewers. Many independent art collectives like Back ART, Jog Art and Britto have given our art scene some of the most progressive artwork made in recent times while hosting their own unique exhibits.
This year Back ART, an incredibly active young artists' groups and artist-run institution, organised the country's first performance-based international live art exhibition called the "Dhaka Live Art Biennale" (DLAB). Both national and international participating artists participated here, using different media at four venues, namely the Faculty of Fine Art, Chhobir Haat, Curzon Hall and the swimming pool of the University of Dhaka. For example, on the opening day, Preema Nazia Andalib presented her performance art titled 'Unborn Fetus' that focussed on intimate body actions and feminism, at the swimming pool. In this experimental work, by holding bloodied doll, representing an unborn fetus, she highlighted the sufferings of girls who become pregnant in their adolescence. 
In 2015, the otherwise abandoned and unused Cox's Bazaar Institute and Public Library, which is under construction, came to life when it served as a platform for young artists to demonstrate their artistic ability at the International Art Biennale Cox's Bazaar.
Since its inception, Jog Alternative Art Space, a platform for young artistes of Chittagong has been putting up site specific art exhibitions titled Cheragi Show at Cheragipahar, one of the busiest streets of the city.
Zihan Karim, the founder of Jog Art, and an artist in his own right, has been aiming to promote dialogue and experimentation with a diverse range of visual media without any commercial intent. "Take my project A Simple Death as an example that forces my viewers to acknowledge that art is far beyond the realms of forms and mediums," he says.
"I used to interact with a day labourer who would sleep on a footpath near the Cheragi Pahar at night. With his permission, I would paint him while he slept," he continues. To his surprise, one day he heard that the man had died. He was shocked upon realising that no one in the neighbourhood really cared about his death. So he decided to bring this poor man's death to people's notice, and that's when he planned to hold a public exhibition that would project the video of the worker's sleeping body on the streets. Zihan's performance evoked mixed reactions. "While some walked right past it without paying attention, some were visibly moved by the scene. If this was shown inside a gallery, such public attachment and engagement would not have been visible."  
 Taking art out of the gallery by using alternative spaces is not only helping under-the-radar artists launch their work, it is providing the world with an entirely new approach to accessing art.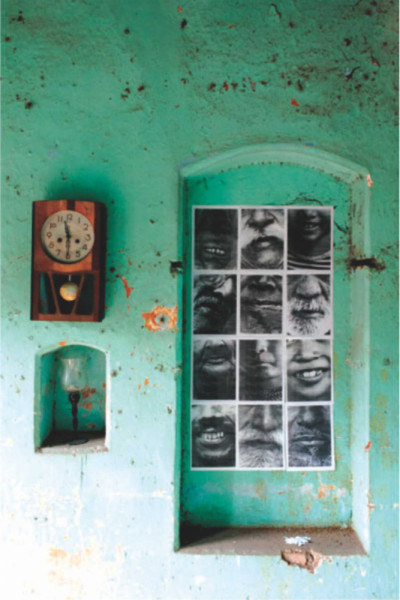 "Chobi Mela, for example was a good way of exploring a city, as you can see areas that you wouldn't normally visit, and also a great way to get everyone involved in art," Tanzim comments. "People visiting art projects that were exhibited in places like Northbrook Hall and Beauty Boarding could not help but notice the details in the atmosphere, and got the chance to link the artwork to the ambience."
With the advent of technology, digital space is another interesting platform for artists. 
"It is hard to think that artists are able to work and make a living without having to depend on the generosity of wealthy patrons and sponsors. Social media sites like Instagram, Facebook, YouTube and Tumblr does exactly that - it nullifies the mediators," says Shehzad. Today artists can actually use Instagram, for example, as their own virtual art gallery, playing both dealer and curator, while their followers become critics and collectors or just spectators, he adds. 
Every image the artist posts on digital media can be instantly seen by a larger group of people, and it can be reposted and circulated even further - something that gets the conversation and criticism of art going, says Shehzad. "But at the same time, I believe that certain works of art, like paintings and installations, need to be felt beyond the shiny surface of our HD monitor screens. The textures and colours of these art works need to be felt physically, which the digital space fails to provide."
As Shehzad points out, the editorial and curatorial role is critical if such spaces are to evolve to succeed in supporting artists. The focus of these spaces is to decentralise and democratise art, and with the help of curators, one can select an imaginative alternative space and put together an impressive show.
These shows welcome flexibility to new and experimental art, and give artists a breathing space in the otherwise stifling and rigid commercial art world. Most importantly, they reinforce the fact that rather than being a privilege for a particular class, art must be a right that everyone can 

enjoy. 
Because that is what brings life to art.