spotlight
Is anyone safe at the hands of a mad mob?
Recounting the stories of mob beatings: why they happen, when they happen and how can they be stopped
Md Shajib Mian, an 18-year-old youngster, is one of the many destitute youths of Kamlapur railway station who can be seen peddling water bottles, cigarettes, newspapers and sometimes carrying heavy luggage of the passengers on his short, lean body and dirt-covered hair. When I was first introduced to him and asked him how he was doing, he smiled at me and said, "I am fine." Shajib was excited and happy because he was hoping that he would earn a lot during the upcoming Eid rush. However, behind his smiling and innocent face lives a traumatised person who might never be cured of the trauma he had to go through just a year ago.  
Shajib used to live with his mother and a younger sister at a slum near Savar bus terminal. He used to work as a porter at the kitchen market adjacent to the bus terminal to support his family. It was during Ramadan last year when Shajib was unloading a vegetable van—carrying crates of vegetables to the shops located inside the market. He, like everyone else in the market, was in a bit of rush as he wanted to return home early to have iftar with his family members. While lifting a crate, he suddenly heard a noise. Some people outside the market were shouting, "Thief, catch him, beat him" and some people were running desperately to and fro.
In a split second, Shajib was pushed by someone, fell on the ground and found himself at the centre of a murderous mob. "They were punching me, hitting me hard repeatedly with sticks and suddenly I felt that some of them were trying to pluck my eyes out. At that moment, I was not defending myself at all as I went completely numb out of fear. With all my strength I tried to cover my eyes and save them," recounts Shajib.
Luckily he was recognised by the shop owner for whom he was carrying the vegetable crate and he took the initiative to stop the mob and Shajib was saved. He was unable to work for more than five months, not just due to his physical injuries but also, the psychological shock. "When I went to work after recovering from my injuries, I found that I could not cope with the environment anymore. I used to always think that I might be killed by the crowd anytime. Ultimately, I convinced my mother to shift to Kamlapur slum. Still, I wake up at night with a headache and a dry throat and the feeling that I am being killed by the mob," tells Shajib.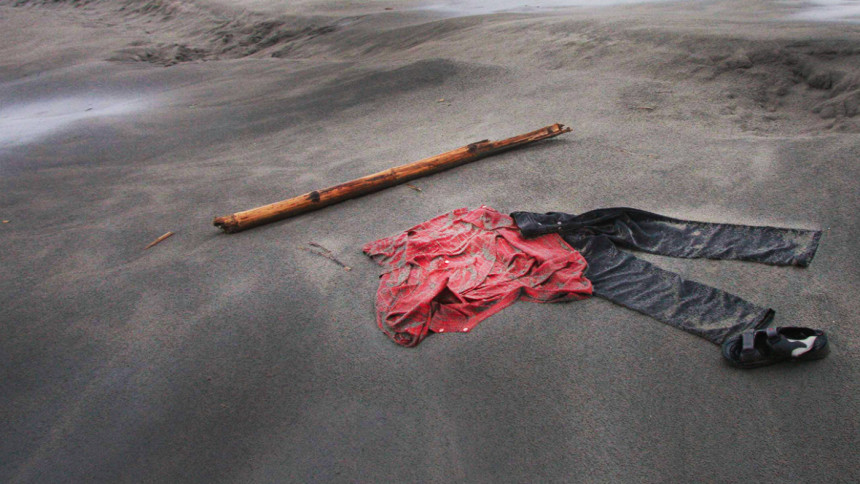 There is no doubt that Shajib suffered irreparable physical and psychological injury, however, he is one of the lucky few who survived such a violent, uncontrolled mob beating.
According to Ain O Salish Kendra, at least 573 people have been killed by lynch mobs across the country since 2013. The frequency and casualty of these incidents tend to be more in urban, densely populated areas. Among the 573 fatalities, 237 of them were killed in Dhaka, 141 in Chittagong, and 72 in Khulna and adjacent districts. Although there is only data on mob lynching for the last six years, it is not at all a recent trend.
Two incidents of mob lynching rocked the entire nation in 2011. On July 17, 2011, six students were flogged to death by a mob of several hundreds of villagers of Bordeshi village in Aminbazar on the outskirts of Dhaka. It was on the night of Shab-e-Barat when those students, after offering the night prayer, went to visit the city outskirts. Little did they know that they had unknowingly entered into an area occupied by illegal sand miners who were wary of robbers and extortionists. They thought the students had come to rob or extort them and shouted for help. The villagers who were still awake after the night prayer along with sand miners and their labourers, quickly rushed to the spot and killed the innocent students.
Just 10 days later, on July 27, a minor boy named Shamsuddin Milon, aged 17 at that time, was handed over to an angry mob by the police. The law enforcers allegedly incited the mob by saying that Milon was a robber and allowed the mob to drag him out of the police van and bludgeon him to death in front of them. While many of the mob were beating Milon, some of them were seen recording the entire incident. The gruesome video can still be found on social media where members of the mob can be heard saying, "Kill him. Police said he is a robber. Drag him out of the car. Police told us to beat him…"
This year, the frequency and intensity of mob lynching has surpassed that of previous years. In 2018, 39 people were killed by lynch mobs nationwide whereas this year, 43 people have been killed within the last seven months alone.
Rumours of child abductors seeking severed heads for the construction of Padma Bridge spread like wildfire in social media which has led to the shocking, tragic deaths of many suspected to be child abductors. A mother visiting a school to enquire about admission for her child, a physically challenged father picking his daughter from school, a mentally handicapped beggar, pedestrians looking for certain addresses, are among the recent victims of mob beatings.
Rajib Nandy, an assistant professor at the department of communication and journalism of the University of Chittagong conducted an independent research titled, "Mob Lynching in Bangladesh-India: The Context of Communication Disorder and Culture of Fear", where he focused on trends in these horrific incidents.
"Some data showed that incidents of mob lynching are more frequent in urban areas, however, mob lynching is common in rural and remote areas too. Particularly in the char areas, people often flog people to death on suspicion of robbery and theft. Whereas in India, mob lynching has taken a communal turn recently with the rise of cow vigilantism, in Bangladesh it indicates the helplessness of the mass people. In Bangladesh, there are several instances where people have handed over the victims of mob beating to the law enforcement agencies which indicate people's trust in them. These same people take collective decision of killing someone all of a sudden when they lose faith in the legal system and efficacy of the law enforcement agencies," he says.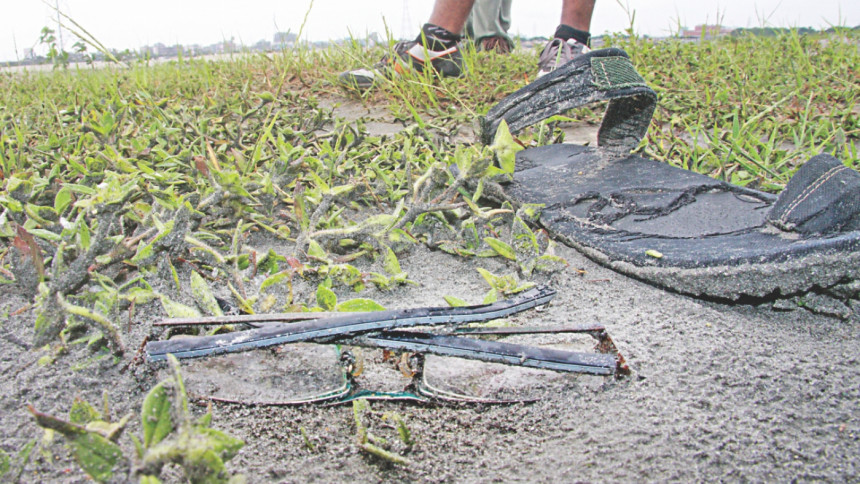 Md Omar Faruk, associate professor of the department of criminology and police science at Mawlana Bhashani Science and Technology University, has been researching the psychological aspect of mob justice for more than a decade. He, too, says that the constant fear of vulnerability resulting from the absence of social justice can turn a group of people into an agitated, murderous mob. "If we look at the trends of mob justice, we notice that most of these incidents happen in newly developed urban areas and also in impoverished, difficult to reach areas. The reason behind this is, in such poorly planned urban environments, people from heterogenous socio-economic backgrounds suddenly start to live together creating a sense of insecurity and mistrust. On the other hand, in remote, impoverished areas, people don't have access to the judicial system. When corruption and procrastination in the judicial and law enforcement agencies add to this existing tension, people start to take the law into their hands," he says.
These arguments are substantiated by the fact that in the last 11 years none of the incidents of mob killing have been properly investigated and tried. For instance, there is still no mentionable progress in the investigation of the killing of six students in Aminbazar. On March 9 this year, police submitted a charge sheet of Milon's murder before the court where the names of the police officials who handed Milon over to the angry mob and incited the mob have been mysteriously omitted. Milon's mother Kohinur Begum, the plaintiff of the case, did not know anything about the charge sheet when it was submitted. Star Weekend contacted additional special superintendent of police, Jamal Uddin, to know why the names of the cops, who where initially suspended and whose involvement in the killing primarily proved, were ultimately deleted from the charge sheet. However, the superintendent's daughter informed us that he has gone out of the country to perform hajj earlier this month. 
In fact, none of the cases of mob lynching have been tried successfully in the recent past.
S M Mahfuzul Haque Nuruzzaman, BPM (Bar), PPM, former deputy inspector general of the police, Dhaka range says, "We cannot deny that a sense of mistrust and confusion has developed among mass people about the law enforcement agencies which is why people, particularly, those who are uneducated and unaware of our legal provisions, prefer to take the law into their hands and commit crimes such as mob beatings. However, besides some malpractices within the force, organised propaganda campaigns of miscreants, who want to destabilise the country, is also responsible for this crisis. Police must fight this ill-intentioned campaign with more organised awareness raising campaigns in public places through which they will ensure that people have barrier-free access to the police service and the perpetrators will be tried fairly."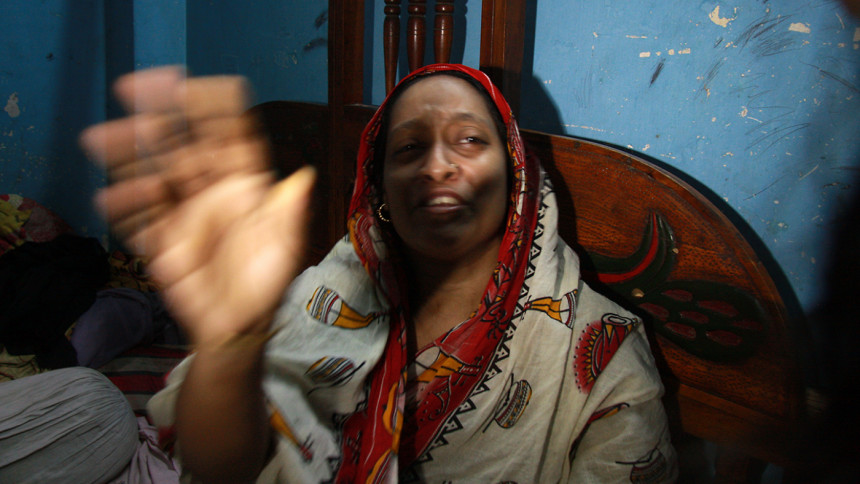 "When hundreds of people collectively decide to kill some people, they become a violent, uncontrollable force who are difficult to be tackled even by the patrol teams of police. So, the most effective way to eliminate such crime is to prevent it by raising public awareness and enhancing public access to the police force," he adds.
The recent killing of a mother named Taslima Begum Renu, who was killed in Badda by a mob when she went to a school for her child's admission, is one of the few incidents, where some of the individuals involved in the killing have already been arrested by the police. However, the question remains, if our legal system is strong enough to ensure justice in such a case where perpetrators are among the masses—too many in number and difficult to identify.
Barrister Jyotirmoy Barua, an advocate of the Supreme Court of Bangladesh, says, "Our penal code is strong enough to ensure justice for any kind of homicide. Unfortunately, our law enforcement agencies seem reluctant to take the initiative to investigate these cases properly to help the judicial process. As a result, most of these cases have never surfaced again. However, it is a positive improvement that several perpetrators of the Renu murder have already been arrested thanks to CCTV and video footage. But we need to remember that justice does not always mean the death penalty. Its aim is to rectify people's behaviour and also to rehabilitate the convict into the society after serving his/her sentence. By implementing such corrective way of serving punishment, we can positively rectify people's behaviour and prevent such crimes effectively."
Md Shajib Mian, who survived a mob beating in Savar, studied up to grade six. In his leisure time, he reads unsold newspapers. In this way, he has already learned that many people were not lucky like him and had to die a gruesome death at the hands of brutal mobs. He doesn't leave the railway station at all in fear of facing an angry mob. Previous and current trends prove that if preventive steps are not taken immediately, we shall lose many innocent lives in the near future and our communities will be engulfed in a culture of fear, mistrust and vengeance.
The writer can be contacted at shahnawaz.khan@thedailystar.net