Begum: How One Magazine Began a Revolution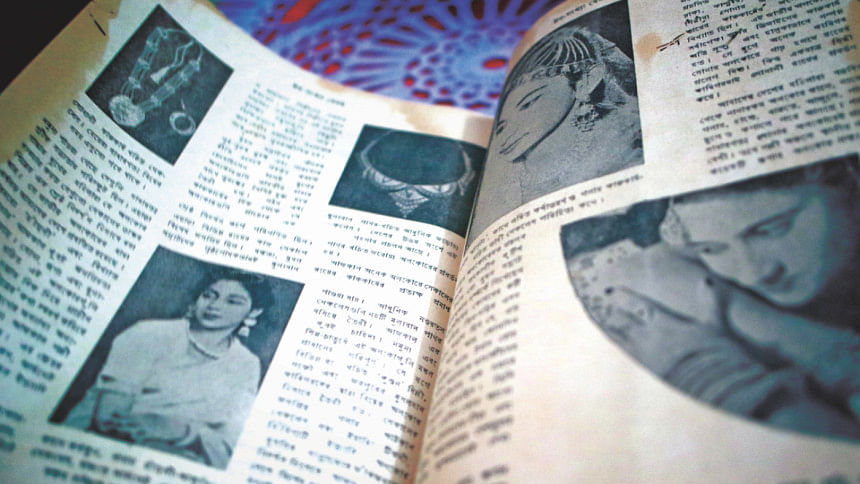 "Whenever we talk about women claiming their rightful place in society and state, we can't avoid the question of their educational backwardness. It is often said that uneducated women will never be able to claim their right to the state. However, the state itself is at the root of the present lack of education and backwardness of Muslim women. Leave alone the villages. In how many cities women can move about freely and educate themselves?" 
— an excerpt from Begum Magazine, published on 28 March, 1948, written by Rebeka Sultana Chowdhury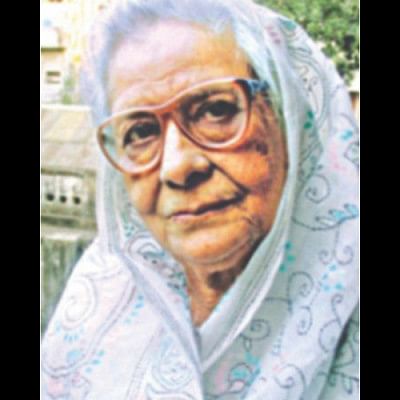 "My father had subscribed to Begum Magazine when I was a little girl. He used to love the fact that the editor and I had the same name," says Nurjahan Khan, my grandmother, an avid reader of Begum magazine. "It was the first time we had something of our own to read, us women. I loved the stories, the recipes, and the fashion pieces. Most of all, I learned how much we matter from that magazine," she continues. My grandmother went on to raise the first feminist my life- my mother. And I would like to believe, this magazine had a lot to do with it. 
I consider myself a feminist. And so do a lot of girls. Sure, we are fighting the good fight, and sure we are trying our hardest to bring change in society; what many of us missed out on was the history of feminism here in our country. How it came about, who were the fighters, like us, in those days, and most of all, how much one magazine contributed to the empowerment of women in our country. Begum Magazine, had turned the tides in our society at a time where such a thing as women empowerment was little heard of. Way ahead of its time, this magazine was where it had all begun. Women writers, women editors, women workers, women fighters emerged- all through the inspiration of the words found in this magazine.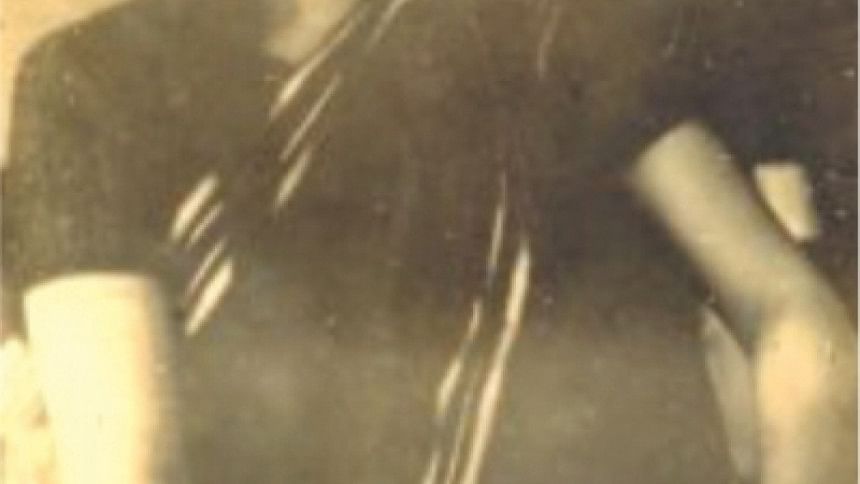 The Bengali weekly magazine, Begum, was first published in Kolkata on July 20, 1947, when India was ready to attain freedom from the British colonial rule. Many Hindu women, at the time, were involved in the struggle for freedom, where Muslim women were kept behind doors. But even at a time like that there were some Muslim women who were pioneering the feminist movement, like Begum Rokeya Sakhawat Hossain, who consistently wrote about women's education and worked tirelessly for it.
Begum provided an outlet for women writers, mainly Muslim women, who had very little opportunity at the time. The first editor of the magazine was Begum Sufia Kamal, while the founder was Mohammad Nasiruddin. Subsequently, the journal was edited by Nurjahan Begum, daughter of Mohammad Nasiruddin, Editor of Saogat magazine.
Saogat, also called Saugat, (meaning Presentation) was a leading Bengali literary journal, first published in Kolkata in 1918.
It mostly covered the work of Bengali Muslim authors, including the works of rebel poet Kazi Nazrul Islam, and supported the involvement of Bengali Muslim women in literary activities. To prove the support further, Saogat had started publishing a magazine for women under the same banner. "But then later, he discussed the matter further with Sufia Kamal, and decided to start a whole new magazine, with a new name, just for women," says Dil Monowara Monu, a writer of Begum magazine who had worked with them for around 25 years. "Nurjahan Begum, who was later appointed the editor of Begum magazine, and her father Mohammad Nasiruddin can be both considered pioneers for editors and journalists in Bangladesh. Mohammad Nasiruddin was a man way ahead of his time. He taught Nurjhan Begum everything she needed to know to become the ideal editor, like he was himself. He did not care that there were hardly any opportunities for women in the field. He and Nurjahan both created that opportunity," she says.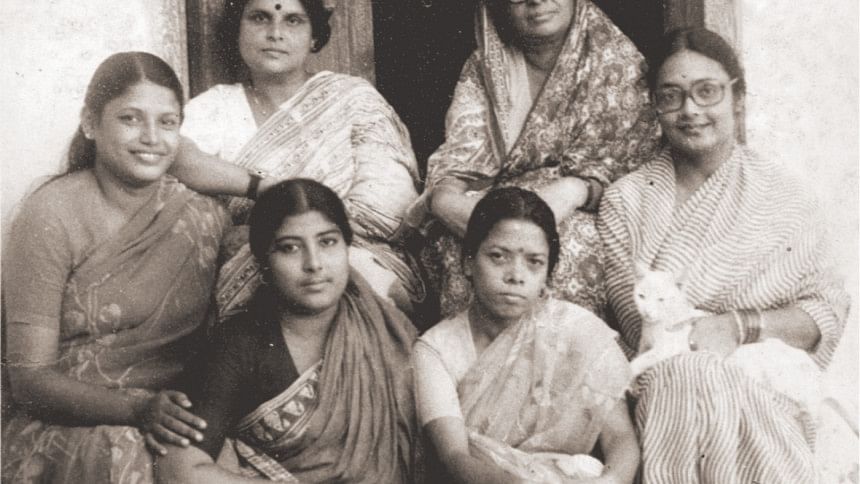 The first issue of Begum had a print run of 500 copies; each copy was priced at 4 annas or a quarter of an Indian rupee. The cover of the first issue carried a photograph of Begum Rokeya Sakhawat Hossain. Among those who wrote for the journal during its first decade were Razia Khatun, Shamsunnahar Mahmud, Selina Panni and Protibha Ganguly. Begum started printing photographs of women writers from 1948.
In 1954, Mohammad Nasiruddin opened the Begum Club at the office of the journal to provide a forum for women, especially women writers, to discuss different literary issues. The forum's first president was Shamsunnahar Mahmud, and the secretary was Nurjahan Begum. At the beginning, the writers would meet once a month, and later once a year. It was active until 1970. 
Begum Magazine has been playing a vital role for more than half a century in promoting the cause of women and providing a platform for their literary activities.
"The response to Begum was paramount! Not only were women from across the city writing letters and giving feedback on the different topics and articles published in the magazine, but many girls from the villages were regular readers," says Dil Monowara Monu. "We had a letter from 5 girls who had subscribed to one magazine. They would all collect money to buy it, and they would take turns reading it," she says with a smile.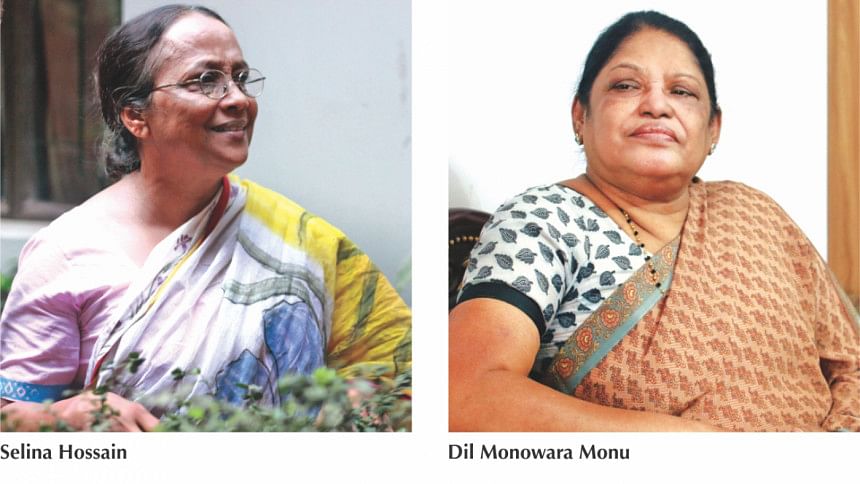 Dil Monowara's journey as a writer in Begum began with Nurjahan's goodness of her heart. "Nurjahan apa is one of the kindest people I know. Even after all these years, I would still have the same thing to say. She knew my father and my family, and also knew how much I enjoyed writing. After my father passed away, she came to me saying she knows how heartbroken I am, but she can help me by giving me some work to do. Thus, began my journey with this wonderful woman," she says. "I learned from her that to be a good editor, to be a good journalist, you have to be a good human being. And her thoughts of how to be a good human reflected well in her magazine."
During the 60's, author Selina Hossain was involved with Begum Magazine as well. "At that time, copies of Begum were found in every household," she says. "There were articles on how one can make sewing, cooking, and childcare their careers. These articles inspired girls to come out of their homes and start earning using their honed skills." Selina Hossain would wait for the Eid issue every year. "In the Eid issue, I would have my writings published. And back then, having a writing published along with a photograph of the writer meant a lot. It inspired us to write more."
While Nurjahan's contributions to our society and the empowerment of women aremore than just commendable, one cannot forget her father and her husband – the two men who had the greatest influence on her life and success in her career. Her father was the one to lead her down the path of journalism. Her husband, Rokonuzzaman Khan, who she married initially against  her father's will later became a renowned journalist himself. Popularly known and remembered as "Dadabhai", Khan had worked for Saogat, and was later editor of the literature and feature pages of the daily Ittefaq as well as of "Kochikanchar Ashor" for children.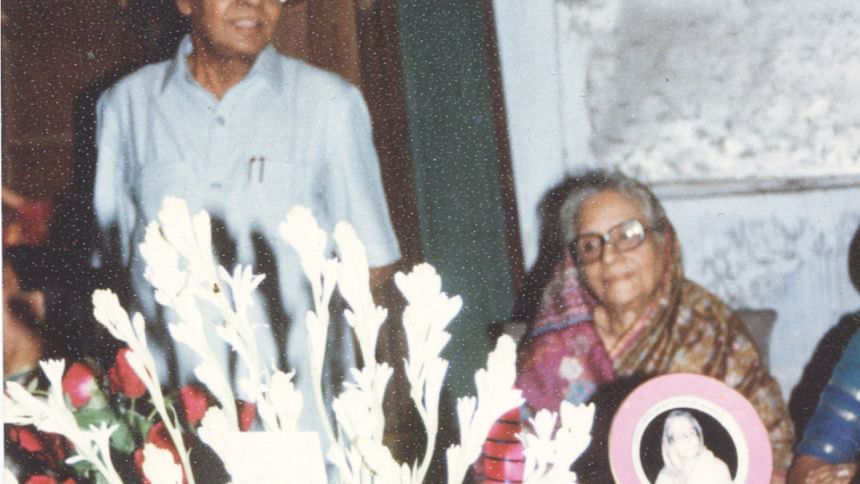 Begum Magazine had begun the revolution for us long before we had become a part of it. The Magazine fought for us and paved the path for women all across the region to step out of their shells. It gave them courage. "Of course there are magazines of this sort now too-- lifestyle magazines, fashion magazines. While they offer a good deal of information on the latest trends, on the best recipes, I think the one thing that makes Begum different is the inspiration it had to offer. Stories of empowerment, ideas to make a living for women, courage to write—these are what Begum offered along with all the other interesting tidbits," says Dil Monowara Monu. 
Though the latest issue of Begum was published around a week ago, with the editor, Nurjahan Begum, who paved the path for women journalists and opened up a world full of opportunities for us, in a critical condition, we don't know how long we have such a treasure among us. It is time for us to rise above and become what Begum and Nurjahan wanted us to; it is time for us to fight like they have fought; time for us to break boundaries. Begum magazine is currently a monthly, costing Tk. 10- we are still blessed. It is time for us, the youth, to open up these pages, look back and learn how to become our own Begums.