A victim no more
Purnima Shil wants to change not only her own life, but those of other survivors as an MP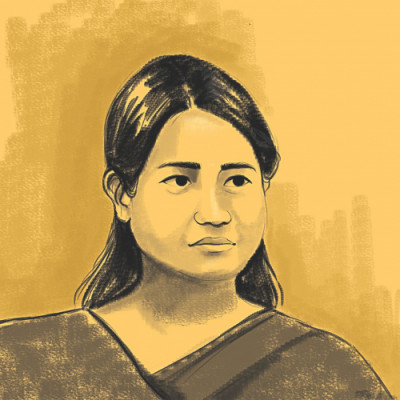 Do you remember the 13-year-old girl from Ullahpara, Sirajganj, who was gang-raped by members of the then ruling party after the 2001 election? Do you remember her portrait that was published in almost all newspapers, where she was hiding her face in her hands? Or that title 'Aami ekhon mukh dekhabo ki kore (how will I show my face to society now)?'
18 years down, that girl has made headlines again. But this time, she is not hiding her face. Purnima Shil recently bought and submitted the Awami League (AL) nomination form, with the hope of being nominated as an MP from the seats reserved for women.
Purnima says she wants to stand up for survivors like herself, and aid them in their long and often impossible pursuit of justice. "I've known first-hand what stigma and the struggle for justice is like—and how it can almost break you," she says. "Maybe I can use this experience to do something positive for others."
According to Purnima, on October 1, 2001, the day of the ninth parliamentary election, she along with her friends went to Purbo Delua High School in Ullahpara to their private tutor. They were young enough that they didn't know that the teacher was a polling agent (of Awami League) and working that day. On seeing them, he told them to sit in the polling room while he left for a bit. "We waited there for so long but he didn't come back. By this time, people coming in to vote thought we were polling agents of AL," says Purnima.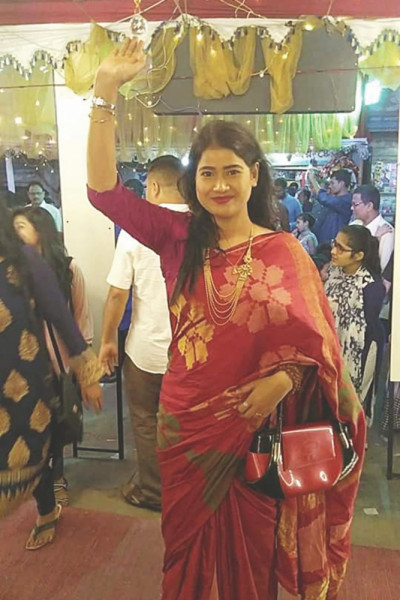 A week after the incident, on the evening of October 8, she says around 60-80 people came to their house and started beating up Purnima and her family members. At one point, they took her to a nearby crematorium. The neighbours were standing on the streets with kerosene lamps, but nobody come forward to save her. "They pinched me, took away my clothes and tied my face with a gamcha. I knew their voice; I could see their face in the light of their torch. Then, two of them took me to a nearby empty field and raped me one after another until I lost my consciousness," she recalls.
After 10 years of filing the rape case, the High Court finally sentenced 11 people to life imprisonment and fined them one lakh taka each in 2011. However, only two of the accused are in jail, while the rest are out on bail. Purnima hasn't received a single taka as of yet.
"If in such a high-profile case as mine, the accused gets bail, then maybe I should cover my face for a lifetime," rants a frustrated Purnima.
Her life changed drastically, she says, after that incident. 13-year-old Purnima barely knew the meaning of the word 'rape' at the time. Not only did she have to cope with the trauma of the actual violence but also with the witch-hunting and stigmatisation that followed. She had to leave her village, never to return again. "I remember my family started living in a shanty at Shamolipara of Ullahpara, as everyone was unwilling as well as scared to rent us a room. And 18 years ago, my father had to spend Tk 1,500, from his small barber shop, for such a house, in addition to maintaining our family, of 11," recalls Purnima.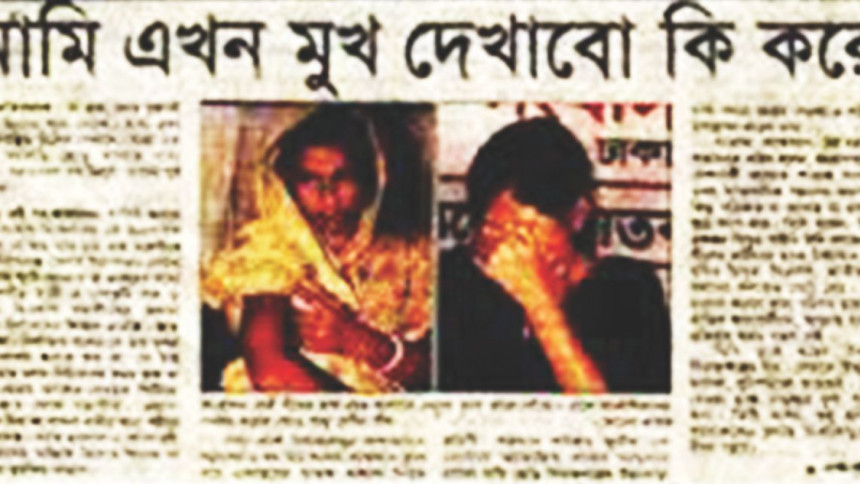 "My family members and I couldn't get out of our house, because, thanks to the newspapers who care more about stories than survivors, everyone knew my name, face, and my parents. We got no sympathy from society. A few days later, veteran journalist Wahidul Haque and Shahriar Kabir Sir of Nirmul Committee took me to Dhaka to give me protection, but I still had to face harassment at every step in my life, as if I was responsible for my accident," she says.
"Although, usually, Hindu women don't wear burqah, I had to cover myself in order to attend my SSC exam at the village. But that too didn't make any difference. My friends, as well as strangers, would come to me and go like, 'Ooo, you are that Purnima, how many people raped you?' or 'How did they rape you?' or 'You should stay at home, why are you coming out?'"
After her SSC exams, Purnima Shil had to change her name and become Purnima Sarker in the hope that it would allow her a life in which she wasn't simply a "victim" of rape, a minority to be pointed at and interrogated. Purnima was able to complete her bachelors' degree with a new name but in a society in which victim blaming is prevalent, changing her name did very little to help her overcome her trauma. "Whenever I wanted to raise my voice regarding anything, some people would always try to make me feel ashamed about the fact that I was a rape victim."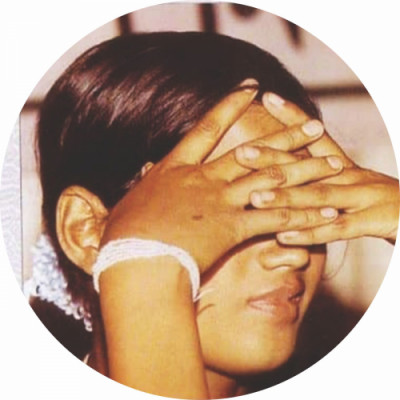 But Purnima's hardest struggle began after her graduation when she was unable to get a job to support herself and her family. She went to many employers but with no luck; some would even mock her, saying 'Why are you looking for a job in the private sector? The prime minister will give you a job, go try your luck there'.
"Every day was like hell. I couldn't even start begging; people would still think I had a bad intention for doing so," she remembers.
In 2014, Purnima decided to do something for survivors like herself and registered for an NGO called the 'Purnima Foundation Trust'. But as fate would have it, she didn't receive much support from others, even from local political leaders, who were afraid that if she got exposure, she might take over their position.
"My father died in 2005, with no treatment. My mother needs 230 taka for her medicines daily. My siblings are busy with their own families. No one was there to take care of my mother and I. At one point, my mother and I even talked about taking our own lives, as we had no way to survive," she says.
"When I saw that nobody was giving me any space, or a job, that my family could not give me shelter, or even arrange my marriage, that's when I thought about joining Awami League," adds Purnima. "I didn't like politics that much, but I always remember my father's words—that Bangabandhu was the sole protector of the Hindus, that he stood by our side when nobody else did—and so I started going to the AL party offices. And during my darkest hours, it was the AL government which helped me. I even served as a personal secretary to Tarana Halim, the former state minister of the information ministry, for 11 months, a year ago."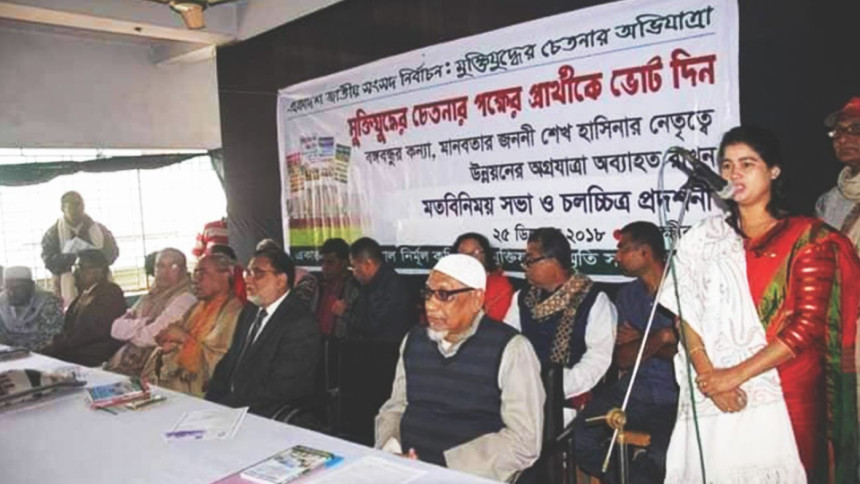 If elected MP, Purnima wants to work on sensitising the media. She blames journalists for disclosing the identity and details of rape survivors without their permission, but doing little to ensure that the perpetrators are punished.
"I understand the pain of a rape victim, when they want to take their own life, can't form a family, can't get married to their loved ones or survive in the society with minimum empathy.  And so, I want to work for them and bring them towards light, so that they can live on their own, for themselves, with dignity. Children should be taught from an early age that violence against women is unacceptable, that it is a heinous crime and that it is not the woman's fault, and these lessons should be included in the curriculum," she says.
When asked why she didn't contest in the election directly, Purnima answers that election campaigning requires a huge amount of money, which she doesn't have. In fact, she bought her nomination paper with the financial help of one of her well-wishers and a forum called 'Minorities Online Activist Forum'. "Besides, if I had to contest, I would have to fight against the son of HT Imam Sir, which I didn't want to do," she adds.
Purnima is waiting for a call from the Prime Minister. Everyone around her is telling her to lobby for herself and talk to senior leaders. But Purnima doesn't know anyone high-profile enough who can help her. "If she calls me, I will say only one thing—if she wants me to stand by the victims, I will be happy to fight for them and for the country. But if not, I just want to ask: why did they introduce me to the people around the world as a rape victim, why did they take me to the election campaigns in almost every district last year and reintroduce me as a minority rape victim from 2001? I cannot take this identity anymore. I want a life of dignity," she concludes.