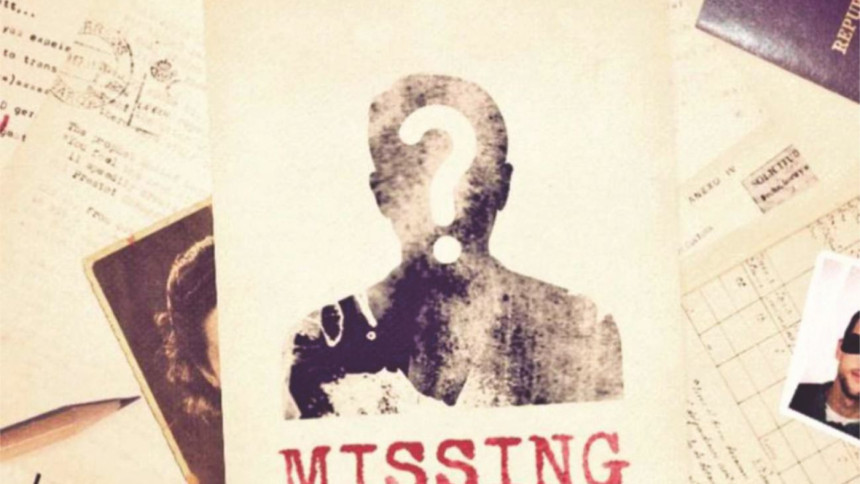 Doyasona Chakma and Monti Chakma returned just as mysteriously as they disappeared. The two women, both of whom are core elected members of the Hill Women's Federation, were dropped off by their abductors after a month of being held captive.
The two were forcibly taken away by a couple of unidentified people from the house of Dharma Sing Chakma, the president of Rangamati Democratic Youth Forum. The abductors were armed and shot at Dharma Sing, leaving him injured. Then the girls disappeared for a month. Voices demanding their release travelled from the Chittagong Hill Tracts region to the centre of the capital city.
When they turned up completely safe and sound, the protesters were dumbfounded. It would almost appear as if the girls were simply on a trip exploring the beauty of the Chittagong Hill Tracts just like all young people are wont to do.
Hear it from Doyasona's own mouth, as she told The Daily Star: "They took us to five places in Rangamati and Khagrachhari, but they didn't hurt us physically. Although they gave us food, we became very tired as we had to move from one place to another. We had been in the forest under the open sky and also in a hut. On March 18, they took us to Hadamola Ghat in Naniarchar upazila. Two days later, they shifted us to Mahalchhari upazila in Khagrachhari. From there, we were taken to Dighinala upazila and Madhupur area of Khagrachhari."
See? Pretty sure there are some travel agencies with the same calendar agenda—surely the girls were off on a month-long trek through the CHT region?
Or at least that is what one would think if s/he was following the media coverage of the case. The media was just as proactively outraged as one would be if one got morog polao when the order was kacchi biriyani. The lacklustre media coverage can be summed up like this: news reports describing the bare facts surrounding their abduction, followed by news coverage of the one or two protests that took place in the CHT region, and then to cap it off, a report covering their release. No report truly explored whether Monti Chakma's activism regarding the death of Romel Chakma or Doyasona's vocal demands for justice for the Marma sisters were related to their disappearances. Nobody questioned to whose guns the bullets fired that night belonged.
The young women had only themselves to speak up on their behalf. With nobody else showing the mettle to really investigate into the matter and find answers, the girls had to compromise their safety once again and speak out demanding justice for themselves. The two organised a press conference at the Dhaka Reporters Unity early this week, to provide a blow-by-blow account of the abduction, including names of their captors. Monti Chakma also said this: they were released with a warning to never discuss the kidnapping with anyone. The two brave young women did just the opposite of that—after all they hail from a region of the country where silence is the norm and who else was going to do it on their behalf?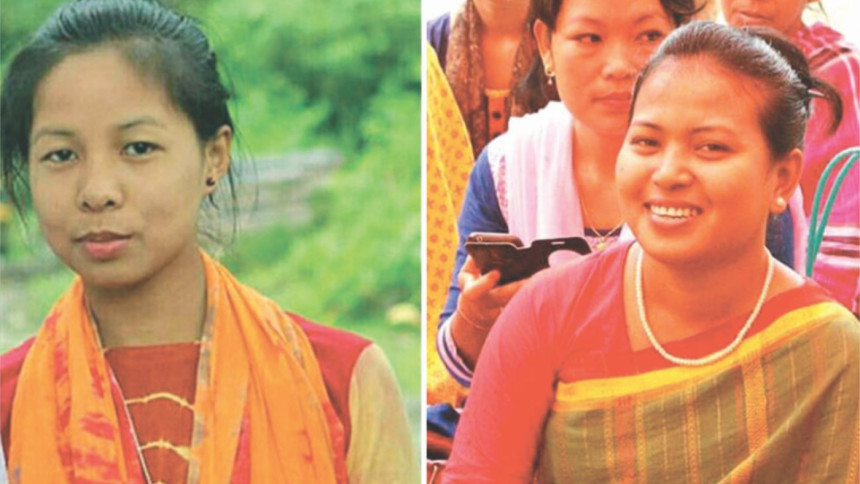 "They even threatened my family yesterday by phone and asked them to leave the house, or they will kill my mother and brother," Monti Chakma said, addressing the press conference. The two young women took the risk of their lives and that of their families just to try and involve the media in their cause—will their hopes be fulfilled?
The North South University professor Mubashar Hasan and journalist Utpal Das also went on such trips for months. So what if they are alleging that they were abducted—who really is going to look into who abducted them and why? Neither of these two spoke up in detail about what happened to them the way the two Chakma activists did. Best to believe the extended-vacation-theory because it allows for better sleep at night.
The role of the media in getting to the bottom of cases of enforced disappearances is even more because according to law, the onus of proving the circumstances surrounding enforced disappearances is not on the state.
According to a July 2017 article in The Daily Star by Saimum Reza Talukder, "Regarding allegations of enforced disappearances, the only law to deal with evidence is the Evidence Act. But, 
according to this Act, whoever claims any special circumstance (e.g. enforced disappearance), s/he has to prove it. There is no provision that says the burden of proof lies on the State, or at least the State has a greater burden of proof."
What all this means is that the state will view enforced disappearances like any normal case of abduction. Monti and Doyasona Chakma's abduction will indeed be investigated but the investigators will not focus on finding out all the vested quarters; for example, their allegations that law enforcers had an interest in their kidnapping will need to be proved by the two women themselves. Under such circumstances, the victims can only look towards human rights activists and the media to help them gather evidence—but is the media in a position to do it? Monti and Doyasona alleged that they walked openly in broad daylight for hours at a time but were not stopped at any checkpoints—is the media strong enough to penetrate the heavily militarised zone and ask the officers at those checkpoints how they could miss out on spotting the women? According to Dhaka Tribune, the girls also alleged that their captors told them that they were released in exchange of a shipment of weapons. Will the media be able to probe whether the weapons shipment was ransom money sent by a well-wisher or a prize for a job well done? 
The state has always presented enforced disappearances simply as abductions based on interpersonal relationships between the victim and the captors. However, a 2017 Amnesty International report shows that of those who were victims of enforced disappearances, most had political and ideological allegiances that may be deemed anti-state (in the eyes of the state). Of the 21 who went missing and turned up dead in 2016, most of them were either members of Jamaat-e-Islami or Bangladesh Nationalist Party, the report states. Only three were pro-Awami League, and only four had no established party allegiances, but were murder case suspects instead.
Why is it then, that we, the media as a whole, do not come down on this as the repression of dissenting voices? The reports are presented as human stories, narrations of victimhood and tears—rarely is the discourse an outraged back-to-back coverage. Surely it is not because our bustling media is inept, but who all are coercing it to keep quiet?
Between January and December 2017, 60 people were reported as cases of "enforced disappearances" as per a tally done by Ain o Salish Kendra. Every year, the families of the missing, who are, as of yet, longingly staring at the front door for the return of their loved ones, host press conferences asking that the missing be returned to them. Speaking as a journalist, those press conferences are unbearable to attend—the unwavering hope, the annually reiterated pleas of return of their loved ones. There is hardly anyone going "I give up, my family member is never coming back, might as well move on."
Unfortunately they are holding these press conferences in a country that ranks 146 out of 180 countries in the World Press Freedom Index, if that says anything.
The fact that proactive media investigations are few and far in between in a scenario where enforced disappearances happen every month, definitely says a lot about press freedom in this country. Till that gets better let's all believe M Maroof Zaman, the former ambassador to Qatar and Vietnam, was abducted by aliens and is now in outer space.