William James "Bill" Murray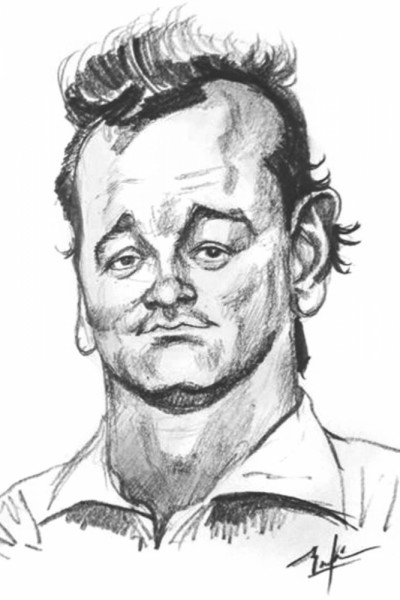 William James "Bill" Murray, popularly known as Bill Murray is an American actor, comedian, and writer. He first gained exposure on Saturday Night Live, a role which earned him his first Emmy Award and later went on to star in comedy films, including Meatballs, Caddyshack, Stripes, Tootsie , Ghostbusters, Scrooged, Ghostbusters II , What About Bob?, and Groundhog Day . Murray garnered additional critical acclaim later in his career, starring in Lost in Translation (2003), which earned him a Golden Globe and a BAFTA Award for Best Actor, as well as an Academy Award nomination for Best Actor. He also received Golden Globe nominations for his roles in Ghostbusters, Rushmore (1998), Hyde Park on Hudson (2012), St. Vincent (2014), and the HBO miniseries Olive Kitteridge (2014), for which he later won his second Primetime Emmy Award. Murray received the Mark Twain Prize for American Humor in 2016.
"The more relaxed you are, the better you are at everything: the better you are with your loved ones, the better you are with your enemies, the better you are at your job, the better you are with yourself."
"There's only a couple times when fame is ever helpful. Sometimes you can get into a restaurant where the kitchen is just closing. Sometimes you can avoid a traffic violation. But the only time it really matters is in the emergency room with your kids. That's when you want to be noticed, because it's very easy to get forgotten in an ER. It's the only time when I would ever say, 'Thank God. Thank God.' There's no other time."
"My mother is a real character, a talkative soul who can make friends with anyone, and she'd always been a massive influence on me. She's so animated, I even used to tape phone conversations with her in order to steal material!"
"It's extremely powerful to say no; it's really the most powerful thing to say."