Ghuddi: The Romantic Consciousness of Cinema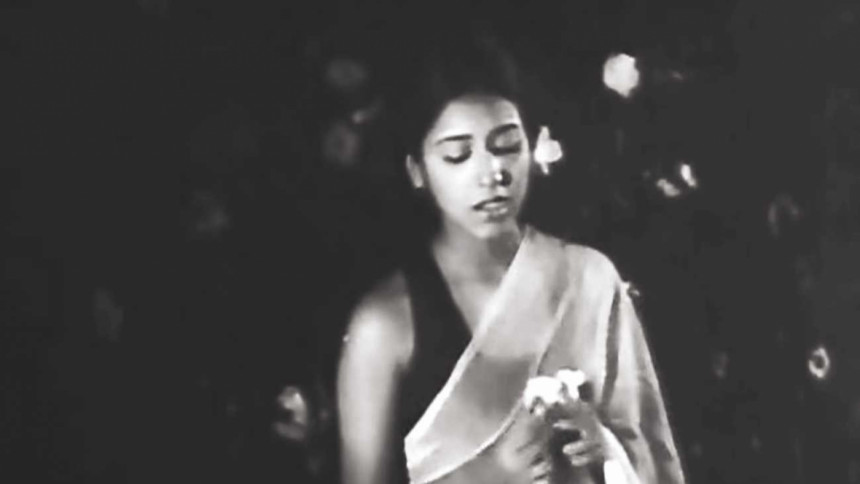 There are very few films made in our country that can be credited as alternative films. The last person to showcase this independent approach, both nationally and globally was Tarek Masud. And before him, one would always remember icons such as Alamgir Kabir and Zahir Raihan. Along side these legends, there was one director Salauddin Zaki, who, with just one film, made celluloid history.
The cinema we are going to discuss unfortunately doesn't have any dvds and is not even on the internet. The lack of screenings aside, this film plays a very important role in our industry. This film can be credited as one of our earliest approaches to the neo realism film movement. It not only gave us a perfect representation of the youth of that time but also gave us legendary actors such as Raisul Islam Asad, Naila Azad Nupur and Suborna Mustafa. In 1980, as the country was immersed in good guy-bad guy romantic films, we witnessed a different approach to love and friendship through Salauddin Zaki's first film, Ghuddi.
The film started off as a Dhaka Theatre project and most of the people involved with the film came from Dhaka Theatre. Salauddin Zaki had just come back from the Pune Film School and this was going to be his first endeavour into the medium. "What was very interesting is that most of the technical people, who worked behind the camera, including Shafiqul Islam Swapon, the cinematographer, were Pune Film School graduates. So you can say we had a very strong team to work with," says Suborna Mustafa. Ghuddi was Suborna's first stride into cinema; she was cast to play the lead role at the age of sixteen. "I was doing my SSC when the role was offered. My father agreed but only if it was after my exams. So when school was over, my journey into celluloid began."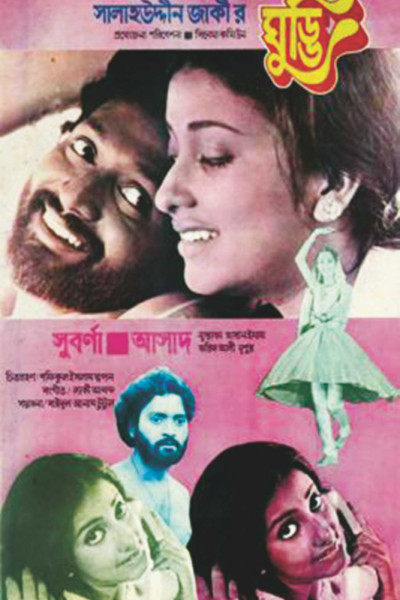 Though Ghuddi focused on the reality of post independent Bangladesh's youth, it was a love story nonetheless. "I think that was the best part of the film. It was a love story which beautifully tackled our post independence political and social conflicts," says Mustafa.  The movie revolves around the protagonist Asad (played by Raisul Islam Asad), a freedom fighter who still struggles to get out of the trauma of war. He meets Ghuddi (played by Suborna Mustafa) at a film theatre and later falls in love. "Throughout the movie you can see there's no over dramatised romantic approach, because that's not what the youth was about." The most important aspect of Ghuddi was that it focused on the urbanisation of our society. It was a tale of the urban youth, who went to university, had real conversations with friends, did jobs and even at the end, fell in love. Ghuddi herself was portrayed as a student of Architecture at Bangladesh University of Engineering and Technology (BUET). If one watches Ghuddi, they will get to witness the narrow roads, buildings being built, the Intercontinental Hotel of that time, university campus—giving a true glimpse of urban Dhaka.   
There are many reasons why Ghuddi can be considered as one of the films that broke the fourth wall. Alongside, Suborna Mustafa actually breaking the fourth wall by saying "Hit" directly into the camera—the film brought on some new aspects which the industry was unfamiliar with. We see Asad's subconscious' narrative, women riding behind friends' bikes, which was a rare feat at that time, and of course the famous beach scene by Raisul Islam Asad and Suborna Mustafa. After the film was released, this scene became an iconic representation of our film industry. "I got to realise a lot later what the scene was about. Of course the scene was sensuous, but by no means vulgar. Wearing a sleeveless blouse was very normal at that time and it was taken very normally by the audiences," says Suborna.
While in shoot, the film had to be completed in a very short time. The crew was on a budget and there was no chance to exceed it. "I remember there were a limited number of reels and the final shot had to be finished within a maximum of one or two takes. We had to do monitors (rehearsal shots) a lot of time before going into the shot," says Suborna Mustafa. "I think this limitation actually helped us to achieve good shots. See when you have limitations set out, you have to give your hundred and ten percent. There's no other alternative."
Other than the story itself, one part of the film which stood out to the audiences was the songs of the film. Ghuddi gave us the profound melodies of Happy and Lucky Akhond. Songs such as Ghum Ghum Ghum, Chokhe Dey Chum still mesmerises us to this day and let's not forget our country's all time favourite song Cholo Na Ghure Ashi which was made for this very film. Happy was also cast in the film to portray one of Ghuddi's friends, and so was Nasiruddin Yusuf Bacchu who played Asad's friend. "The whole film was like household work. We were all close to each other and we worked like a family. Cinema has always been a team effort; it's not a one man show. One of the reasons behind Ghuddi standing out is I think the team effort that was put into the film," says Mustafa. Shahnaz Rahmatullah was awarded with the National Award for best singing for Ghum Ghum Ghum that year.
Pages after pages can be written about this film. Ghuddi is one of those cinemas which can be a topic of academic research, not just because of its unorthodox treatment but also in its recognition of the post independence social norms and structures of urban Dhaka. The film is now reserved in high definition format in the National Archives. Though it did not break box office records at that time and was the last of the Asad- Suborna duo in celluloid, Ghuddi remains a heritage of our film industry—as unlike most films, it tells a true story of a true time.