5 things to do For a better you!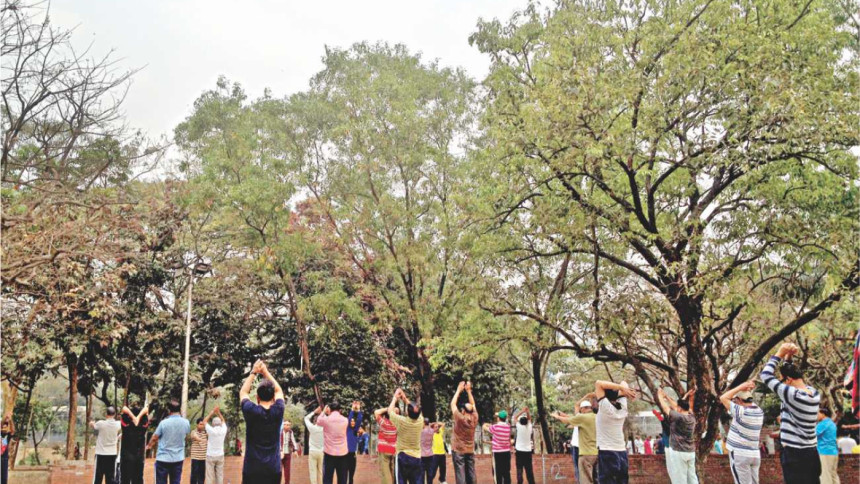 Photos: Sheikh Mehedi Morshed
Here are five simple guidelines to help you have more (if not most) out of 2017:
1 Drink Water for a Healthier Future

Yes, you heard it right. It is not just to ease in digestion, drinking 2 liters of water everyday helps protect you against cancer too. You can make a habit of drinking a glass of water before every meal. Not only would you feel full so you eat less (and thus help you in weight loss), it promises you better skin and obviously, who does not want to look better in 2017? 
2 Declutter that Mess! 

Sort out your wardrobe, arrange those books or files or both from your table, give away items you no longer need, organise your email inbox and find yourself feeling organised and relaxed. Decluttering does not only help you find your belongings quicker, it helps improve your lifestyle and mood. 
3 Let Go and let God Decide

Still angry over your school best friend for not inviting you to their wedding? Do you still despise one of your relatives for complaining about you to your mother ten years back? Are you still recovering from a fallout? Well, let 2017 be the year where you are finally able to break through these "mental shackles" and surround yourself with positive energy. Read a self help book, try to be more generous, be forgiving. Try to let go. Remember, when you hold a grudge, you're only holding yourself back.
4 Exercise to Feel Energised

Try to incorporate half an hour of exercise into your lifestyle, at least five days every week.  It would not only assist you in weight loss, exercising can result in building your stamina and it also helps elevate your mood. 
5 Proper Sleep and Breakfast

Nothing beats a good night's sleep and a healthy breakfast. Ensure yourself with six to eight hours of snooze time, everyday. Make a habit of going to bed early and getting up early. Start your day by having a balanced, nutritious and fulfilling breakfast. It would not only keep your energy level balanced but help you control your appetite as well.