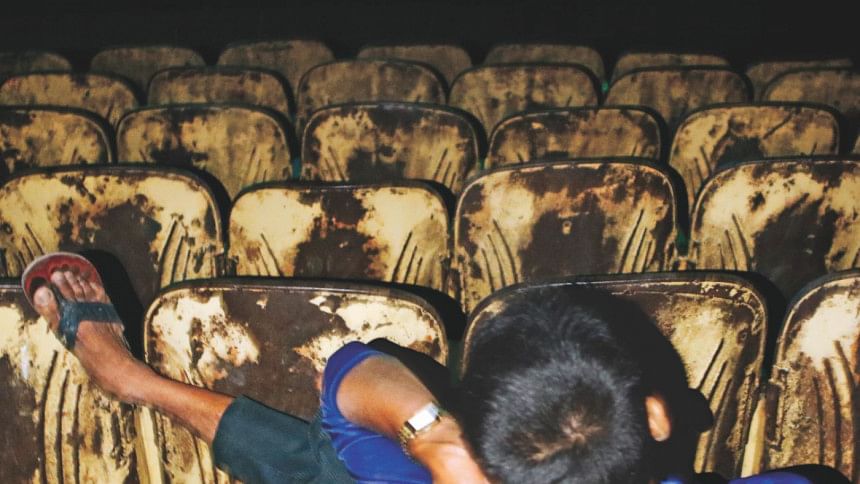 33 years back, cinema enthusiast Mohammad Mortuza started his career as a gatekeeper at the famous Ananda Cinema Hall in Farmgate, with a salary of Tk 400 per month. Every morning, he would make his way to the hall where he helped people find their seats. Mortuza says that though the hall could accommodate nearly 1,200, the number of people coming to watch the first two days' show of each film was almost double.
Mortuza often took a few tickets to sell on the lucrative black market. "The regular price of a ticket was Tk 15, but people wouldn't hesitate to buy the black tickets even at Tk 115. My wife and I were extremely happy with my daily income and we saved a good amount. We spent all that money to raise our nine children. That money also helped me a lot during the weddings of my five daughters," says Mortuza.
Today, Mortuza works in the same hall—now with a salary of Tk 4,500. But poverty hit him when, gradually, the hall started failing to do enough business to break even. "Gone are the days when I could sell 10 to 20 black tickets every day. I can still remember, in 1993, when Keyamat Theke Keyamat released, we continued to screen the cinema for four weeks at a stretch, with houseful shows. Many people watched the film for more than five times. Today, during the first show of a new film, only 30 to 40 people come to watch it. And from the second day onwards, often we have to run the show with only five to six people," states Mortuza.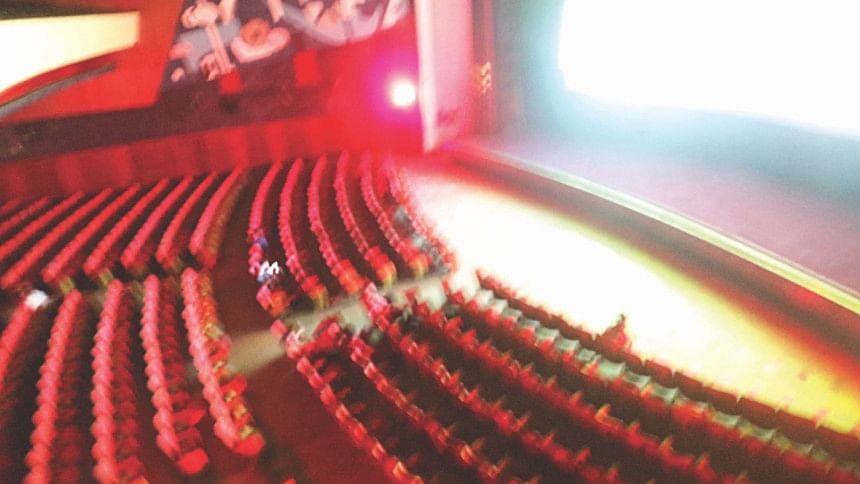 Mortuza's account provides an insight into the deteriorating condition of most of our traditional cinema halls. According to the Bangladesh Motion Pictures Exhibitors Association (BMPEA), currently, there are only 120 cinema halls countrywide; the number was 1,200 during the '90s. Of these 120, only 80 have been screening films on a regular basis. In fact, there are no cinema halls in 28 districts of the country.
This is why, on March 13, the BMPEA announced that if the government does not change regulations on importing foreign films and if the quality of local cinema is not improved, they will shut down the cinema halls and go on strike from April 12. The hall owners later postponed the plan on April 2, after being promised by the government that they would be allowed to screen five to six Indian cinemas a year.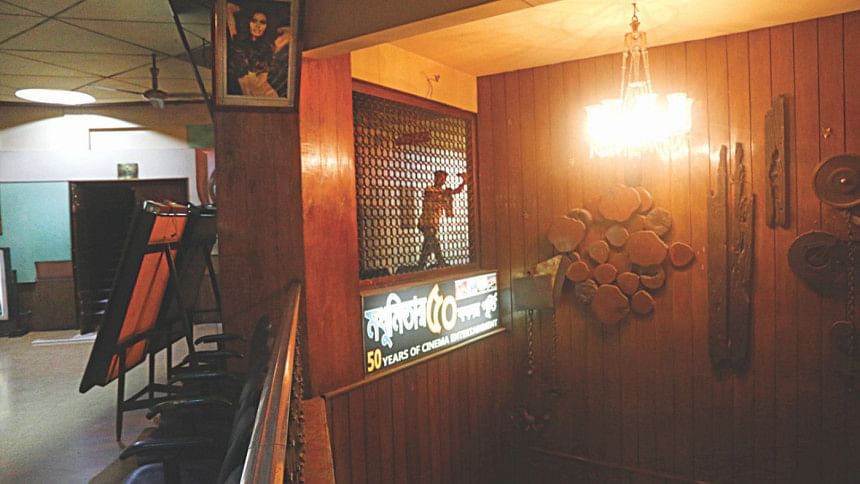 But the question remains—why has the condition of our cinema halls deteriorated to such an extent that the owners have to depend on foreign films to survive? 
According to the BMPEA's president Iftekhar Uddin Nowshad, who is also the owner of Modhumita Cinema Hall, only three to four hit films are produced a year. While Aynabaji, Debi and Monpura were able to attract large audiences, hall owners are forced to run their halls with poor quality films for the rest of the year.
"Although people love to watch Shakib Khan on screen, his films are few and far between. With no other option, we even run some films for more than one or two weeks at a stretch with no audience," he says. "Most of the films produced today are not even shown in halls outside Dhaka as people are not interested in watching these films. The industry is really struggling and eventually, the halls will be closed for good, anyway."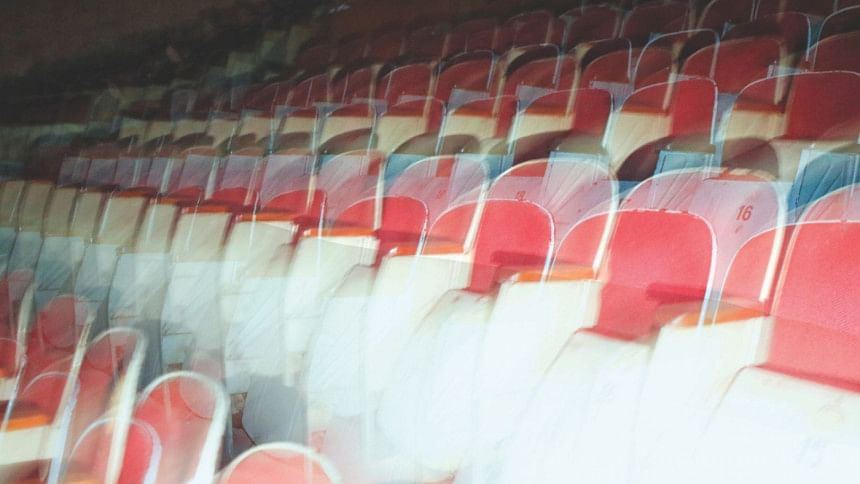 Earlier, BMPEA sat with the new information minister Hasan Mahmud with the proposal that a cineplex (a cinema with multiple screens) be established in every district, arguing that hall owners require soft loans to refurbish and develop their infrastructure and technologies in order to attract an audience. According to the BMPEA, the minister told them that owners may not even get the loans they seek, as there is not enough content to screen in a cineplex.
Nowshad's fear that cinema halls might be closed down for good is not irrational. Last year, Upohar Cinema Hall, one of the oldest cinema halls in Rajshahi, closed down because it did not have adequate films to screen. Upohar was the only cinema hall that was running, even with constant losses, after 24 other cinema halls in Rajshahi shut down. In the end, it too couldn't keep its doors open.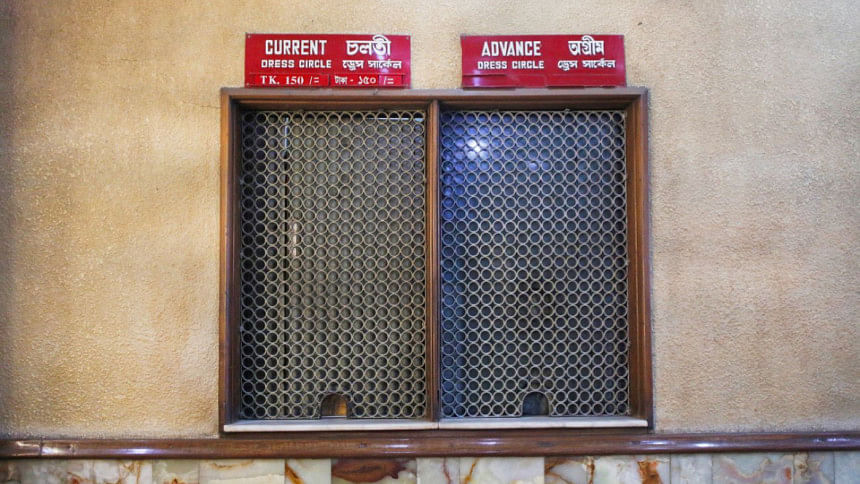 Its owner, Sazid Hossain Chowdhury, says he tried his best to keep the age-old cinema hall, which he had inherited from his father, running. "The business model of cinema halls has changed a lot now. We tried to modernise it as a multiplex but failed to make it happen," says a frustrated Sazid. "If a shop doesn't have any good product or no product at all, why would people come to that shop? It's as simple as that."
The only silver lining for Upohar cinema hall authorities is that the new buyers have agreed to allow them to buy or rent two floors if and when they build a marketplace on that land. "If the future of our cinemas and halls looks promising, we will restart our business in full swing. But, right now, we don't have any other option," says Sazid.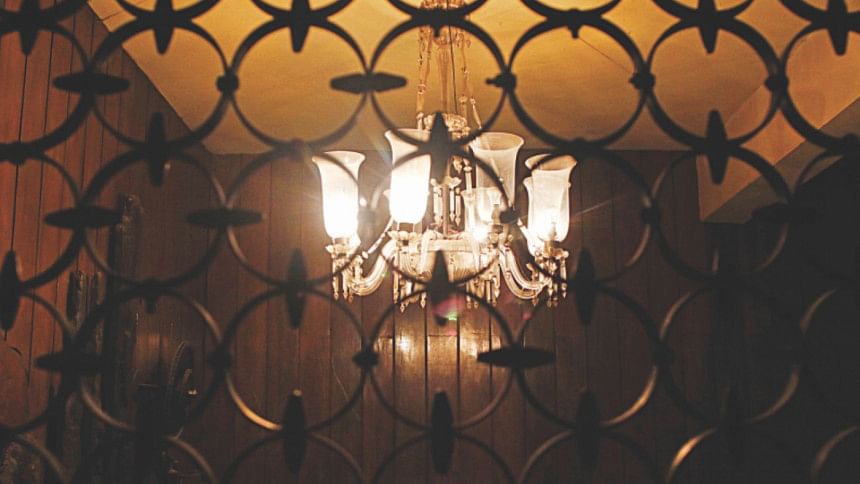 Amidst all this, last year the Appellate Division of the Supreme Court banned the import, distribution and screening of foreign films, including Indian Bangla, Hindi and Pakistani films during the four national festivals—the two Eids, Durga Puja and Pahela Baishakh. After the BMPEA filed an appeal, the SC decided to allow screening of only jointly produced films on those days, banning foreign films.
The government had postponed the production of joint films in 2017 and developed a new policy on jointly produced films, following protests by a section of Bangladeshi artists that joint productions were not an equal endeavour between the two countries. The debate started when two jointly produced films 'Boss-2' and 'Nawab', released in 2017, after Eid. According to protesting artists, these films violated the existing policy developed in 2012 which guarantees an equal number of artists, locations and technicians from both countries. The new policy, developed at the end of 2017, is so complex that producers are no longer interested in pursuing these ventures.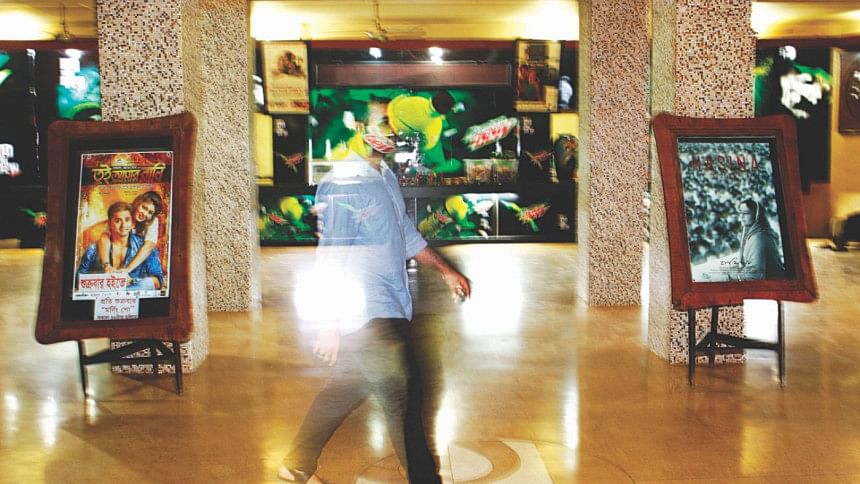 Nowshad believes the halls need Indian films to survive. "If the number and quality of our local movies were good enough, we wouldn't say that we need Indian movies. We love our country and our movies.  Also, we only demand a few foreign movies to be released," argues Nowshad.
Another challenge hall owners face is the lengthy process of obtaining permission to air films of South Asian origin. The South Asian Free Trade Area (SAFTA) agreement (the free trade agreement between SAARC member states) allows the import and distribution of an equal number of films in South Asian countries, but by the time the formalities are completed on the government's end, the new film already becomes available on YouTube and other streaming services.
However, the government, on April 2, assured the hall owners that they will speed up the formalities so that the former need not wait three to four months to show the films in our halls.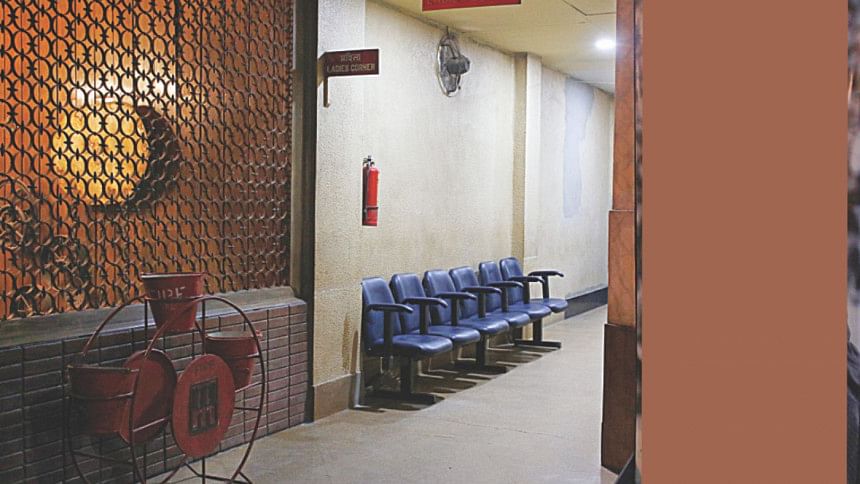 ***
Although the hall owners claim that their business is falling because of the lack of good films, Mushfiqur Rahman Gulzar, the president of BFDA, blames this lack of quality on hall owners themselves. "The halls in their current state are not of much benefit to us. For example, if a hall books my cinema at Tk 50,000, I have to pay Tk 25,000 to rent the machine, print the posters and banners, book agents and bear the trailer cost. From the remaining half, I might get Tk 10,000 as an advance, the rest of the money is kept due for months. So, where is my benefit?" asks Gulzar. 
Gulzar also alleges that producers who have produced good movies are unwilling to invest their time and money again as they are not getting their share of the revenue from the cinema halls. "Apart from mainstream producers, new and young producers such as those who made Aynabaji, Debi, Monpura, Dhaka Attack, are not making new films as they are not getting their money on time. The famous production house Anondomela, which produced hit films such as Keyamat Theke Keyamat, Biyer Phool, Amar Ghar Amar Behest and Shajan, went out of business. They announced that the environment of making cinema has been destroyed in Bangladesh because they were not getting their money from the halls and the middlemen were taking everything."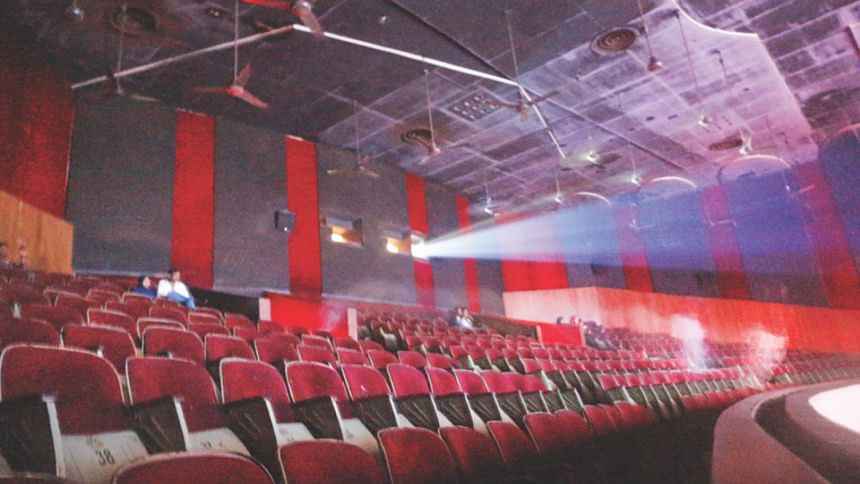 Gulzar believes that if hall owners agree to four conditions, the future of cinema, as well as cinema halls, can change drastically. Firstly, the cinema hall owners must bear the rent of the machine to screen the cinema. Secondly, an e-ticketing system must be introduced in every hall, because producers really need to know how many tickets have been sold. Thirdly, booking agents' commission must be paid by the hall owners, as they are their employees. And fourthly, the producer's due amount must be paid within one week of screening.
Amitabh Reza Chowdhury, director of the successful Aynabaji, admits that Bangladesh is not making enough good quality films. But he also argues that there must be no barrier to showing films from countries all over the world. "One Bangla and one foreign film can be released and screened on the same day, but we need a policy and they need to be taxed differently," explains Amitabh. Amitabh refers here to the VAT and municipality tax paid by the producers, which ranges from Tk 20,000 to Tk 30,000 per week.
***
Although different projects have been taken up by the Bangladesh Film Development Corporation (BFDC) and Ministry of Cultural Affairs, nothing significant resulted. The BFDC has even inspected 83 halls and found 52 which can be turned into digital cinema halls. It is currently waiting for approval from the Ministry of Cultural Affairs. 
Laxman Ch. Debnath, the managing director of BFDC opines that as private organisations, cinema halls must develop on their own. "The private sector is always more powerful than the government and they can give them soft loans. Now they are also enjoying industry facilities while importing machinery and raw materials, low-cost electricity and necessary technical assistance," says Laxman.
When asked what the BFDC is doing in terms of developing the quality of Bangladeshi cinema, which is the demand of the time, Laxman claims that BFDC is providing logistical support, such as renting of cameras, lens, dubbing machines, sets and shooting floors etc.  "For good quality cinema, we need good directors, stories, songs and everything should be done in a coordinated way. Other than that, the BFDC alone cannot develop the quality of cinema."