Breaking the cycle/rickshaw
"Police in Bangladesh have begun a campaign to remove unlicensed cycle rickshaws from the capital, Dhaka. The authorities say the long-term aim is to halve the city's estimated 400,000 cycle rickshaws… Recently the government announced that it wanted to make the major roads of Dhaka off-limits to rickshaws—they are accused of slowing down traffic speeds. Traffic police are now deployed at every junction to ensure that the law is maintained… But trying to stop a rickshaw wallah from plying his trade in Dhaka is a bit like trying to stop a mosquito from coming into your house. They will always find a way."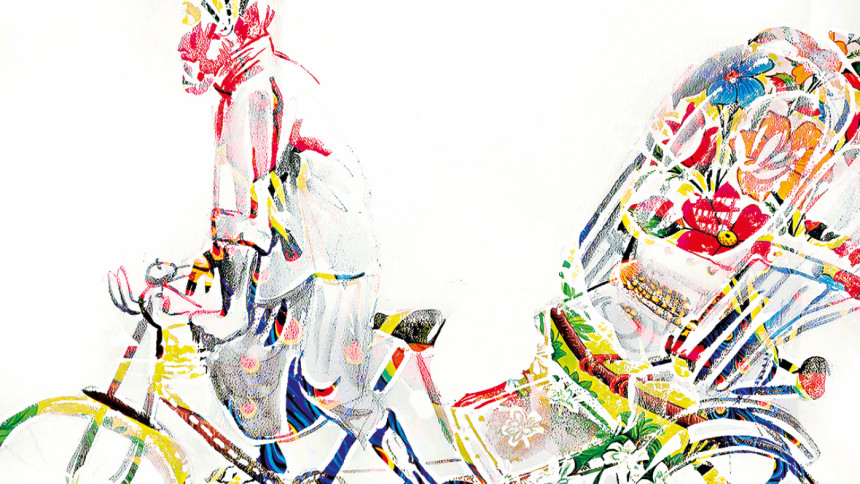 Thus, reads an article published on BBC News World Edition by the BBC Reporter in Dhaka, Alastair Lawson. It paints a bleak picture of the people at the helm of Dhaka's 'lowest' form of transport—the cycle rickshaw. Considering the propensity of articles that cover a local topic for an international audience to go viral, this particular story stayed hidden in the crevices of the internet even during the ruckus that followed the banning of rickshaws across three major thoroughfares in Dhaka last week. That's because the piece, currently housed on an archived page of the BBC website, is dated October 5, 2002.  
In 17 years, the op-eds, news pieces and features covering the issue still carry the same tone and largely describe the same situations. The resilient-but-poor rickshaw-puller; the helpless urban planner who has surely not considered every available option before suggesting yet another rickshaw ban; the easily-bribed traffic cops who seem to have finally taken a tough stance (for the next two weeks at least); the romantics who decry the declining art form of the rickshaw; the concerned human rights defenders who can't come to terms with the loss of income of one of the poorest groups in Dhaka's socio-economic spread—the play continues, with the same actors, similar dialogues and no FIN in sight. Only the frequent scape-goats, the rickshaw-pullers, remain.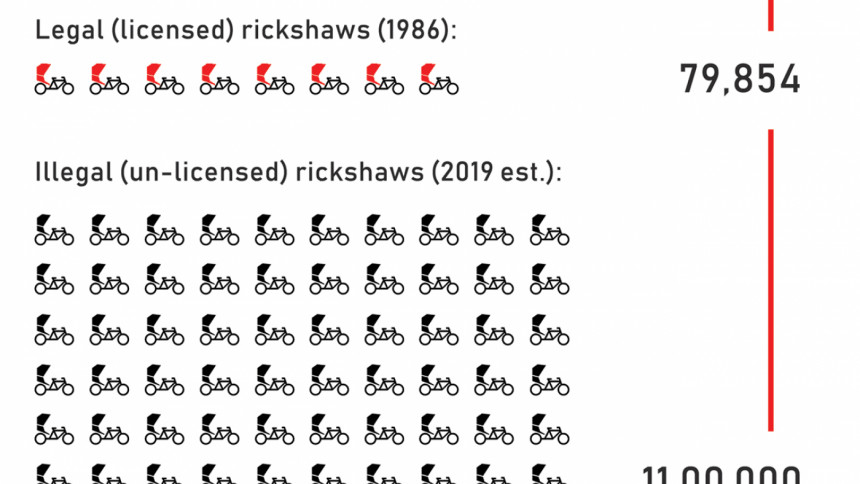 The last time rickshaw licenses were handed out at Suhrawardy Udyan in 1986, the numbers seemed manageable enough for the government to stop handing out licenses from then on. 79,554 rickshaws were licensed (58,714 in Dhaka South) and for all intents and purposes, that is the official number of legal rickshaws plying Dhaka's streets to this day, 33 years later. Unofficial estimates put the actual number of Dhaka's rickshaws close to 1.1 million, with rickshaw-pullers numbering higher at nearly 1.5 million.
A recent BUET study reported that, at present, there are 28 organisations controlling the illegal rickshaw business in Dhaka, including the Dhaka Division Rickshaw and Van Owners' Association, Metropolitan Rickshaw Owners League, Muktijoddha Samannay Parishad and Bangladesh Rickshaw and Van Owners Federation, among others. The government has hinted at taking stern action on illegal rickshaw licensing, but will most likely involve heavy-handed policing action instead of meaningful rehabilitation or licensing.
As the March 2019 report titled "A Study of Rickshaw Pullers in Dhaka City" by the Bangladesh Institute of Labour Studies states, more than 91 percent of rickshaw pullers surveyed reported routine harassment by law enforcement including instances of physical assault, dehumanisation and physical damage to the rickshaws, the cost of which is ultimately born by the rickshaw pullers themselves. 42 percent of survey respondents also claimed they have faced temporary confinement at the hands of the police, with an overwhelming majority claiming they were only let go after paying bribes to their captors. 
Transport experts and urban planners at the Dhaka Transport Coordination Authority (DTCA) seem to hold the view that the rickshaw is an unnecessary component of Dhaka's urban dynamics, and a chief contributor to the steady decline in average traffic speeds as documented over the past two decades.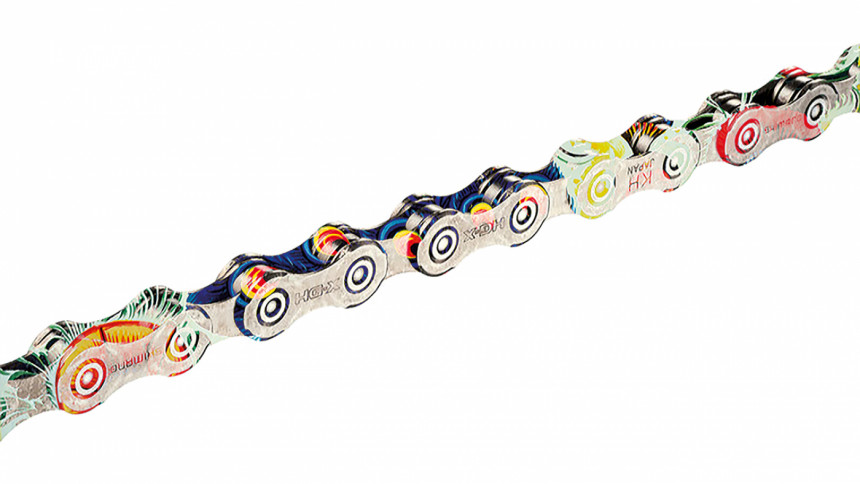 "No other megacity in the world can survive solely on a door-to-door informal transport service rather than proper public transport, as we do in Dhaka. Residents in Tokyo, which has a population density that is close to ours, have to take the metro or the public buses, whatever the weather or the physical condition of the commuter. A megacity like Dhaka must move towards that system," says Dhrubo Alam, a transport strategist and urban dynamics expert.
"Only in Dhaka will you see a person leaving their home and expecting a mode of transport ready to take them right to their destination while paying a higher ticket price per kilometer than any other mode of transport," he adds. 
The rickshaw's role in supplanting Dhakaites' tendency to walk for short trips is what the DTCA seems to be fighting against. Their recent efforts at fixing the traffic problem includes plans of improving walkability—by uprooting illegally placed hawker stands, fixing up and widening the footpaths, creating a pedestrian friendly environment that encourages people to skip the rickshaw ride and put on their walking shoes.
However, since Dhaka South Mayor Syed Khokon took office, the Dhaka South City Corporation (DSCC)—which includes the heavy traffic areas of Dhaka College, New Market and Nilkhet—has seen very few drives against street hawkers. It's also a recurring problem—despite major drives by mobile courts in the past (under different mayoral leadership) against these illegal shops, they've kept propping up time and again. No effort has been given in relocating these hawkers to a permanent place either.
But does everyone feel safe in walking in the first place? Many opt for the rickshaw across short distances because the relative speed of the rickshaw and the relative safety of the rickshaw hood against prying eyes is a deterrent to snide remarks and casual harassment. Many women in the city feel safer on a rickshaw than on the pavement or even the reserved seats on public buses. CNG driven auto-rickshaws, while seemingly safer and faster, are also prohibitively expensive compared to rickshaws over small distances.
"I have to use a rickshaw every day to get to class, and considering the areas I have to pass through, walking is not an option. There are tongs every few feet, and the stares and indecent remarks when I'm walking past is not something I want to deal with every day," says Humaira Selim, a third-year private university student from Green Road.
"What happens when it rains? During the monsoon season the roads are impossible to walk on and buses rush past with their doors closed, refusing to take on short-distance passengers due to overcrowding," she continues.
The DSCC and Dhaka Transport Coordination Authority have plans of bringing in a large quantity of ticketed buses under BRTC supervision, including circular routes, passenger sheds, bus depots and other related infrastructure. Their vision of a city doesn't discount the rickshaw entirely—they see it as a feeder service that will help commuters reach the bus counters effectively.
But how far along are these plans?
"We're working closely with the Dhaka South City Corporation as well as Dhaka North City Corporation, but the new bus route is still in the study phase. There are a lot of factors to work out—finding space for and building the infrastructure being number one," says Khandaker Rakibur Rahman, executive director of Dhaka Transport Coordination Authority.
"The walkability project is still being worked on and will focus on fixing the sidewalks so that they are fit for pedestrian use. It will not just focus on eviction of hawkers alone," he adds.
This essentially means that while the DTCA's plan is still in its study phase, DSCC has gone ahead and banned the rickshaws.
Independent urban experts consider the rickshaw ban to be a step back for Dhaka, when the most advanced cities in the world are moving towards zero emission vehicles and promoting non-motorised forms of transport.
"If we focus on a campaign de-incentivising private transport and bring rickshaws into a regulatory framework where they are licensed and limited to certain capacity as the feeder transport to bus services, the metro-rail and other forms of mass-transport, we will see Dhaka represented in a unique way that leapfrogs the developed cities of the West in some ways," says Adnan Morshed, an architectural historian and urbanist, currently serving as chairperson of the Department of Architecture at BRAC University.
"At present, the banning of rickshaws is a very monolithic approach to solving Dhaka's traffic woes, as it has been in the past—policy-makers are seeing the rickshaw-pullers as easy scape-goats. This is a form of social injustice that takes the weakest part of Dhaka's transport infrastructure and places the blame squarely on their shoulders. We need to be less reactionary in our planning and start predicting the issues that may prop up in the future. It's also unacceptable to compel commuters to walk when there are no alternatives readily available," he continues.
If we were to truly break the cycle of blaming the rickshaw for our troubles, Dhaka would need a more comprehensive plan of traffic reduction that is not as top-down as simply banning the most widely available (and perhaps the most popular) mode of transport. It may require a more inclusive, localised approach that does not cast aside the rickshaw, but makes space for it and values it, including the people that operate them.