bulletin
The Home Buying Process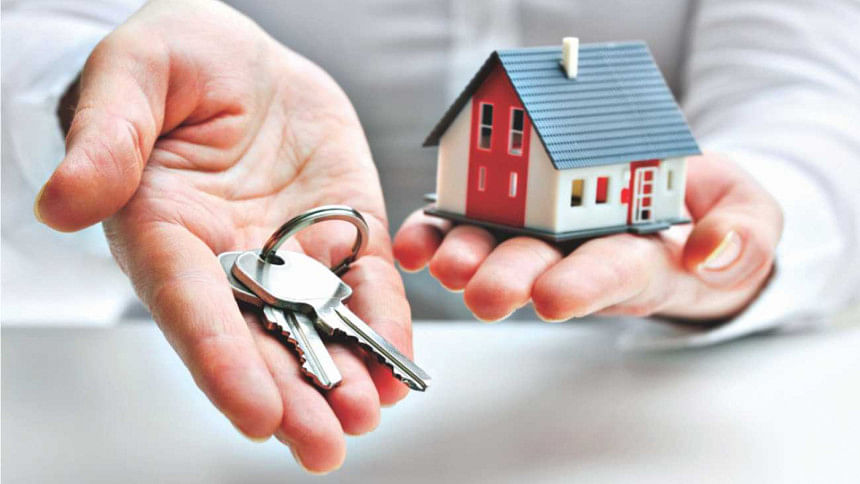 Buying a home is probably one of the biggest financial and emotional decisions you will take in your life. While on the positive side, it is attached to a lot of dreams and aspirations, on the downside it also comes with a lot of stress and trepidation. To ensure your journey to homeownership is a pleasant one, here are some guidelines to walk you through the home buying process.
1. Make sure you really want it!

Homeownership is more than just the fulfillment of a dream. It greatly impacts your financial and emotional state of being. Before making the decision to buy a home, ask yourself whether you genuinely want a home at this stage in your life or not, and whether you are financially solvent for it. You want your home to be a haven where you can unwind instead of it being the source of extra stress in your life.
2. Make a checklist of what you want

It is best to not jump in the water without testing it. Have a clear vision of the home of your dreams but do not be rigid. Be flexible and realistic. Prepare a checklist of what the home should have and their importance on a priority basis. 
3. Educate yourself

After you have made your checklist and given ample thought to what is best for you, educate yourself on the options available to you- visit websites of real estate companies or visit the companies in person to find out the kinds of homes they have in the market and which one suits you best.
4. Select a real estate company

Now that you have completed your research, the next step in the home buying process is to find the real estate company of your choice. It is important you choose the right one in order to avoid buyer's remorse. Verify their reliability, reputation, branding and after sales service so you know you are in the right hands.

 

5. Get financially prepared

The financing of your home is a crucial step in the home buying process and prior to buying you should definitely chalk out a budget plan of how much you can afford on your own and how much you need to borrow. Consider your down payment, monthly installments and interest on bank loans. Ask your real estate company any queries you might have regarding financing for the project, or if they have any financial facilities tied up with banks for home loan.
6. Sign on the dotted line

After getting your finances ready, you can book your home through the proper channel. The bank will pay out in favor of the real estate company to complete the transaction. Once you have read and signed the deed of agreement and allotment letter after completing all the necessary steps as per your DOA, you can now congratulate yourself on being the proud owner of your own home.
7. Check out your new home and complete the formalities

Take a tour of your newly acquired home and revel on your dream coming true. Clear any dues if you have any and sign over the handover documents. You also need to complete the Transfer/Registration of your apartment and Mutation of Apartment and proportionate land from concerned government authorities. 
The whole home buying process can be quite a daunting and overwhelming experience if you have jumped the gun without testing the waters. So educate yourself, research, ask around before making the final decision of buying a home.
bti blog (ttp://www.btibd.com/bti-blog)