KAYMU MAKING ZAKAT EASIER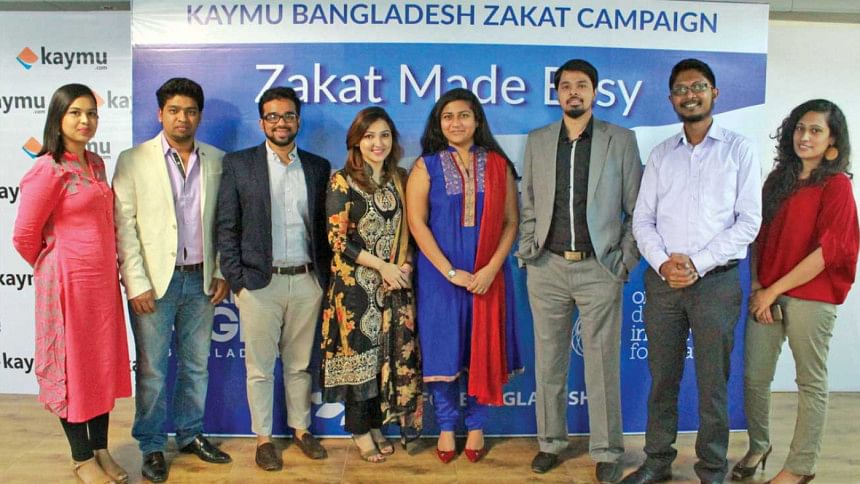 This Ramadan, Kaymu.com.bd, Bangladesh's leading online shopping community is joining hands with four notable charitable organisations to make the act of Zakat simpler for those who want to pledge. In partnership with Jaago Foundation, Teach for Bangladesh, Charity Right and One Degree Initiative, Kaymu has launched a dedicated Zakat page through which anyone can contribute their Zakat to the four partner organisations.
And all anyone has to do is click a button.
Throughout the campaign, Kaymu Zakat page will display 'bundles' of products that consumers can choose from including clothing, stationery and books. Consumers can then select customized bundles/products to donate to any of the four participating organisations. Once the consumer clicks 'buy now', the product will then be delivered directly to the relevant organisation. Kaymu will then pick up the consumer's contribution. The products listed have been sourced in consultation with the charities and will help them realise their respective mandates.The campaign was initiated during an event at the Kaymu Bangladesh office in Banani recently.
Kaymu's 'Zakat Made Easy' campaign seeks to provide a platform for Zakat givers to connect with creditable organisations working with the less fortunate and contributing to their beneficiaries with meaningful, relevant products.