Inside Finnish higher education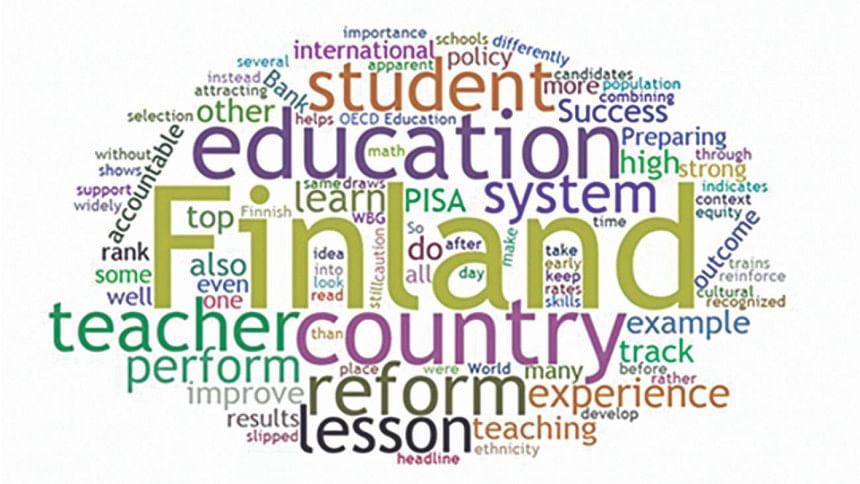 Every year thousands of foreign students come to Finland to pursue undergraduate, graduate, post-graduate, and post-doctoral level studies in Finnish universities. The number of Bangladeshi students in Finland has grown continually since the beginning of the 1980s. However, the growth could have been much faster should the interested Bangladeshi students have had adequate information at the time of application.
The whole education system – primary, secondary, and tertiary – is government funded in Finland. Education has been completely tuition-fee free for everyone including all the foreign students. However, a new law has lately been enacted by the Finnish Parliament dictating that all university education must carry a tuition fee from August 1st 2017. The fee only applies to students who come from outside the European Union (EU) and the European Economic Area (EEA). Universities are at present drafting scholarship schemes so they can still guarantee access to motivated and talented students. Websites of each university will provide more detailed information as the application period for Autumn 2017 intake approaches. 
Finnish universities offer a variety of degrees in English, alongside the native language of Finnish. Therefore, language is not a problem in getting higher education in Finland no matter where you are from. 
Finnish society is egalitarian type where status is a taboo. This egalitarianism is overtly visible at all levels of educational institutions – the teacher-student relationship is very informal and close. Teachers and students call each other by their first name – a teacher is a facilitator, a guide, a coach, and a trustful mentor who helps every student to reach their academic goals. 
Finland is a global leader in information and communication technology (ICT), consequently, one may see extensive use of ICT and different types of learning applications. Finnish universities offer their students world class workplace-centered and contemporary skills-based education which prepares you best for working at the 21st century globalised organisations. 
Upon graduation, you can be granted a one-year residence permit to look for a job in Finland. You may even settle permanently, securing Finnish citizenship if you have a job.
In 2016 Finland scored highest in several international evaluations. The World Economic Forum (WEF) stated Finland the safest country on earth. Finland was found to be very sustainable based on indicators of risk by the Fragile States Index 2016 and number one in the Social Progress Index 2016 considering the society's capacity to "meet the basic human needs and allowing citizens to enhance and sustain the quality of their lives".