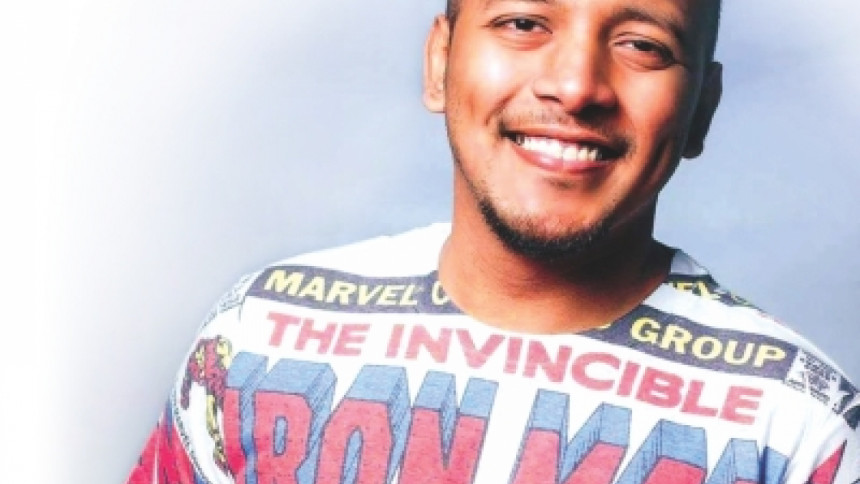 Minar Rahman, popularly known as Minar, is one of today's youth favourite lyricists, composers and singers. His famous tracks like Shada, Jaani, Aha re and the newest Jhoom have all managed to take the country by storm as soon as they were released. With a very Jason Mraz fused with James Blunt feel to his music, Minar can connect very well to today's listeners with his groovy tunes and catchy lyrics. Prior to becoming a famous musician, Minar used to work for Unmad magazine as a cartoonist, and still draws every now and then. The Star Weekend caught up with the talented youngster and unravelled some fun-facts about him. 
Who are your favourite singers?

Off the top of my head, Arnob and Tahsan from Bangladesh artists, and internationally, I would say Aurora and Adele. 
What was the first song you wrote and what was the inspiration behind it?

The first one was Jaani, which was in my first album. There was no particular inspiration to the words, all my songs are about what I observe throughout my daily life. I had the tune ready a long time ago, but I had to fit the words in soon- so you can say it was more pressure than inspiration! 
Who are your musical influences? 

AR Rahman, first and foremost. I also follow a lot of James Blunt and Bruno Mars' works. The Beatles and Pink Floyd also influenced me a lot. 
Your life's motto

Make a habit out of practicing. I practice for an hour everyday.

 

One thing about you that others don't know

I watch at least one movie everyday. I make sure of it! I love movies and by the time a week ends, I have already finished 7-8 movies! 
Your advice to upcoming musicians

Try and discover what is unique and different about you and make that your strength. This uniqueness is what will make you stand out and represent who you are.
 

Photo courtesy: Mortuza Alam