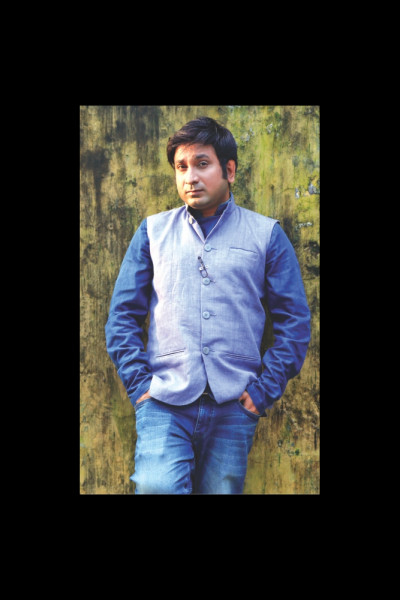 Saju Khadem is a very well heard of name in Bangladesh. Popular for his television acting and hilarious antics, Saju Khadem has stolen the hearts of his people through the medicine that is laughter. His popular stand-up comedy show on NTV called Ha-show is quite the hit among the crowd. Beginning his career in theatre, Saju went on to the television screen through his first television serial- Bholar Diary. "I've always had acting in me," he says. "I used to imitate people all the time. I was into mimicry and copying others, which I now see in my son!" Saju was a part of many popular serials and cinemas- Uposhonghar, Iti Dulabhai, Moja E Moja, Poush Fagun er Pala, Oloshpur, Komol Bibir Otithishala, Common Gender, Purnodoirgho Prem Kahini, are just a few to name! 
The Star Weekend caught up with the actor, who is currently busy with Eid shootings.
Who are you favourite co-actors? 
Suborna Mustafa, Humayun Faridi, and for number 3- everyone else! 
Who are your favourite directors?
This one's tough. I can't really pick- I would have to say any director who does good work becomes one of my favourites! 
What kind of characters do you generally prefer playing? 
Anything that is completely different from the person I am- which is to say, any character that challenges me to be a whole different person. 
What work are you doing for this Eid? 
Oh, there are many! The ones I can remember right now are 'Ami tumi, tumi ami' for NTV, 'Average Aslam' for Bangla Vision, 'Chutkir Bhandar' for ATN, there is 'Nurul Haq er bhashadotoo', 'Antorjatik mama' and many more! 
You have always liked making people laugh. Where did that knack come from? 
It isn't something I plan to do. I like looking at life lightly. To me life is beautiful and there is plenty of reasons to be happy, plenty of reasons to laugh. Making people laugh and smile makes me happy. It's something that was built in me from when I was a child. 
What is your life's motto? 
Like I mentioned earlier- life is beautiful. Enjoy every second. 
What is your advice to young aspiring actors? 
We all face criticism when we enter the field. I did, you will too. But you have to take that in and make yourself better everyday to strive. So, do well for yourself and you will go far.
Photo: Ridwan Adid Rupon