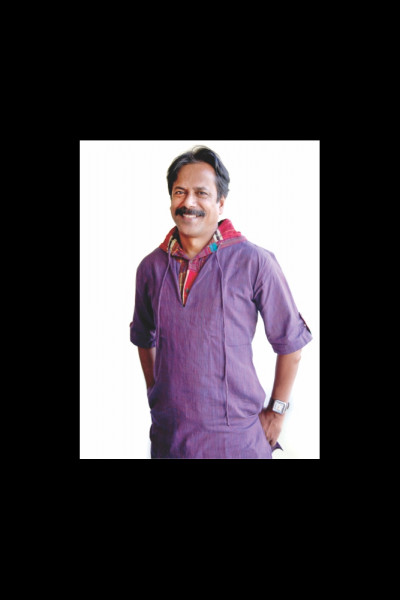 Photo: Ridwan Adid Rupon
Brindaban Das is one of the most acclaimed playwrights and actors in Bangladesh's entertainment industry. A veteran actor and activist of the country's theatre movement, this artiste has also garnered immense popularity in television for his brilliance in depicting Bangladesh's rural culture in his drama serials. He has also created a new dimension in making drama serials full of humour but also with a noteworthy message for the society. Brindaban has written more than 250 plays for television and more than 2000 episodes of his drama serials have been aired in different Bangladeshi channels. He is also involved with Prachyanat theatre. This creative personality spoke to the Star Weekend about his career, next project and his insight on the arts of acting and writing.   
What is your inspiration behind writing plays?
Firstly my acceptance as a playwright to my audiences drives me to write quality plays for them. And, my village, my country home, my town everything inspires me to write plays which I often depict in my creations.
Which one do you prefer acting or writing plays?
I am actually a playwright and I love to write plays. However, I have acted in many of my plays but that was actually due to the persuasion from my directors.
    
Your mentor….
Mamunur Rashid is my mentor both for acting and writing plays. He was my guru during my learning days in Aranyak.
Tell us about your upcoming creations…
I am currently working for two single-episode telefilms for Eid and one TV serial made of thirteen episodes. 
What is your message for the emerging playwrights and actors?
I think our new generation is very bright. But they should not expect quick success and quick money from this industry. They should have the willpower and capacity to work hard and to be creative enough.