Remembering Melville in his bicentenary year
Melville's critics, inevitably, panned him for what he had characterised self-deprecatingly and in his frustration as his fictional "botches," although his works were rarely that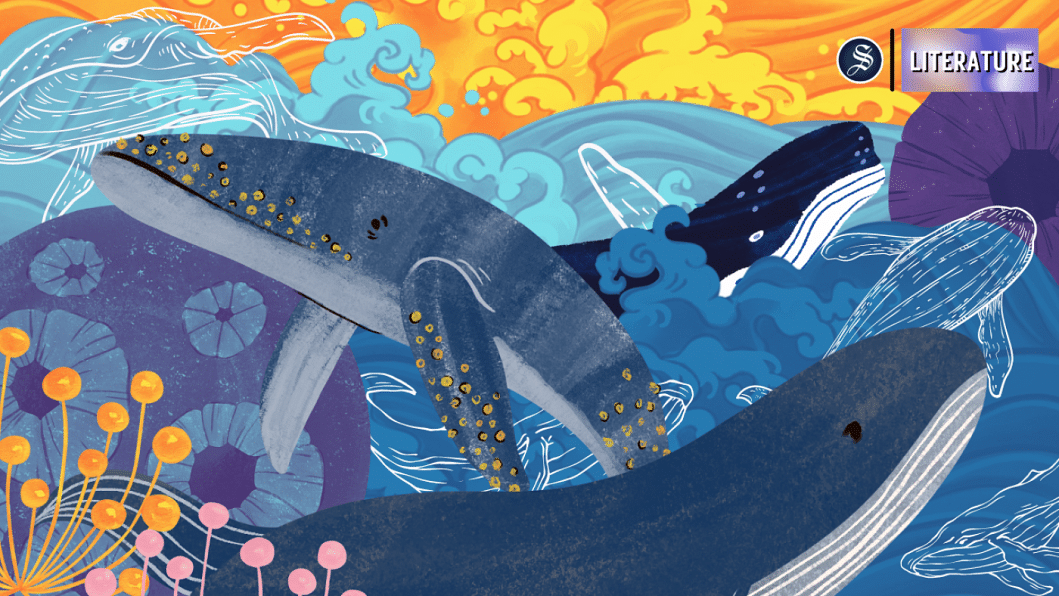 The Melville bicentennial almost passed me by. Here in Bangladesh, where American Literature attracts far less attention in English departments than it once did, I found no signs anywhere to remind forgetful, ageing me till last week that the greatest of American novelists was born a little over two hundred years ago—to be exact on August 1, 1819 (he died in September 28, 1891)—and that his bicentenary was cause for celebration. I feel fortunate though that while traversing the net a few days agoI chanced across a note in the net on a few such celebrations in the USA (I found out then that this is Whitman's bicentenary year too!) I thought subsequently —how could I have forgotten the occasion so?After all, Herman Melville, who died on September 28, 1891, lives forever in the minds of lovers of the novel all over the world. He has been an exemplary writer for many in all sorts of ways. His bicentennial should be cause for commemoration for any lover of American literature as well. Indeed, will anyone anywhere be ever able to write the kind of whale of a book that he published in 1851 as is Moby-Dick?
You may ask, nevertheless: why read such a massive, time-consuming, thought-provoking, all-encompassing tome in our time? One answer is suggested by what George Mallory (supposedly) said when asked, "Why climb Mount Everest?" One should read Melville's magnum opus for the same reason Mallory said he kept trying to climb Mt. Everest—even though he would perish in one of these attempts— "Because it's there!"
But there are other, more cogent reasons to read Melville's Moby-Dick. The novel's theme is nothing less than the pursuit of truth and the insights into human existence that kind of quest can bring. Melville's narrator Ishmael points out in his opening chapter that "he has an everlasting itch for things remote." Ishmael's love of the sea and whaling not only leads him to metaphysical depths but also provides him with endless insights into human relationships and behavior. In contrast, to the mad captain Ahab whaling only meant taking revenge on the sea monster that had dismasted him. But what did Ishmael ultimately learn about truth? That it is a complex, many-sided thing whose worth increases in proportion to the earnestness and the sincerity for the search undertaken for it. It cannot be reduced to anyone thing. To take an instance of the kind of truth yielded by Ishmael's search: "There is a wisdom that is woe, but there is a woe that is madness." Or to illustrate the kind of depths the novel can take the reader into: "And there is a Catskill eagle in some souls that can alike dive down into the blackest gorges, and soar out of them again and become invisible in the sunny spaces. And even if he forever flies within the gorge, that gorge is in the mountains; so that even in his lowest swoop the mountain eagle is still higher than other birds upon the plain, even though they soar."
I was enthralled by Moby-Dick and (I believe) became a wiser man by reading it. The novel was written when Melville was at his prime, a 33-year old writer who had already authored five novels, all based on the six years that he had spent at sea. These novels had been quite well received and the first of them, Typee (1946), had sold so many copies that Melville had decided to take up novel writing as a profession from then on. When Melville wrote Moby-Dick he felt confident that he had it in him to write a "mighty book" since in the whale he had found a "mighty theme." Writing a review of Nathaniel Hawthorne's 1846 collection of short stories Mosses from an Old Manse, Melville had proclaimed confidently, "Believe me, my friends, that men not very inferior to Shakespeare, are this day being born on the banks of the Ohio," thinking no doubt of his friend, neighbor and fellow novelist Hawthorne, but also of his own blossoming art.
But Moby-Dick did not sell as well as Melville had anticipated. In hindsight, we can say it was a novel so far ahead of its time it was bound to fail, for it is not only epic but also symbolic; it is modernist too in many ways in its imaginings, questionings of conventions and skepticism and its formal experiments. We can say now it is even post-modernist on occasions in its playfulness, subversive and metafictional propensities. Exasperated but driven by the stories in him that he felt he had to narrate as well as the need to support a growing family, Melville went on to write novel after novel after Moby-Dick, short and long stories, and even a novella or two, but without attracting many readers and failing to get the approval of most critics. As early as 1851, Melville characterised his predicament—the predicament of all great writers who have to write but want to write in their own unique way—thus in a letter to Hawthorne "Dollars damn me; and the malicious Devil is forever grinning in upon me, holding the door ajar—what I feel most moved to write, that is banned— it will not pay. Yet, altogether, write the other way I cannot. So the product is a final hash, and all my books are botches."
Melville's critics, inevitably, panned him for what he had characterised self-deprecatingly and in his frustration as his fictional "botches," although his works were rarely that. Frustrated by sales as well as their comments, he turned increasingly to poetry as he approached middle age. Discerning readers of nineteenth century American literature know that he is after Walt Whitman and Emily Dickinson the greatest of the American poets of that period, although very few people will have read his 1876 verse masterpiece, Clarel: A Poem and Pilgrimage in the Holy Land. This epic poem, about a trip to the Holy Lands undertaken by its eponymous hero in search of a way out of the crisis that racked Victorian intellectuals may be 18,000 lines long, but it proves that even in poetry Melville could not write in a way that would compromise his quest as a writer to pursue and interrogate "truths." In fact, in his parable-like short story, "Bartleby the Scrivener" Melville had hinted that he was aiming to assert the truth even at the risk of being unpopular and would not kowtow to popular taste. As the central character, hemmed in by Wall Street buildings, keeps saying, "I prefer not to!"
Like many great writers though, Melville had an uncanny sense of his reputation (I think of Emily Dickinson and Jibanananda Das as well at this juncture) surviving the indifference of the reading public and passing the test of time. That must have been why he had written the novel Billy Budd and left it in a trunk (like Dickinson and Das left their manuscripts in their own ways). It would be rediscovered as a masterpiece and published in 1924, when there was what is known as a Melville revival and a flurry of scholarly works about him. But let Melville have the last words in this paragraph—"It is better to fail in originality than to succeed in imitation;" "Truth uncompromisingly told will always have its jagged edges;" "We cannot live only for ourselves. A thousand fibers connect us with our fellow men; and among those fibers, as sympathetic threads, our actions run as causes, and they come back to us as effects."
In the Melville bicentennial let us remember Melville for his accomplishments—he has written a mighty book, a few amazing novels: Pierre (1852), Israel Potter (1855) and The Confidence Man (1856). What is more, he has authored masterly, probing and thought-provoking tales such as Benito Cereno (1855) and composed an outstanding epic poem. For sure, he was unique, original and always questing for new forms of expression. He was uncompromising about articulating truth and discovering it in its many-sidedness, and he still connects to us and will to future generations through the great legacies he has left us in his works. He had, as he puts it in his poem, "Art" dared to "wrestle with the angel—Art" and triumphed and has consequently connected with and touched forever not a few of us so!
Fakrul Alam is UGC Professor, Department of English, University of Dhaka.