Your skin savior hyaluronic acid serum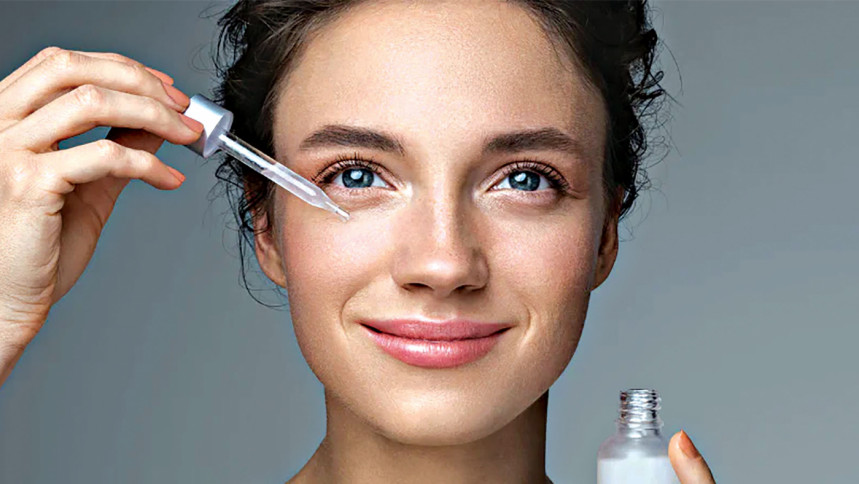 Today we would like to discuss a prime ingredient in skin care regimen. Any guess...? Yes, it is full of goodness, fan-favorite hyaluronic acid serum. There are many queries regarding serum, like what is serum, how to use, what does it do. We all know more or less about skin care rituals moisturising, cleansing, and protecting.
These days, magical hyaluronic acid is dermatologists' one of the most treasured skin care ingredient. By using hydrolysed hyaluronic acid infused serum, you introduce more hydration to your skin. Hyaluronic acid is a supercharged water magnet. Hyaluronic Acid holds 1,000 times its weight in water.
The serum is available pumped or dropper. 2/3 drops or a pea-sized amount of serum is enough for the whole face as it is the high concentration of active ingredient. Apply daily as moisturiser day and night to face and neck on a cleansed and dry skin or whenever you like.
This humble hydrator is easy to incorporate into a simple skincare routine. Due to its small molecular size and weight, this serum can be easily absorbed by skin cells and prepares your face for next step.
Water based serum unclogs pore, act as a pore minimiser, isn't that wonderful? Revitalising hyaluronic acid serum helps your skin achieve a youthful appearance, reducing the appearance of aging sign. Multifunctional hyaluronic acid serum improves skin tone, texture and repairs skin barrier. It provides regenerating, tightening, protecting, glowing properties that everyone admires. Its antioxidants effects stimulate to fade hyperpigmentation and dark spot.
Hydrolysed hyaluronic acid serum is designed for all skin type for its non-irritating nature. The best hyaluronic acid serum is fragrance free, paraben free, dye free, very watery and dermatologist tested.