'WICB the most unprofessional board in the world'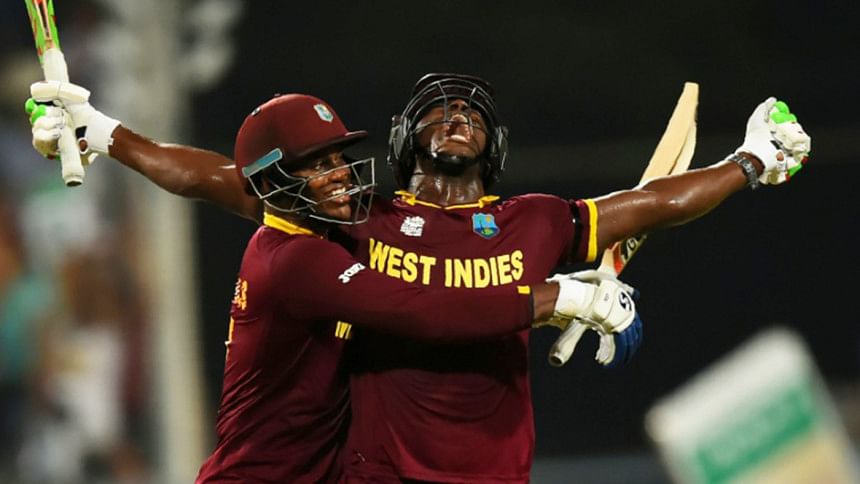 In a scathing attack on the WICB, West Indies allrounder Dwayne Bravo has called the board "most unprofessional" and its president Dave Cameron an "immature", "small-minded", "arrogant" person, who he believes is at "personal war" with his own players.
Bravo made the comments during a Skype interview with CNC3, a television network based out of Trinidad & Tobago.
Bravo has had several run-ins with the WICB in the past. As ODI captain, he led West Indies' pull-out from the India tour over player-payment issues in October 2014, and since then has not featured in the ODI squad, lost his retainer contract, and had even been removed as captain of his regional T&T team in the domestic one-day tournament.
Being victimised by his own board, Bravo said, was nothing new and so he would not be surprised if West Indies' Twenty20 captain Darren Sammy is disciplined by the WICB for being critical of the board after the team won the World T20 for the second time on Sunday evening in Kolkata.
"I'm yet to hear from our own cricket board. That is very disappointing," Sammy had said at the post-match presentation. "For today, I'm going to celebrate with these 15 men and coaching staff. I don't know when I'm going to be playing with these guys again because we don't get selected for one-day cricket…" Hours after that, the WICB sent out two media releases. The first one congratulated the players on their achievements, but in the second release Cameron said he would inquire into Sammy's remarks.
"No, I was not surprised [by Sammy's comments]. We had enough as players," Bravo told the television station. "Too much times people come down on the players. They questioned our commitment, they questioned whether we were really committed to West Indies cricket or is it just the money. A lot of people don't understand the things we go through as players dealing with our board. It is the most unprofessional board in the world to me. Sammy spoke from his heart. There is nothing wrong with Sammy's speech and I support Darren Sammy 100%.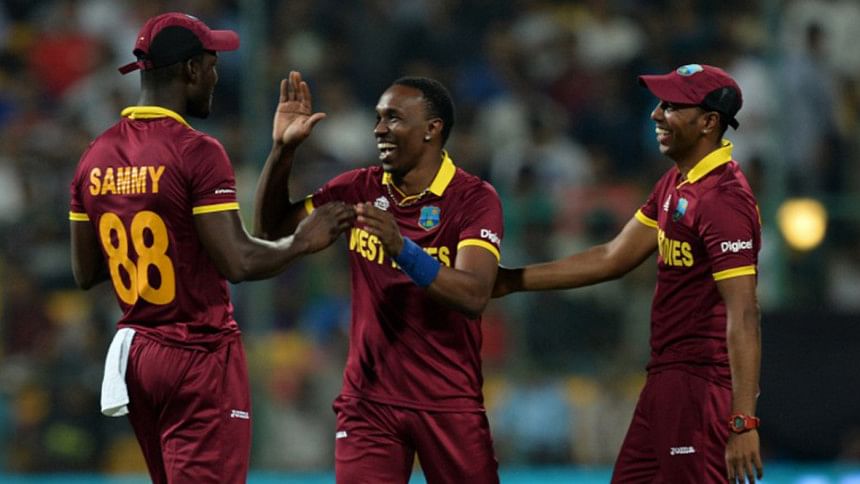 "The entire team supports him and it's a matter of us as players feeling hurt and the time has come where we can't take it anymore and someone needs to put a stop to it because the cricket is being run by people who do not have West Indies cricket's interest at heart."
According to Bravo, the WICB has always failed to respect and communicate with the players.
"The board refused to listen to what we have to say. It reached a point where we can't take it no more and that itself encouraged us to go out there and win despite all the challenges we have. Even our own board did not think we were going to win the tournament. We are yet to hear from the president, yet to hear from the CEO, yet to hear from the director of cricket. I mean how can you represent the region, and the people who are supposed to be your bosses and in charge of you don't even wish you well, don't even support you.
"So I was not surprised at Sammy's speech because he spoke from his heart. And it's something that the Caribbean people need to understand, we're not happy with the way how our cricket is being run."
It did not help matters when, following the men's and women's victories, Cameron tweeted from his personal account: "When is the last time a critic paid one your bills? Always remember that when you start to give them your energy."
Bravo said: "I'm not surprised by the president's tweet, to be honest, because it is expected of him. He is someone very immature. Two years ago when we had the problems on the India tour, [Kieron] Pollard and myself had been blatantly victimised for whatever reason. That is their way of dealing with situations. They are very small-minded people, especially the president as I said before. There is nothing much he can do again."
Bravo pointed out that even during last year's ODI World Cup, Cameron had posted an untimely tweet when he questioned Chris Gayle's form in the opening matches. "That tweet from the president was [during] the 50-over World Cup when Chris Gayle was struggling in the first couple of games.
The president sent out a tweet: 'It is time for Chris Gayle to buy some runs.' It is like a personal war against his own people, his own players. The president was in India [during the World T20] and he is yet to come to the team to say congratulations or well done guys or anything like that."
In an interview with ESPNcricinfo last week, Cameron said that the reason he did not want to enter the West Indies dressing room was because he did not want the players to get affected or distracted by his presence. He called the decision "very, very deliberate", but said that he shared a good relationship with his players.
Clearly, Bravo did not agree. "Our cricket has gone to the lowest. Yes, we won the World Cup, the women won the World Cup. Also the Under-19s won the World Cup. But that doesn't mean to say our cricket is in good hands. It is not. We definitely need help and the board needs to answer for some of the things that have been going on."
Bravo was pessimistic about a resolution being reached in the near future, keeping in mind the WICB was willing only to negotiate with the West Indies Player Association, which "90% of the players" are not part of.
"It is tough times and I could only see getting worse because the board is going to retaliate with hate and anger, and they don't think as adults and mature people with common sense. They always try to react with some kind of victimisation or trying to do something to victimise the players or take action against players."