What Bangladesh must do to make their best year better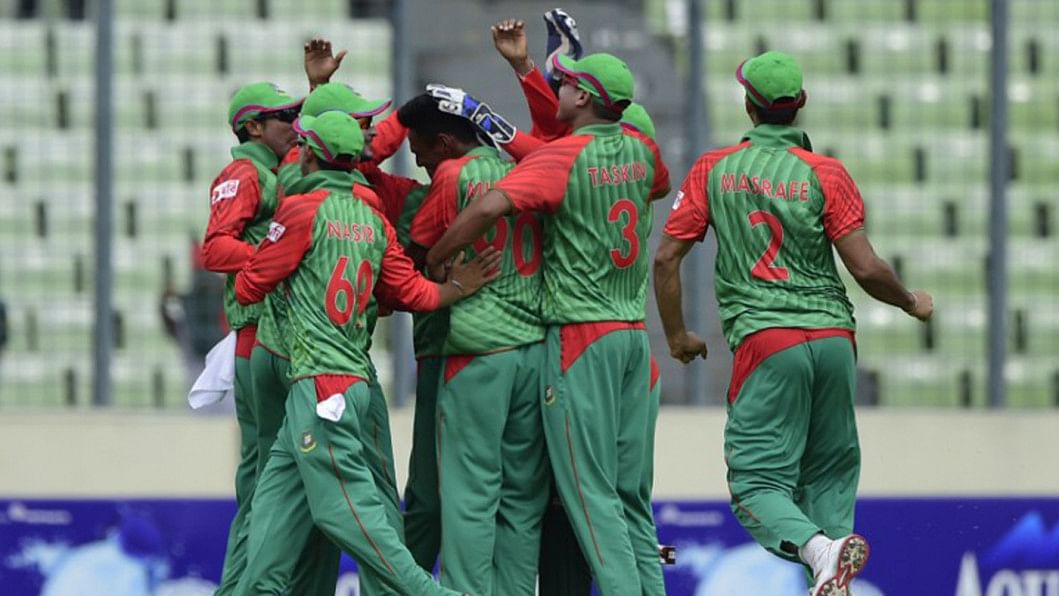 Diligent plans tailored to oppositions and conditions, a strong leadership group and renewed hunger - these are some of the ingredients that went into the making of Bangladesh's most successful year in international cricket.
So far, they made the World Cup quarter-finals after beating England in the group stage, and then won ODI series convincingly against Pakistan and a full-strength India. They also drew Tests against those opponents. With another six months left in the year, how good can Bangladesh's 2015 get?
Up next is South Africa, a team that will test Bangladesh's upward trajectory across formats, but given how they brushed aside two teams from the subcontinent, there's no reason to believe they can't scalp another high-ranked side at home.
Bangladesh's on-field leadership, particularly that of Mashrafe Mortaza, has been tireless in maintaining equilibrium among the senior players and giving freedom to the juniors. It has not been an easy task, particularly after the fallout over leadership and discipline issues in 2014.
Mashrafe has encouraged an atmosphere in the limited-overs side where Shakib Al Hasan, Tamim Iqbal and Mushfiqur Rahim take up major roles. In turn the seniors stood by Mashrafe, creating a blend that was conducive to improved results.
How long Bangladesh sustain such improved results will be dependent on factors such as the handling of rookie fast bowler Mustafizur Rahman and the other budding players.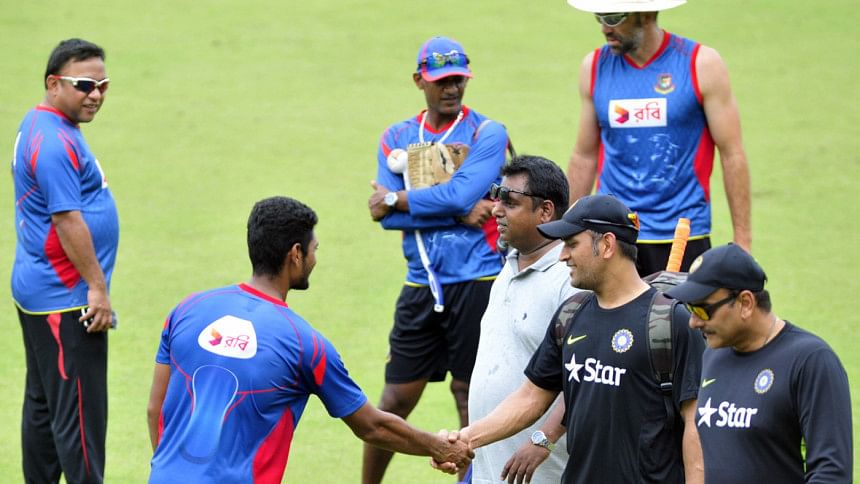 Mustafizur shocked India by taking a record 13 wickets in a three-ODI series, but expectations on him in the coming series and years will have to be realistic. Many bowlers like Rubel Hossain, Sohag Gazi and Taskin Ahmed started their careers brightly but eventually flattened out.
Whether Mustafizur will be left to his own devices or mentored, and whether coaches can help preserve and enhance his skill of bowling offcutters at pace while developing other variations, are questions the BCB will have to answer soon.
Along with Mustafizur, the board will also have to nurture the fledgling careers of Soumya Sarkar, Sabbir Rahman and Litton Das. Sarkar and Sabbir have shown the ability to perform under pressure, while Das' domestic batting form has been once-in-a-generation for a young wicketkeeper.
Bangladesh's head coach Chandika Hathurusingha will play a vital role in shaping these young batsmen who possess varied abilities and have been developed for different purposes.
Hathurusingha has the skills to take these talented individuals to a higher level - the time he spent with Tamim and Mahmudullah in the nets is enough to suggest he can make it happen.
So what can the younger players do to help themselves at this point? They could heed Shakib's example of how to sustain success at international level by keeping on and off-field activities distinct.
Despite the controversies he has been involved in, Shakib rarely lets them affect his performance or his ability to handle pressure.
They would do well to stay grounded like Mashrafe, to find ways to beat poor form like Tamim did by training harder, to learn how Mushfiqur has learnt consistency over the years and how Mahmudullah rediscovered himself as a batsman during the World Cup.
Rubel fought back from a personal ordeal while Taskin had to overcome a major back injury to have a career. There are lessons everywhere in the Bangladesh dressing room for the new players to heed.
The buck in Bangladesh cricket, however, stops with the officials and its new-found strength is also a result of the working of the BCB and its president Nazmul Hassan, whose far-reaching influence has kept everyone in line.
Hassan should now use his clout to ensure sporting pitches for domestic matches, to produce better fast bowlers and technically improved batsmen. That Bangladesh's strength is veering away from left-arm spin towards pace is a healthy development.
Hassan has ambitions for this Bangladesh team and has spoken of hiring quality consultants to improve the players when the need arises and to provide them with more fixtures. In the FTP that runs until 2022, Bangladesh are scheduled to play more than 60 Tests, including eight three-match series against New Zealand and Zimbabwe of which five are at home.
The BCB has also said it will add more tours, which will provide the team the challenge of answering critics who say they must prove themselves away from home. India, too, emerged as a competitive touring side much after they were an established force at home.
Confidence from winning anywhere is more important than just touring without a clear strategy.
The BCB has found on more than one occasion that there is more interest in hosting Bangladesh when they are winning than when they are losing. Nobody wants to invite a team that will not provide a semblance of competition.
The board is also making more money out of TV deals and sponsorships than before. The interest from corporates had risen after the World Cup and the victory against Pakistan, and even Mustafizur has got offers from plenty of companies after his demolition of India.
This bodes well for Bangladesh, who under the ICC's new revenue distribution model, will get a much lower percentage of the profit than most countries. They will need to help themselves more than ever, because that could lead to more financial reward from the ICC.
Bangladesh should have followed the development curve Sri Lanka did but they have not. Since 2009, however, they have had a stable side despite the churn of coaches - Hathurusingha landed the job after Jamie Siddons, Stuart Law, Richard Pybus and Shane Jurgensen had unfulfilling tenures - and the results have improved gradually.
But these are now heady times in Bangladesh cricket. The only trajectory its path should follow is upwards.