ICC Cricket World Cup 2015
Vettori announces his retirement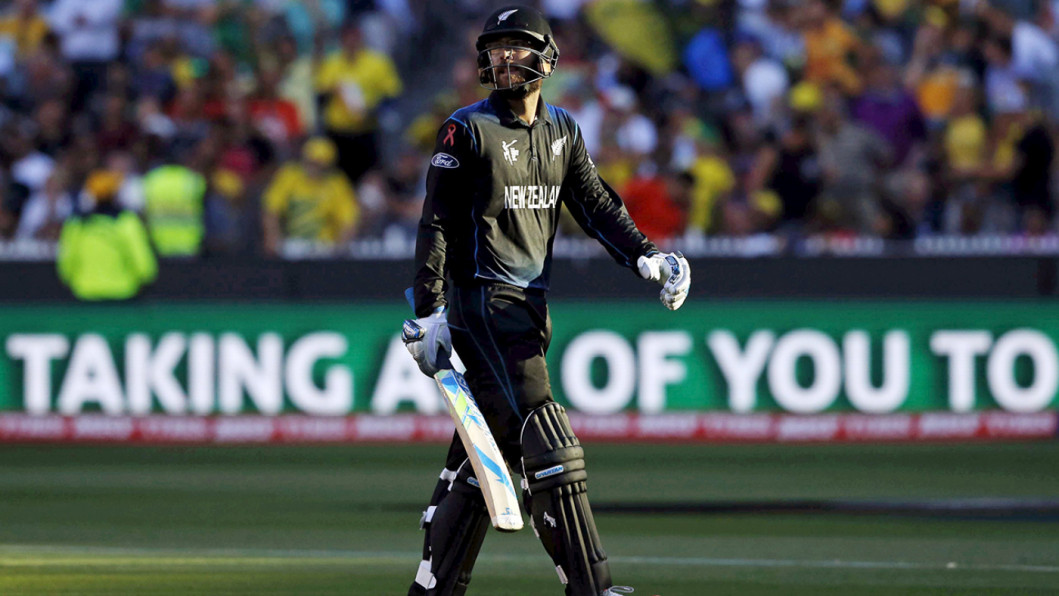 Daniel Vettori has confirmed his retirement from international cricket, declaring that the World Cup final against Australia was his last game for New Zealand. The New Zealand players landed in Auckland on Tuesday after Sunday's loss at the MCG and Vettori announced that his 18-year international career was over.
"It was my last game for New Zealand, in the final, so it was a lovely way to finish," Vettori told reporters at Auckland airport. "It would have been great to win, but I'm pretty proud of everyone, the way we've gone about things the last six weeks.
"To be able to finish in the final, albeit without a win, I'm just very grateful for the amount of support I had particularly from Brendon [McCullum] and Mike [Hesson]. To be able to get back from a number of injuries and to be here and to be part of it ... is something I'll always treasure."
The decision was no surprise, for it was widely expected that Vettori, 36, would farewell international cricket after the World Cup. His departure marks the end of an era that began in February 1997, when at 18 Vettori became the youngest man ever to make his Test debut for New Zealand. His one-day debut arrived the following month.
Vettori leaves the game as New Zealand's all-time most-capped Test player, having appeared 112 times for his country - plus once for the ICC World XI. He is second only to Richard Hadlee on New Zealand's Test wicket tally with 361 victims at 34.15 and he is one of only three men to have the double of 4000 Test runs and 300 Test wickets, along with Kapil Dev and Ian Botham.
In one-day international cricket, he is New Zealand's most-capped player and leading wicket-taker: his career tally including his World XI games is 305 wickets at 31.71 from 295 ODIs. He was also part of five World Cup squads: he did not play a game in 1999 but from 2003 to 2015 collected 36 wickets in 32 World Cup matches, including 15 victims this year.
Despite his fitness struggles of recent years, Vettori remained a key player in helping New Zealand reach their first World Cup final over the past six weeks. He turned back the years with a leaping, one-handed catch on the boundary against West Indies in Wellington and was named in the ICC's official team of the tournament, one of five New Zealanders to make the XI.
A spinner who used his guile and mastery of dip, bounce and turn to deceive batsmen for nearly two decades, Vettori at his peak was also an especially valuable lower-order batsman who scored six Test centuries. His Test career appeared to have ended during 2012, but he made a surprise comeback for one last Test match against Pakistan in Sharjah last November as he built towards the World Cup.
The successor to Stephen Fleming as the country's captain in 2007, Vettori led New Zealand in 32 Test matches and 82 ODIs, before Ross Taylor took the reins in 2011. He also appeared in 34 T20 internationals and collected 38 wickets.