Williams withdraws at Indian Wells, Jankovic tops Lisicki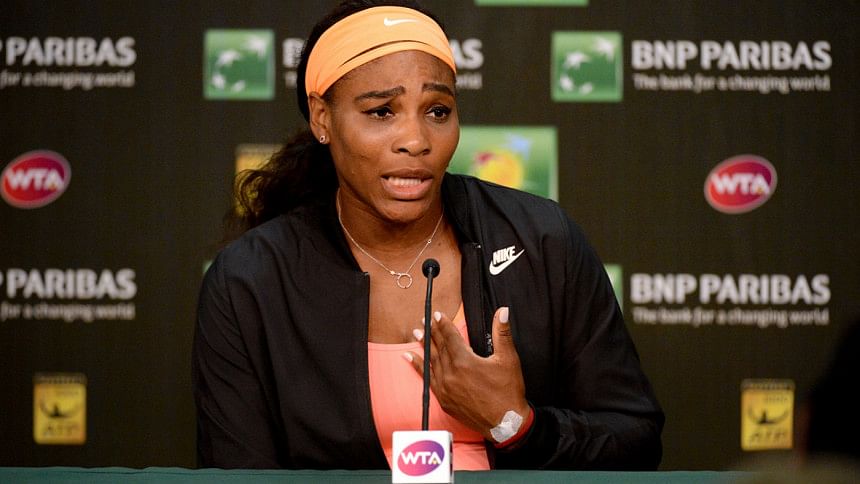 Serena Williams withdrew before the start of her BNP Paribas Open semi-final on Friday due to a knee problem, cutting short her return to the event following a 14-year boycott.
Williams, who has been absent from Indian Wells since winning the event in 2001 when she says she suffered racist abuse from fans, said she would not be able to give her all for the remainder of the tournament and decided to pull out.
The decision put her opponent, Simona Halep, into the final against Jelena Jankovic, who beat Sabine Lisicki in three sets.
"I was on the practice court yesterday and everything was going well, but literally the last two minutes I went for a serve and felt a super sharp pain in my knee," Williams said in a news conference.
"I even did an injection. I've never done an injection before. If this were any other event I probably wouldn't have considered it. But I wanted to give 200 percent. It just wasn't meant to be this year."
In the other semi-final, Lisicki, who endured a three-set quarter-final nailbiter on Thursday, took the first set 6-3 before Jankovic stormed back., the Serb taking the remaining sets 6-3 6-1.