Nadal, Djokovic clash becomes second longest semi-final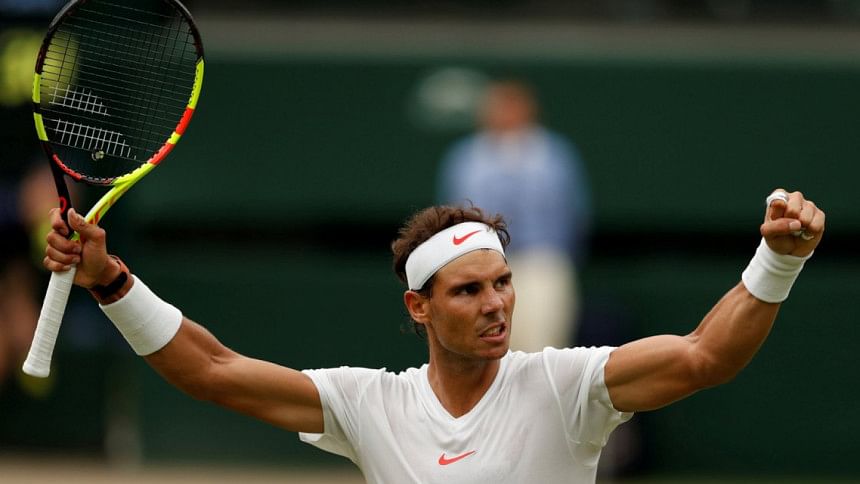 Rafael Nadal and Novak Djokovic were fighting out the second longest semi-final ever played at Wimbledon on Saturday, just a day after Kevin Anderson and John Isner had set the record for the longest.
Anderson and Isner's epic on Friday ran to 6 hours and 36 minutes, the second longest Grand Slam singles match ever played.
On Saturday, Nadal and Djokovic went past the previous second longest of 4 hours and 44 minutes when Djokovic defeated Juan Martin del Potro in 2013.