Australian Open
Kyrgios prepared for comeback after ban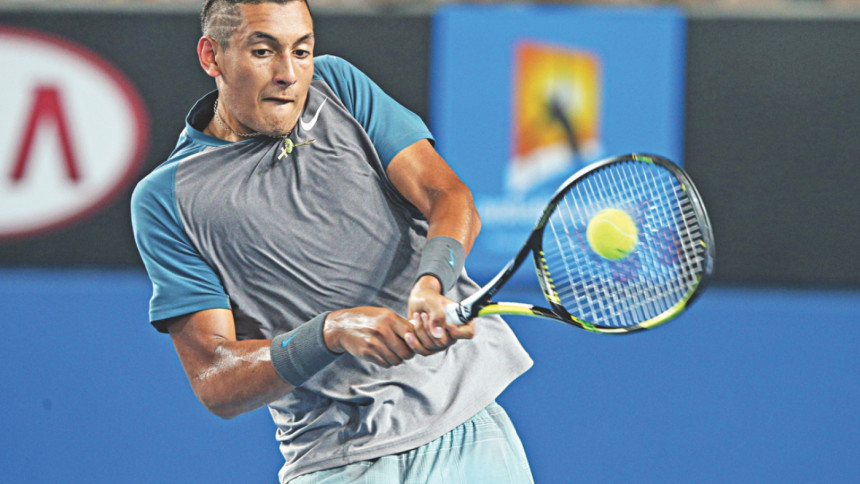 Australia's Nick Kyrgios said Saturday he was ready for scrutiny at next month's Australian Open, as the volatile star prepares for his comeback after a playing ban.
The controversial 21-year-old said his forced hiatus from tennis -- when a meltdown at the Shanghai Masters in October resulted in an initial eight-week suspension -- has proved a blessing.
A condition of the ATP reducing the ban to three weeks meant Kyrgios has been seeing a sports psychologist to prepare him for the new tennis season.
"I needed to shut down really after a very long and tough year," Kyrgios told Fairfax Media on Saturday.
He added he was now focusing on "managing my schedule and time better to help with physical and mental freshness".
Kyrgios knows he will be in the spotlight at his home Grand Slam tournament and he is working to ensure the media pressure does not derail his campaign.
"Look, the added media interest is never easy and it's something that I haven't fully got my head around or got used to, but what can I do?" Kyrgios said.
"As far as how I'll deal with it, I'll just keep my head down and go about my business as I have done the past few Aussie summers."
Kyrgios, who won three ATP titles this year with his world ranking climbing to 13, believes he is capable of winning the tournament.
"Will I? I don't know. But will I slog my guts out trying to? Without a doubt," Kyrgios said.
He added despite a turbulent 12 months he would back on the year with pride.
"2016 was definitely a success ... for anyone in only their second full year on tour to win three ATP titles is pretty big," he said.