Agassi backs Djokovic to rebound quickly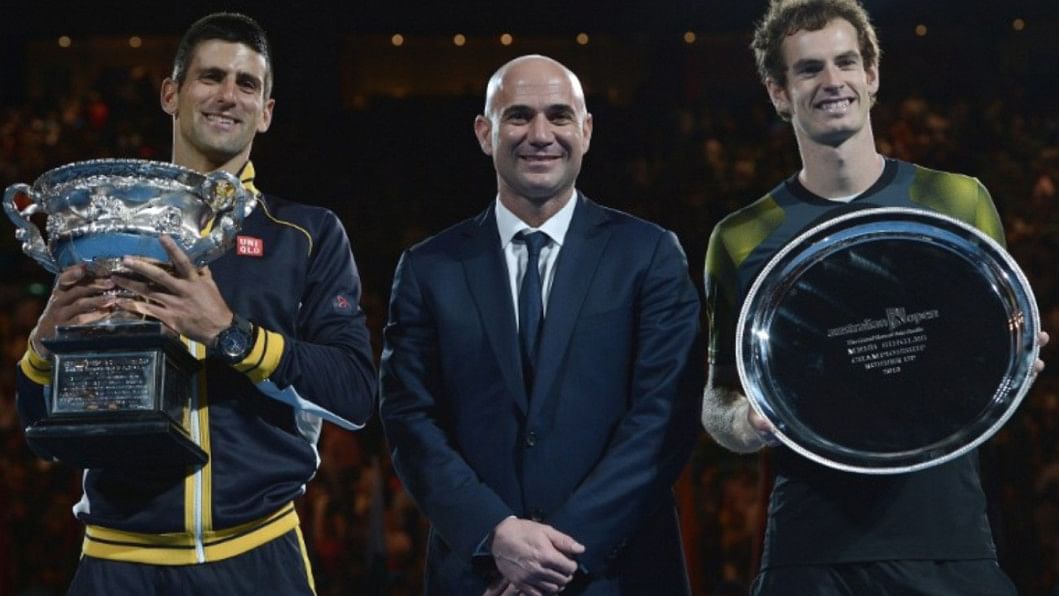 Andy Murray is yet to reach his maximum potential and should only get better but the world number one has not seen the back of Novak Djokovic, according to eight-times grand slam champion Andre Agassi.
Djokovic, a six-times champion at Melbourne Park, was bundled out of the second round by Uzbek wildcard Denis Istomin on Thursday, leaving top seed Murray a raging favourite to win a first Australian Open title after five trips to the final.
Djokovic's exit, which comes on the heels of a dip in form in the second half of last season, raised fresh doubts about the 12-times grand slam champion's motivation after he surrendered the world number one ranking to Murray at the ATP Tour Finals.
Agassi, however, felt the Serb's struggles would pass quickly and he would be back to contesting the pointy end of grand slams sooner rather than later.
"I've celebrated Novak's accomplishments to the point of predicting he's going to win everything and the truth is it's always a surprise when he loses," Agassi told reporters in a video conference call from Las Vegas.
"What I can speak to is Novak's game and his abilities and there's no reason in the world why he can't turn it around.
"In my opinion, (he is) one of the greats of all time so I give him a high chance of coming back in a hurry."
Murray expressed sympathy for Djokovic after his Melbourne exit but cannot have felt too mournful to see the back of the man who beat him in four finals at the tournament, including the last two.
Murray's rise to world number one after 10 years of hard graft has raised British hopes of a sustained run of success for the Scot and Agassi was not about to pour cold water on them.
However, the 46-year-old American felt Murray's outstanding defensive game might actually be holding him back from realising his full potential.
"He's very impressive. I've always talked about Andy as a person that has never really realised his maximum potential," said Agassi.
"He's so good at certain things it almost makes him a bit indecisive. It almost makes him not bring his strengths to the table as much as he could.
"If he actually minimised his defensive skills by just five percent he might actually be a better player.
"My expectation is he is only going to get better. It looks like he's strong. It looks like he's fit. It looks like he knows how to invest in himself."