Long live the sporting spirit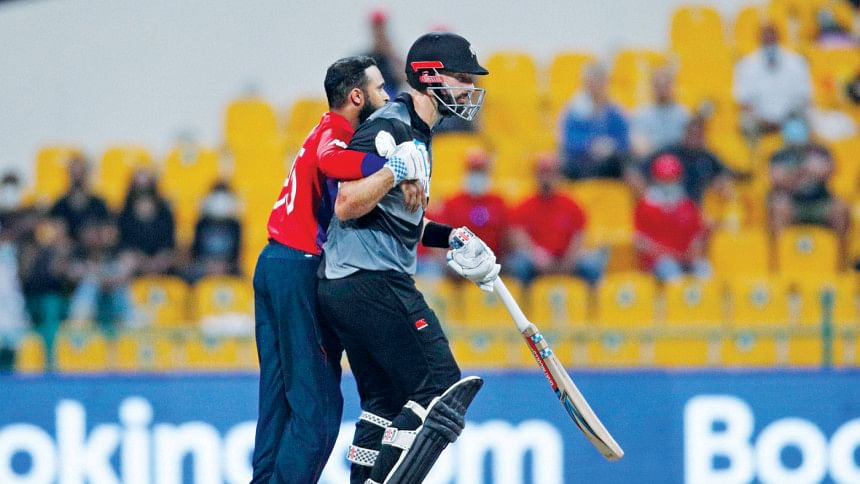 New Zealand's outstanding five-wicket victory over hot favourites England in the first semifinal of the T20 World Cup is destined to go down as one of the classics, given how the game unfolded.
But amid the overall drama and the quality of cricket on offer, one particular little event stood out in all its glory, although it will probably not be classified as a turning point if one watches the highlights or scorecard. It all happened against the backdrop of enormous pressure, that too when all eyes were watching, when Kiwi opener Daryl Mitchell ended up prioritising sporting spirit above all else.
Chasing 167 and needing 34 off 18, at a time when every run or every dot ball mattered with the game heading down to the wire, Mitchell had turned down a single when he could have easily opted for one after having inadvertently collided with England spinner Adil Rashid at the non-striker's end.
In hindsight, that single might not have mattered as Jimmy Neesham's blistering 11-ball 27 cameo in tandem with Mitchell's unbeaten 72 off 47 enabled the Kiwis to reach the shores of victory with an over to spare. However, it can be safe to say that Mitchell's sporting gesture has perhaps immortalised this particular encounter for the ages and encapsulated the beauty of cricket and sport in general.
Mitchell demonstrated a masterclass on how to mix caution with aggression, showed the art of knowing when to raise the tempo and how to play in a partnership. But his act of sportsmanship will arguably be the cherry on top and should place him as the frontrunner to receive this year's ICC Spirit of Cricket Award, which was introduced in 2011, and join his compatriots Daniel Vettori, Brendon McCullum and Kane Williamson, who won the awards in 2012, 2015 and 2018, respectively.
"If anything sums up New Zealand cricket, it was that," former England captain Nasser Hussain said while commentating on Mitchell's sporting gesture.
Another former England captain, Michael Atherton, heaved praise on the Kane Williamson-led side while talking to Sky Sports, which reminded the fans of the hallmark of a truly great side in all its layers.
"Across formats, you would have to say they are the strongest team at the moment so congratulations to them, a fantastic achievement with limited resources," said Atherton.
To the ardent cricket romantics, the latest sporting act is a refreshing continuation of great gestures from former legends in this so-called gentleman's game. Of course, there have been several instances of such moments throughout history, but the impact is amplified, and rightly so, when the stage is as grand as a World Cup semifinal and also considering it came from a top quality side, in an era defined by commercialisation and ultra-competitive result-oriented mentality.
Thanks to Mitchell's 'statement', surely, New Zealand have swayed more than a few neutrals to their ranks to cheer for them in times to come.