Can old school stand the test of evolving times?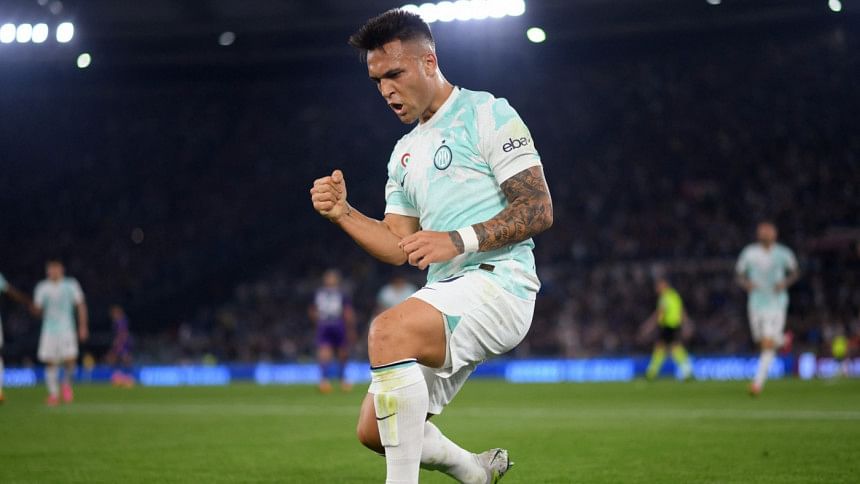 Simone Inzaghi may have spent his entire playing career under the shadow of the more illustrious of the Inzaghi brothers – Filippo, but the current Inter Milan coach has already outdone many experienced coaches in the peninsula, including his elder sibling, as evidenced by his trophy cabinet as a manager.
Defensive and rigid, and averse to taking risks – Simone is not considered among the visionary coaches in the European game, yet the 47-year-old continues to reap the rewards with his old school coaching style, with two Coppa Italia and two Supercoppa Italiana titles already in the bag in two years at the Nerazzurri. Prior, Simone's time at Lazio yielded two silverwares in Supercoppa Italiana and Coppa Italia; indicating that he is a serial winner, at least as far as cup competitions are concerned.
So, it shouldn't come as a massive surprise if the Piacenza-born tactician lands the biggest prize of all in Istanbul on Saturday night, even though Manchester City will definitely go into the game as the favourites.
Going into the final as the underdogs might be a good thing for Inzaghi's men as they have already exceeded expectations this season with a deep run in the competition. Very few people would have expected Inter to make it this far when they were pitted in the same group with Bayern Munich and Barcelona. True, they had a difficult group stage, but since progressing through there, the three-time champions have only grown stronger. Having won 11 out of the last 12 matches in all competitions, with the only defeat coming against league winners Napoli shows the Nerazzurri have all the momentum they need to overcome the final hurdle.
The squad that Simone has been so successful with is basically inherited from the Antonio Conte era. A few big names have made their exits since the Conte days, but that only seemed to have turned Inter into a more cohesive unit.
Inzaghi's forward play is based on quick transitions from a solid three-man defensive base and relies heavily on two overlapping wingbacks, delivering crosses for the front men. The two centre-forwards come handy as most teams these days are not used to defending against two strikers. Lautaro Martinez, Edin Dzeko, Romelu Lukaku, and Joaquin Correa – the four options up front offer vastly different characteristics, which is what makes Inter, despite their lack of depth compared to City, so formidable.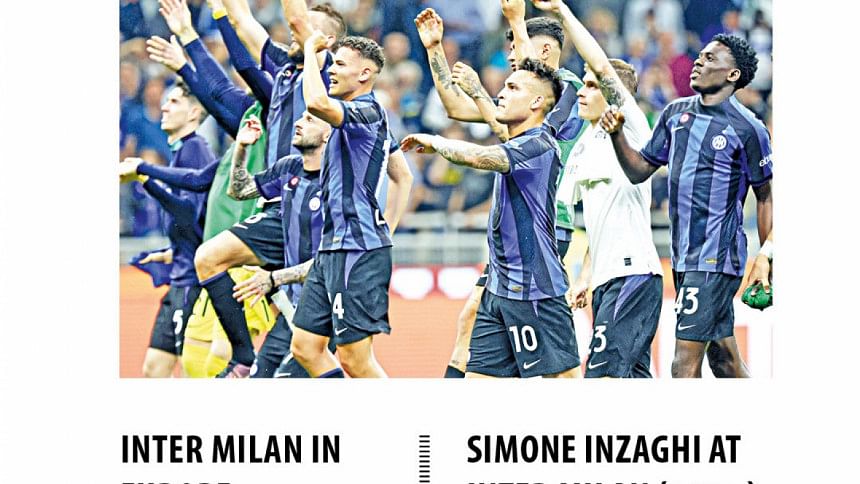 And then there are technically gifted players like Nicole Barella and Hakan Calhanoglu alongside the experience and calm of Marcelo Brozovic in midfield, ensuring the solidity at the middle of the pitch while providing enough outlets for forward thrusts when oppositions are out of possession.
While City coach Pep Guardiola thrives on the flexibility of game plan and the fluidity of his squad, Inzaghi has built his team around the philosophy of repetition and perfection. Here is a well-drilled unit which goes out there week in week out, working like clockwork as the same script is repeated every time they play. Despite the lack of depth in the squad, Inzaghi has made sure that he gives his key players enough game time and enough rest, having made 187 substitutions out of a maximum available of 190 in the 38 league matches this season.
There is not much of a surprise factor in Inzaghi's game – oppositions know his formation and style of play and even the personnel he would deploy. Should it play into the hands of Guardiola, who always seems to have enough surprises up his sleeve? Only time will tell, but one thing is for sure, Inzaghi will not 'overthink' and maybe he will not need to overthink, given what his team has achieved with his tried-and-tested method.