Klinsmann points out why Brazil failed while Argentina succeeded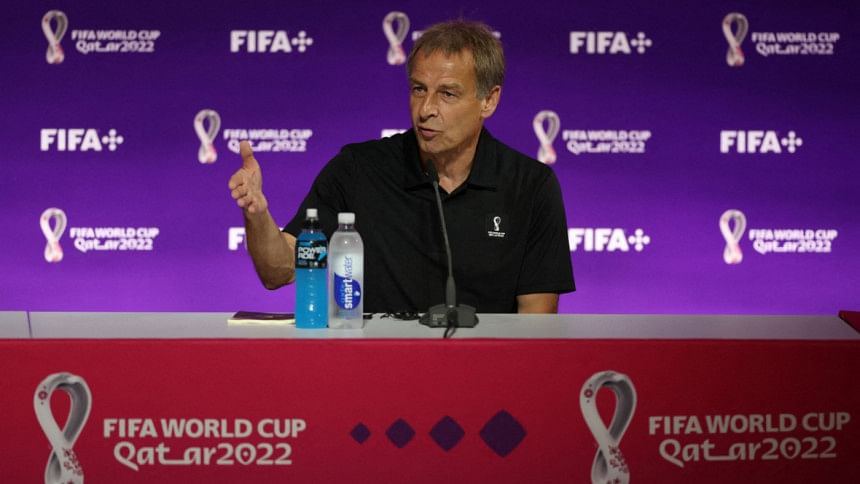 Legendary German footballer and a member of FIFA's Technical Study Group (TSG), Jurgen Klinsmann, opined that Brazil made a mistake by not sending their best penalty takers in their quarterfinal defeat against Croatia. 
Rodrygo and Marquinhos missed their two spot-kicks while Casemiro and Pedro converted their as Croatia won the quarterfinal in penalty shootout 4-2. Neymar, Brazil's all-time joint leading scorer, however did not get the chance to take the fifth spot- kick.
"For Brazil, they should have maybe put their best shooter first, set the tone with the best penalty taker you have and then go down the rankings," Klinsmann said today at a press conference of the TSG at the Main Media Centre in Doha.
The 1990 World Cup winner with Germany also felt Brazil didn't have time to recover from the shock of conceding a late equaliser in the second half of extra time. Neymar had given Brazil the lead at the end of the first half of extra time, but substitute Bruno Petkovic equalized with three minutes remaining.
"After conceding the equaliser in the 117th minute, Brazil had no time to switch gears. From the disappointment of conceding a last minute goal to the penalty shootout, there was no time to settle and approach the shootout positively," Klinsmann added.
Klinsmann also made a comparison between that game and the one between Argentina and Netherlands, where the former came through after an equally intriguing penalty shootout.
"With Argentina, they had extra time to play, even with the shock of the (Wout) Weghorst equaliser in the last minute," Klinsmann said. "They had 30 minutes more to play. At the end of the game they were far more clearer (in the head) going into the penalty shootout."