Love for Argentina recognised as AFA, bKash tie up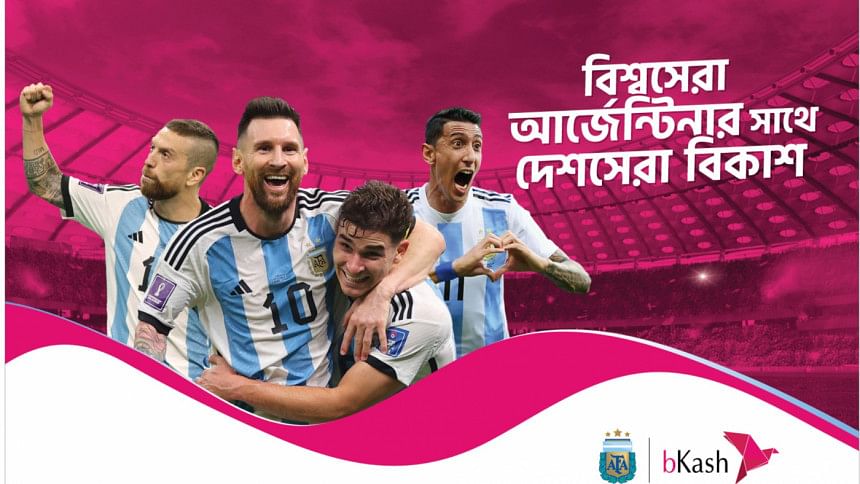 The Argentine Football Association (AFA) and bKash Limited (bKash), the largest mobile financial services provider in Bangladesh, announced their partnership to promote further financial inclusion through sports today.
With this initiative, bKash became the first and only Bangladeshi brand partner of the reigning world champions.
After years of support for La Albiceleste from countries like Bangladesh, India, and China, the AFA has devised diverse brand expansion programmes. This partnership is the expression of that trajectory and greater scope.
Claudio Fabian Tapia, president of AFA, said: "The Argentina national football team felt the strong and passionate support of the Bangladeshi community throughout the World Cup. We are delighted to have bKash as the first regional brand partner of the Argentine Football Association. A true milestone of financial inclusion has been achieved in Bangladesh through bKash. This collaboration will take us closer to new regions where our football team has millions of fans. We welcome bKash as the first regional brand partner of Argentine Football Association in Bangladesh."
Kamal Quadir, founder and CEO of bKash, said: "This partnership will explore new opportunities of solidarity through sports and entertainment while helping to tell the inspiring story of Bangladesh to the world in an immersive and emotional way."