T20s a 24-ball puzzle for bowlers: Donald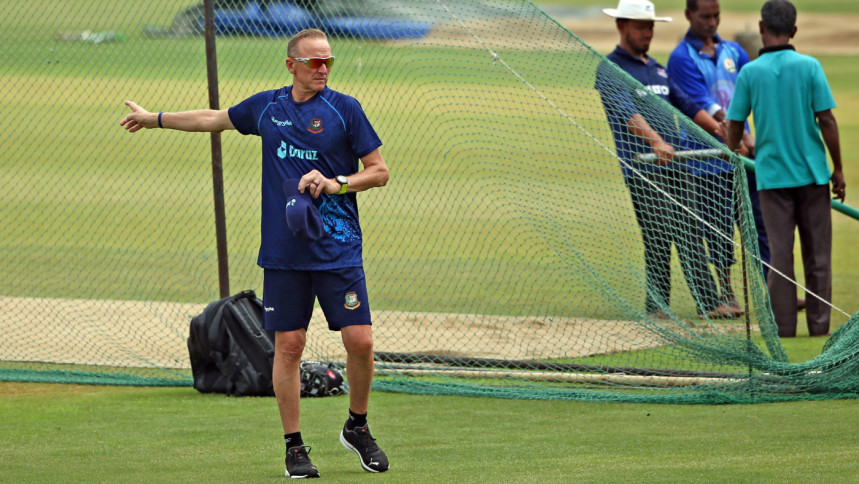 Bangladesh's fast bowling coach Allan Donald informed that he is trying to instill the quality of being streetwise in the Tigers' bowling unit and mentioned that he sees bowling in the T20 format as a 24-ball puzzle for the bowlers. 
Bangladesh pacers were criticised after the first T20I against Zimbabwe as the likes of Mustafizur Rahman, Shoriful Islam and Taskin Ahmed all remained expensive in that game, aiding the hosts to pile up a record total of 205 for three in Harare. Bangladesh eventually lost the match by 17 runs on a sporting wicket.
"South Africa were all out for only 90 runs against England the other day. So, T20 is such a game that teaches you harsh lessons. And in this game, I see a 24-ball puzzle that you need to solve and that's being streetsmart," Donald said ahead of the third and final T20I in Harare tomorrow.
"That is something we are teaching and giving a lot of emphasis on. I think it's the small steps that matter as I don't care what type of team you are on. Yesterday, we had a good start. We have got to do that tomorrow [Tuesday] as well as we showed how smart we can be and we are expecting to bounce back as we did in the last game on Sunday," Donald added.
However, according to Donald, the Tigers managed to bounce back in the second game and are expecting a similar show from his charges in the third and series-deciding encounter tomorrow.
"We were thoroughly outplayed by Zimbabwe in the first game. And when I say outplayed, I say it with a great deal of respect. You know we were right in the game with about three overs to go but unfortunately, they bowled really tight in the final three overs.
"But we bounced back in the second game. It's not often that we have the opposition at 46 for four in the Powerplay. And no matter how good a team you are, it's very difficult to come back from that position. I just think the way we batted shows how clinical we were. Look, it's the final tomorrow and it will be played on the pitch of the first game and it should be a cracker of a game and I'm looking forward to it," he said.
Considered one of the fast bowling greats of all time, Donald also heaped praise on young pacer Hasan Mahmud, who conceded 26 runs and picked up a wicket when he made a comeback in the T20I side in the second match against Zimbabwe.
"I am happy with the way we performed yesterday. I was particularly impressed with Hasan Mahmud as I heard so much about this young kid. He showed great skill and what I like about him is his overall character and his calm demeanor. I have been here for a year and half now and he is a lovely kid. He is a big strong boy and it's nice to work with him. I expect the bowling attack to step up their game," Donald said.