Ebadot, Khaled 'getting gist of English'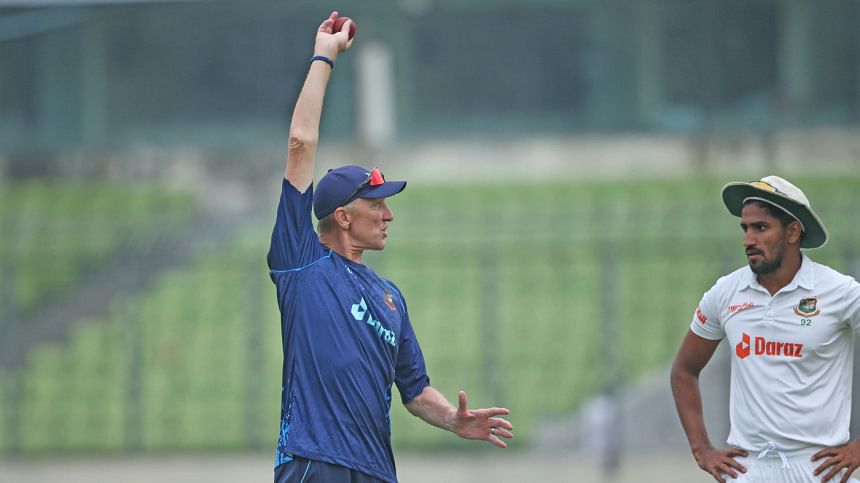 Despite having the big names of world cricket in Bangladesh's fast bowling coach over the years, with the likes of Courtney Walsh, Ottis Gibson and now Allan Donald working as the pace bowling coach, Bangladesh's seam bowling department is yet to become an intimidating force, especially in the longest format of the game.
While Khaled Ahmed remained toothless in the ongoing second Test against Sri Lanka, his new-ball partner Ebadot Hossain, however, looked promising as the fast-bowler managed to trouble the Lankan batters and aided the spinners in keeping things tight for the hosts.
Whether there exists any language barrier in the Bangladesh team, Donald informed that despite there being some issues initially, things are going well when it comes to communicating with the bowlers.
"I always make sure Chacha [Khaled Mahmud] is close by whenever we speak as whenever there is a break, I always make sure there is someone around to make sure they understand the message I give so that they get delivered properly. We make sure we don't miss anything because of the language barrier," Bangladesh pace bowling coach, Donald, told reporters after the third days' play today.
"Sometimes it can be and at the start it was a bit in South Africa but I think we are getting there now. I think Ebadot and Khaled, they are getting the gist of English now (smiles). I think the delivering of the message needs to be accurate, when it comes to the strategic plan to get delivered."
The 'White Lightning' were in praise of Ebadot, who gave his heart out and troubled the Lankan batters with the old ball. Ebadot had bowled 26 overs in the first innings, having bagged two wickets, including four maidens. The South African pace-bowling legend, however, did admit the fact that the Tigers still need to improve a lot when it comes to utilising the new ball in Test cricket.
"I thought Ebadot was fantastic. I think he ran all day long and I asked him nicely whether he could ball after Tea and he did that again and caused troubles.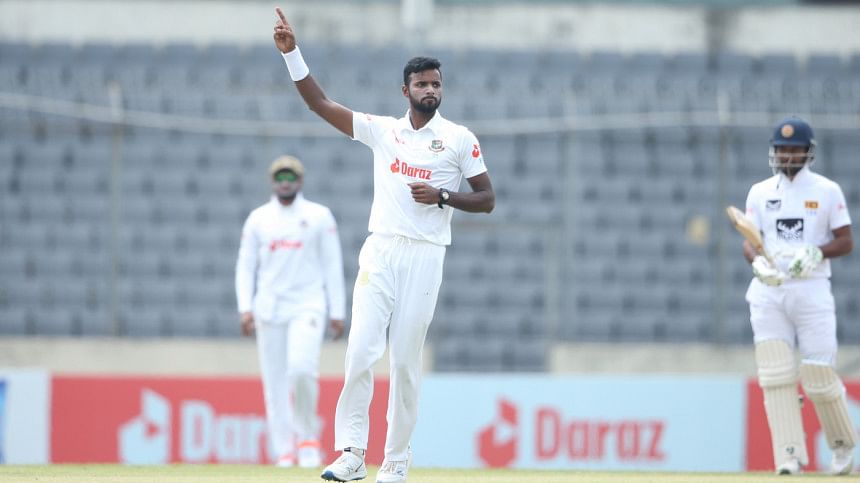 "Yes, in South Africa and here against Sri Lanka, we have not asked enough questions with the new ball. That's something we are working on that attitude and skill, but it takes a lot on the mental side- that yes, we are going to take it right. May be a slightly apprehensive, where two of the guys from Sri Lanka were spot on in execution," said the maestro, who had scalped over 600 wickets in Tests and ODIs during his illustrious career.  
"Today for me, Ebadot was outstanding. He is one of those guys when you see in the warm-up and you know something about this guy is going to click today.
"The scoreboard didn't reflect the way he bowled and I think the spinners have given him a good support. Khaled didn't go quite right today, so tomorrow is a massive day in the context of the game.
"Every morning there is something in the pitch that gives hope and we are hoping to work with it," Donald concluded.