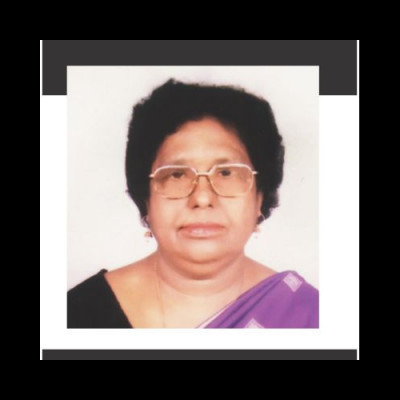 Versatile sportsperson Dolly Catherine Cruz breathed her last at her Tejturi Bazar residence due to old-age complications. She was 72.
Dolly was a notable athlete in numerous disciplines such as athletics, cycling, hockey, volleyball, badminton, kabaddi, handball, swimming and cricket. Dolly, a confirmed bachelorette, was awarded the national sports award in 1982 for her illustrious athletic career.
She had won more than 50 gold medals in athletics from 1956 to 1990 while also grabbing a few gold medals in other disciplines. Dolly was an employee of Adamjee Jute Mills from which she participated in the national meets. 
After retiring from sports she emerged as an organizer, becoming the vice president in Bangladesh Women's Sports Association (BWSA) and Bangladesh Cycling Federation. She was also the women's affair secretary of Bangladesh Christian Association (BCA).
"Dolly Apa was one of pioneers in women's sports as she came into sports defying different social barriers in the 1950s and set examples for the next generation. She was an inspirational woman to those of us who came into sports in the 1970s," said BSWA general secretary Qumrunnahar Dana. "Though she has been suffering from gastric ulcer for a long time, she had been acting as a judge to different disciplines organsied by women's association."
"Dolly Apa was the first of many things such as she was the captain of first women's hockey team formed in 1979 while she was also a key member of the first women's cricket team formed in 1983," recalled Dana as the body of the deceased was taken to the Women's Sports Complex to be paid the final tributes.